Couple Cheered for Rejecting Parents' House Deposit Money: 'Freedom'
A house hunter rejecting their parents' deposit money to buy a property has been praised online, as they complained it's turned "into a nightmare."
They shared their financial situation to Mumsnet, under username Depositdilemma, as they explained they and their partner are buying their first house.
"We are hugely grateful for this and can't afford to buy in our current area without their help," they said in the post, seen here, which has amassed more than 280 replies since being posted Tuesday.
They claimed their mom and dad are now "interfering in our search," which is thought to be in London.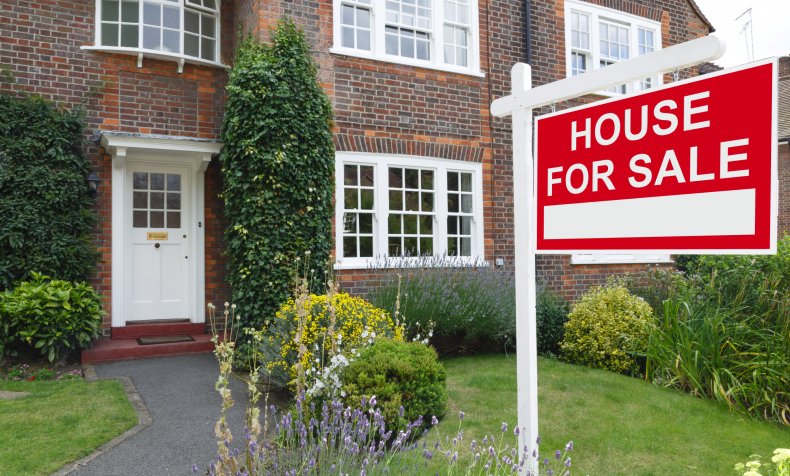 According to the U.K. Government, the average house price in the capital was £523,666 ($638,157) as of March this year, a 4.8 percent increase from last year.
Overall, the average price of a detached home in London is £1,069,981 ($1.3 million), semi-detached is £676,450 ($8,243,45), terraced costs £571,963 ($697,014), while an apartment has an average £435,731 ($530,997) price tag.
This broadly echoes the budget the Mumsnetter is working with. "We live in a very popular and ridiculously expensive, but absolutely gorgeous, area. Maybe I am a c**k but 900k+ ($1 million) is the going rate for a nice property where we are.
"Prices in/around London are insane. I grew up in the midlands so the idea of spending £1m ($1.2 million) on a property and not getting an 8 bedroom castle is crazy to me but that is the reality."
Despite their healthy budget, the post claimed they were expecting around £100,000 ($121,863)—£150,000 ($182,795) from one set of parents.
The deposit is crucial to affording a home, as the U.K. Government added: "The larger your deposit, the more favourable the mortgage deals you are likely to be able to access."
The Mumsmet poster said: "They haven't just given us the money or agreed to give us a certain amount, and instead they're interfering in our search."
They said the older couple "refuse to tell us how much money we can expect from them. This is making it really awkward as we don't know our actual budget."
And the parents want a say in the house, too, as the Mumsnetter continued: "Their help is dependent on them okaying the house and their contribution to the deposit seems to vary based on how much they like the property. They've implied they won't give us as much help for houses we like but they don't."
In addition, they "ignore" their criteria, send links to unsuitable properties and don't seem to be in tune with the current housing market.
"They don't understand that properties around here are moving really quickly. Everything worth buying will be sold within a week. We don't have time to faff.
"We've now missed 4 properties that we liked because they told us we were rushing into it and needed to think more about it, or that they wanted to view it."
Despite welcoming the cash gift, they said: "I'm on the verge of telling them that, if things continue as they are, we don't want their help anymore and would prefer to either continue renting or look at a cheaper area we can afford ourselves.
"I know this would be a terrible idea financially but they are really upsetting me, the whole experience is far more stressful than it needs to be, and I am worried that we will get into a real argument if it goes on for much longer."
Fleshing out what they're going to say, they added: "If they would like to contribute to our deposit, then we would really appreciate it but we would be looking for them to tell us a number and for us to have the freedom to spend it as we please. Otherwise we will make things work without their support."
People advised them to forgo the money, FionnulaTheCooler wrote: "YANBU. The dithering and not telling you how much so you can budget would drive me insane too. If you can do it without their contribution I would, otherwise next they'll want a say in your decorating choices since it's partly 'their' house."
FangsForTheMemory commented: "Honestly, do it without their help. I've been there and you don't want the hassle of them interfering."
Dworky thought: "You're right not to take it. If someone wants to gift you something, they do so without condition."
Treabrea replied: "I'd tell them no. This has the likelihood to turn into a very difficult situation if you do go ahead."
As the post blew up, they updated the forum, saying: "I'm going to call this evening and say it's either money with no strings attached or we finance it completely ourselves. I feel really ungrateful and rude but it's completely unworkable at the moment."
The chart below, provided by Statista, shows house prices across the world.
Do you have a similar monetary dilemma? Let us know via life@newsweek.com. We can ask experts for advice, and your story could be featured on Newsweek.