Couple Move Onto Cruise Ship, Say It's Cheaper Than Living In House
A Washington couple have been living aboard cruise ships for the past year because they believe it's cheaper than living on land.
Angelyn and Richard Burk, who are both in their 50s, began to plan their retirement in early 2021.
"Our original plan was to stay in different countries for a month at a time and eventually retire to cruise ships as we got older," Angelyn Burk, an accountant, told 7Life.
"We love to travel and we were searching for a way to continuously travel in our retirement that made financial sense."
She said she started looking at what age she and her husband could afford to live permanently at sea.
What she determined was that they could retire right then and live aboard cruise ships from as little as $43 a day.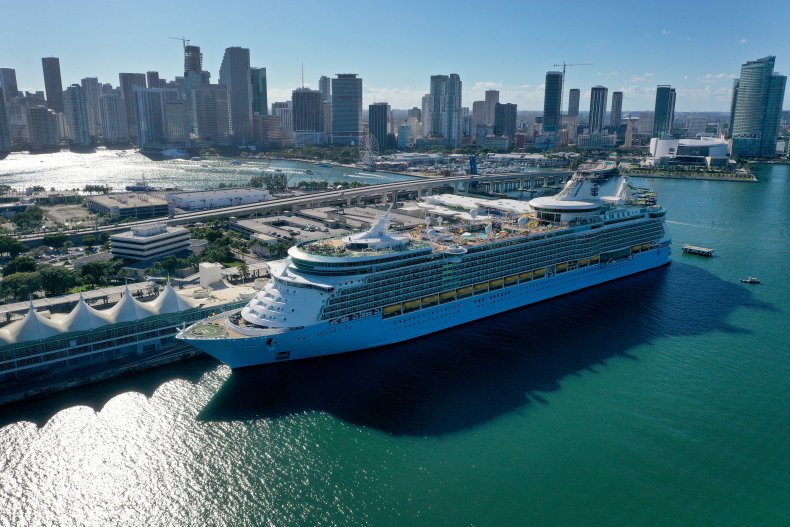 So they sold their home in Seattle, quit their jobs and have been hopping from cruise ship to cruise ship since May 2021.
Over the past year, they have taken advantage of loyalty points and sales to maintain their dream life at sea.
They have toured Europe while on a 50-day cruise around the Adriatic Sea and also gone on a 51-day trip from Seattle to Sydney.
In that time, the couple says they have paid for accommodation, food, drinks and other expenses for an average of just $43 per person a day.
But she cautioned that it takes a lot of planning to ensure they can be continuously at sea and when schedules don't line up, they stay on land.
"I believe this is achievable for the everyday cruiser, but it does take effort," Angelyn Burk said. "It is leisurely travel without the complications of booking hotels, restaurants and transportation, while staying within our budget."
And she added that the couple intends to continue traveling and see every part of the world and have no plans to permanently live on land in the future.
She has been contacted for additional comment.
The Burks' plan comes as the cost of living in the U.S. continues to rise, with inflation and higher borrowing costs making owning a home unaffordable for many Americans.
The median existing house price rose 15 percent from a year earlier to a record high of $375,300 in March, the National Association of Realtors reported last month.
Seattle, where the Burks last lived, is one of the most expensive urban areas of the U.S., with a cost of living that is almost 50 percent higher than the national average, according to the 2021 Cost of Living Index.