Court Denies 'Making a Murderer' Steven Avery New Trial, Currently Serving Life
A court on Wednesday denied a request from Steven Avery, the subject of the popular Making a Murderer Netflix documentary series, for a hearing to assess new evidence in the 2005 murder of photographer Teresa Halbach.
Avery was convicted of first-degree intentional homicide in connection with Halbach's death in 2007 and was sentenced to life in prison. His nephew, Brendan Dassey, was also convicted for Halbach's murder. Avery's legal team has been appealing the jury's decision through the 14 years that have passed since that conviction.
According to an opinion released Wednesday by the Wisconsin Court of Appeals, the court wrote Avery's requests were "insufficient on their face to entitle him to a hearing and that the circuit court did not erroneously exercise its discretion in denying the motions to vacate and for reconsideration."
The court noted that Avery presented "a variety of alternative theories" in the years since his conviction regarding who else may have been responsible for Halbach's death. But the requests his legal team made about which the court was issuing its opinion were missing some important elements, the court wrote.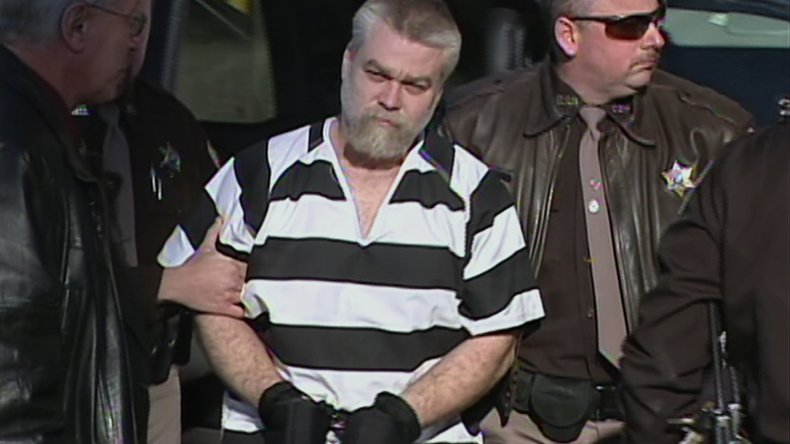 "Key" to the specific requests Avery's legal team filed were "sufficient, nonconclusory showings both as to why the issue was not raised in an earlier postconviction proceeding and why the claim has facial merit," the court's opinion said. "These requirements are not optional and cannot be met through broad conclusions or by misstating evidence."
The court included in the conclusion of its opinion a few potential paths forward for Avery's legal team.
"Avery will need to satisfy the previously discussed specificity requirements before such claims may proceed to a hearing," the court wrote.
Kathleen Zellner, a lawyer representing Avery, said in a tweet she was "not deterred" by the court's decision.
"It pointed out the specific doors that are still open for Mr. Avery's quest for freedom," she wrote. "We appreciate the careful review."
Avery's case gained national attention 10 years after Halbach's death when Making a Murderer was released in December 2015. The series was promoted as covering "every angle of the story" through investigative reporting and interviews with individuals close to the case.
In April, Zellner said new evidence had come to light with help from a new witness, whom she told Newsweek could offer "the most important evidence in the case to date."
"He not only discredits the State's star witness he links this person to the murder," Zellner told Newsweek at the time. "The police ignored his tip. Steven would not have been convicted if this evidence had been known."
Newsweek reached out to Zellner for further comment about the Wisconsin Court of Appeals' Wednesday decision and will update this article with any response.