A new witness in Steven Avery's Making a Murder case has just claimed to have seen someone pushing Teresa Halbach's car toward the Avery property, the day police discovered it. This could provide further support for the idea that Avery was wrongfully convicted for Halbach's murder, which has been made famous in the two-part Netflix true-crime series.
In a filing by Avery's attorney, Kathleen Zellner, on Monday, which was obtained by Newsweek, a new witness named Thomas Sowinski, claimed to have seen Bobby Dassey (the brother of Brendan Dassey, who was convicted alongside Avery for the murder of Halbach) pushing a blue Rav-4 alongside another, unidentified man. At the time, Sowinski was delivering newspapers to the Avery property on the morning of November 5, 2005, the day Halbach's car was found by authorities. Halbach was last seen on October 31, 2005.
Zellner is confident the new witness will prove Avery's innocence. "This witness provides the most important evidence in the case to date," she wrote to Newsweek. "He not only discredits the State's star witness he links this person to the murder. The police ignored his tip. Steven would not have been convicted if this evidence had been known."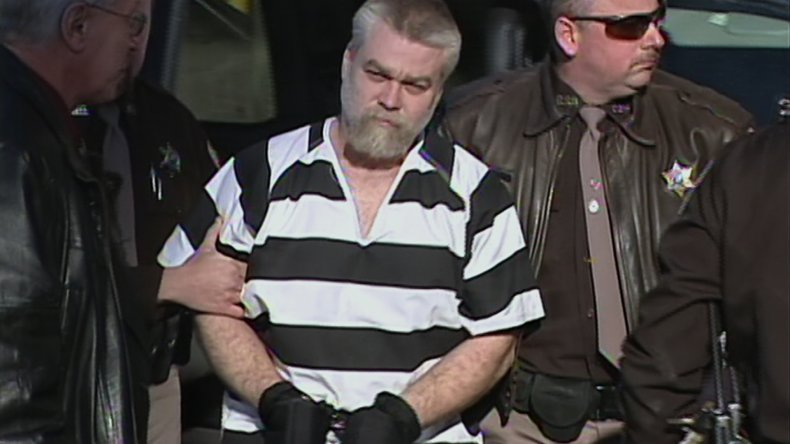 In Part 2 of Making a Murderer, Zellner compiled new, possibly exculpatory evidence in Avery's case. In addition to Avery's story, Brendan's appeal process was featured. A new trial for Brendan was denied, even by the Supreme Court.
Halbach's Rav-4 was central to much of Zellner's research.
The car was hidden in the Avery family's auto yard and potentially held lots of evidence as to who killed the woman. Blood was found in the vehicle, though some believe evidence taken from the Rav-4 was planted to frame Brendan and Avery. Zellner had claimed that the Rav-4 could have been relocated to the Avery property from another location if Halbach was killed elsewhere, too.
The sighting by Sowinski could support that theory, given Dassey and the unidentified man were allegedly pushing a car matching Halbach's toward the Avery property. Sowinski claimed he reported the sighting to police after he heard about the discovery of Halbach's car but was told police "already knew who did it." He apparently did not give police a formal statement, though he said he left his phone number with authorities.
Zellner's primary theory suggests Dassey and Scott Tadych could have been responsible for the murder of Halbach. She was photographing cars at the Avery property on October 31, 2005, before she went missing. Avery and Brendan Dassey have been in prison for the crime since 2006 and 2007 respectively.
Since Making a Murderer debuted on Netflix in 2015, armchair detectives around the world have campaigned to free both Brendan and Avery, advocating that the men are innocent.