Does Anyone Really Know How Much a COVID-19 Vaccine Will Cost Governments?
The race for a COVID-19 vaccine still has a long way to run.
Despite research taking place for less than a year, few, if any, trials have ever been put under such a microscope - both figuratively and literally - as these.
When will the vaccine arrive? Will it definitely work? Is it safe?
Countless questions ring out across the world. But one question keeps cropping up amid all the medical ones - how much will countries have to spend to get their hands on it?
In the U.S., Trump has already promised $2bn to secure 100m doses of one potential vaccine being developed in Germany and more money has been spent elsewhere on different vaccine trials.
The U.K. government has recently signed a deal for 60 million doses of a new potential vaccine for COVID-19, making up a total four vaccine deals with a combined 250 million doses secured so far, investing millions of pounds, as Britain heads towards its worst economic performance the country has faced in a century.
This would be 3.5 doses for every person in the U.K with plenty left over (more on whether that's actually enough later on).
But there is no working vaccine yet and no definitive certainty we'll ever get one, never mind it happening in the next 12 months. The absolute best-case scenario, and this relies on a lot of "ifs" and "buts" and unknowns, is that a working vaccine exists in four months, according to Dr. Anthony Fauci.
Governments are spending billions of pounds, dollars, euro, Chinese yuan and every other currency there is on the hope of a vaccine rather than definite answers.
The U.K. government has pinned its hopes on a vaccine being the only way to fully defeat the pandemic, with Health Secretary Matt Hancock claiming that it was "throwing everything" at the effort to find one.
At a press conference in April, he also said the U.K. had invested more than any other country in a bid to find a vaccine and that it was leading global efforts in that endeavor.
But nobody seems to know the exact cost of the potential vaccines, the precise chances they will be successful nor exactly how poorer and developing nations secure access to one, given the costs involved.
It is the word "potential" that is perhaps the most telling here. There could be one, two, 30 or even 135 successful vaccines. There are at least 30 vaccines in human trials and at least 135 in preclinical trials.
When do countries choose to invest in them - right at the start? When they reach clinical trials? When they're approved and already bought up by others?
If there is no price too high for a successful vaccine, as government rhetoric across the world seems to be, does it finally get too high if you've already paid for 100 unsuccessful ones?
Both American and British governments have pushed back on the idea that patents on successful vaccines should be "shared" so anyone can manufacture successful drugs when they are approved.
Most companies have said that they are not doing it for profit and will sell the drug at cost but pharmaceutical company Pfizer chairman and CEO Albert Bourla said in June that he was cautiously optimistic about his company's success and "we do anticipate making a profit on the vaccine."
But there is even a snagging point in understanding that cost:
People familiar with the matter told Newsweek that many companies themselves don't know the cost yet so it could be that putting a price on saving the world is impossible, for now. But for how long?
The cost for the latest vaccine deal, developed by companies GSK and Sanofi, has yet to be announced, though we do know that the British government pledged £84 million ($109 million) towards the vaccine being developed between researchers at Oxford University and AstraZeneca, with 100 million doses expected.
Given it's costing the U.S. $2bn to secure the 100m doses from Germany, it's unlikely that this £84m cost will be the end of the spending.
No financial details were revealed for the 30 million dose agreement the British government entered into over a vaccine being developed by Pfizer and BioNTech or for the 60 million doses agreed with biotech company Valneva.
The U.K. government has given £40 million ($52 million) to Imperial College London to develop its vaccine candidate.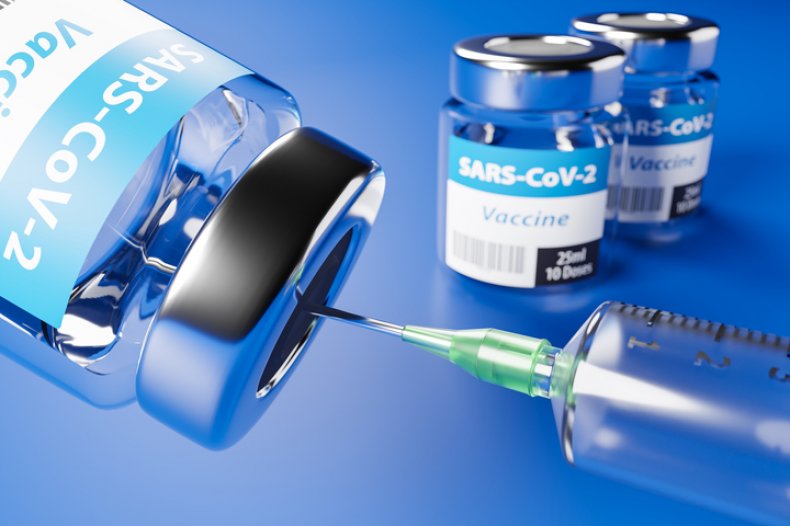 This cost could easily run into billions of dollars according to Professor Nicola Stonehouse, a professor of molecular virology at the University of Leeds.
There is then the very real possibility that none of the vaccine candidates could work.
"These are still experiments," Prof Stonehouse tells Newsweek.
"The further we go on down the process and as we start to read out the data, you have more confidence that you might be able to produce a product at the end. But these are pre-clinical trials or clinical trial experiments and the reason we do them is because you have to allow things not to succeed.
"If it were otherwise, we would be producing things in the early stages that are potentially unsafe and in the latter stages that are of little value in terms of efficacy."
This vaccine investment is being scrutinized for very obvious reasons - if one country is vaccinated before another one, prime ministers will have to explain why they were not better prepared for if and when there is one.
"Governments are hedging their bets, because there's no question they have to start getting involved in buying into the vaccines that might become available," Professor Beate Kampmann, director at of the Vaccine Centre at the London School of Hygiene and Tropical Medicine, tells Newsweek.
"[The U.K. is] not bidding as part of the E.U. package, so if they don't do something rapidly now they might just completely miss the boat."
The "E.U. package" is a purchasing bloc of the 27 member states, meaning they can ensure every E.U. citizen has access to the vaccine rather than one country over another.
Prof Kampmann told Newsweek that it was not possible at this stage to know which vaccine candidate would work but that it was a good idea not to put all of your eggs in one basket but to spread the risk.
While many have placed their hopes in the vaccine being developed by Oxford University and AstraZeneca, which has been described as very promising following the first phase of human trials, Prof Kampmann says even 100 million doses may not be enough.
She said: "A hundred million doses from AstraZeneca isn't going to do in any case, even if that vaccine comes through, hence investment into several products is right."
That's because we don't know how long the immunity provided by any vaccine will last or if it will require continued efforts to revaccinate.
"It is very likely that we'll need more than one vaccine to come through to satisfy world demand because not all of these vaccines are going to be equally effective and they're not all going to be equally scalable and easily manufactured," she said.
"Their prices might be quite different and therefore it's good to think about a first line, second line, depending on what the efficacy trials are going to show us."
Prof. Kampmann believes that a vaccine that both treats those with COVID-19 and prevents infection would be the ideal solution.
"We don't know what we call the 'correlate of protection', which means that we can predict what our immune system needs to do in order to prevent us from getting seriously ill or, even better, getting Infected in the first place," she said.
"Right now, we don't have evidence of the type of immune response that is needed to prevent infection. What we really want is a vaccine that prevents infection, because that's the only way we're going to cut through the transmission.
"It's nice to have a vaccine that prevents severe disease because then we won't have so many people on ventilators or even dead, but that doesn't necessarily stop transmission in communities."
An interesting quirk to the global problem is that it is still relying, for the most part, on individual countries to buy supplies for their own population.
This creates a particular problem for those countries without the financial power of the U.S. or the U.K. Do they risk being the bottom of the list to vaccinate?
Despite polio being a "cured" disease in the West, for example, there are still cases in Afghanistan, Pakistan and various countries in Africa.
GAVI, a global public-private vaccine alliance is working to ensure every country, particularly poorer ones, can get fair and equitable access to a COVID-19 vaccine through its COVAX facility, in partnership with the World Health Organization (WHO) and the Coalition for Epidemic Preparedness Innovations (CEPI).
The aim is two billion safe doses of vaccine by the end of 2021 delivered globally, with wealthier countries pooling their resources alongside agreements with lower-income countries.
So far, 75 countries have expressed an interest
A spokesperson for GAVI told Newsweek: "Higher-income countries signing up to the Facility... ensures they get access to a wider pool of vaccine candidates."
The plan is to purchase vaccines for all, providing doses for an average of 20 percent of each country's population, focusing on health care workers and the most vulnerable groups. Further doses will be made available based on financing, country need, vulnerability and potential threat.
When asked about worries that vaccines could be patented, setting up a barrier to wider production, a GAVI spokesperson said: "It is essential to note that intellectual property in the case of vaccine manufacturing represents only a part of the equation where establishing new capacity is concerned.
"The more challenging aspect involves know-how and high start-up costs as vaccine production requires thousands of manufacturing steps. This is even more relevant when trying to speed up the vaccine development and distribution timeline, as we are with COVID-19."
The U.K. government said it had given itself the best chance of finding a vaccine.
A spokesperson told Newsweek: "We have already secured early access to four different types of immunization, giving the UK the most likely chance of finding a safe and effective vaccine at the quickest speed.
"We decided not to join the E.U. vaccine initiative as it would not allow the U.K. to have a say in the vaccines procured, the price, the quantity and the delivery schedule, and the U.K. would not be allowed to continue pursuing independent discussions with pharmaceutical companies, which is key to ensuring the British public have swift access to any vaccine.
"The U.K. will continue to work closely with all our international partners, including the E.U., to accelerate the global availability of a coronavirus vaccine."