COVID-19 Kills 20 times More People per Week on Average than Flu, Scientists Estimate
COVID-19 kills 20 times more people per week on average than the flu at its peak, say scientists who stress public figures who argue it is "just another flu" are approaching the available data incorrectly.
In an article published in the journal JAMA Internal Medicine, Dr. Jeremy Samuel Faust of Harvard Medical School's Brigham and Women's Hospital and Dr. Carlos del Rio of Emory University School of Medicine explained why it is misleading to compare the COVID-19 death toll in the U.S. so far with the seasonal death toll of flu. Instead, they argue, weekly figures are a better point of comparison.
"Yet public officials continue to draw comparisons between seasonal influenza and SARS-CoV-2 [coronavirus] mortality, often in an attempt to minimize the effects of the unfolding pandemic," they wrote. President Donald Trump has, for instance, in the past compared the coronavirus to the flu, arguing "we've never closed down the country for the flu," while Brazilian president Jair Bolsonaro has called the coronavirus a "little flu."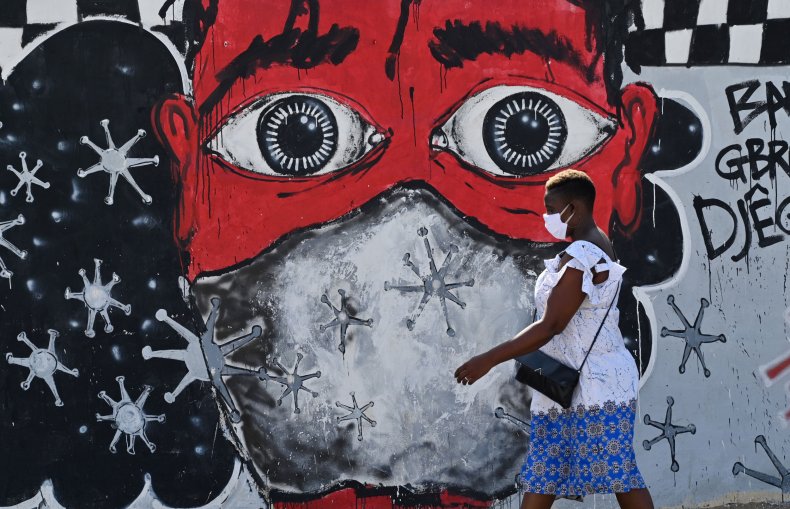 Public officials may lack an understanding of how seasonal flu and COVID-19 data is publicly reported, the pair said. Similarly to other public health agencies, the U.S. Centers for Disease Control and Prevention (CDC) shares information on cases and deaths caused by seasonal flu as an estimate based on the International Classification of Diseases codes medical classification list, not as raw data as is done with COVID-19.
Faust and Del Rio illustrated how the figures can be misconstrued. By early May 2020, around 65,000 people in the U.S. had died of COVID-19. And the flu killed an estimated 23,000 to 61,000 between the 2013-2014 and 2018-2019 seasons, Faust and Del Rio stated citing CDC data. "This number appears to be similar to the estimated number of seasonal influenza deaths reported annually by the Centers for Disease Control and Prevention," the pair acknowledged.
But between 2013-2014 and 2018-2019, the number of counted flu deaths ranged from 3,448 to 15 ,620 per year. Therefore, the CDC's estimate of flu deaths was almost six times higher than the reported figures. In contrast, COVID-19 deaths are being counted and released as what is believed to be the true figure, the authors argued.
What's more, the "apparent equivalence of deaths" between the two conditions does not match up frontline conditions, for instance in hot zones with a shortage of ventilators. "The demand on hospital resources during the COVID-19 crisis has not occurred before in the US, even during the worst of influenza seasons," Faust and Del Rio wrote.
It is therefore more accurate to compare weekly COVID-19 and seasonal flu deaths, they said. A total of 15,455 people were reported to have died of COVID-19 in the U.S. the week ending Tuesday, April 21, with 14,478 died the week ending Tuesday, April 14. In contrast, 351 to 1,626 people died, respectively, during the peak weeks of the influenza seasons from 2013-2014 to 2019-2020. An average of 752.4 people died in the peak weeks of flu season between 2013 to 2020.
"These statistics on counted deaths suggest that the number of COVID-19 deaths for the week ending April 21 was 9.5-fold to 44.1-fold greater than the peak week of counted influenza deaths during the past 7 influenza seasons in the US, with a 20.5-fold mean increase," the scientists wrote.
And as the pandemic rages on, Faust and Del Rio predict the ratio of known COVID-19 and influenza deaths is likely to rise, as the CDC acknowledges its coronavirus reporting has lagged being other published sources by an average of one to two weeks. Numbers published the week ending April 11 suggest that the provisional COVID-19 death toll was 14.4 times higher than flu deaths in what is thought to have been this season's peak.
Based on their calculations, the authors believe that either the CDC's annual flu death estimates are overestimations, or the COVID-19 death toll is an underestimate. This could be for a number of reasons, such as limited testing capacity of potential coronavirus cases and false-negative results. For instance, coronavirus may not show up in samples taken from COVID-19 patients in a later stage of the disease. In addition, cities such as New York are starting to report both probable and confirmed COVID-19 cases, which has changed mortality figures "that, in effect, straddle the line between counting and estimating the number of COVID-19 deaths," they wrote.
"Conversely, influenza counts may be less reliable because adult influenza deaths are not reportable to public health authorities, as is the case for COVID-19 deaths," Faust and Del Rio explained. This means epidemiologists must account for potential underreporting in their analyses.
Case fatality rates, or the number of people known to have a disease who go on to die, also confuses the situation, said Del Rio and Faust, as they range between 1 percent and 15 percent at this point in the pandemic.
The pair warned: "Directly comparing data for 2 different diseases when mortality statistics are obtained by different methods provides inaccurate information. Moreover, the repeated failure of government officials and others in society to consider these statistical distinctions threatens public health.
"Government officials may rely on such comparisons, thus misinterpreting the CDC's data, when they seek to reopen the economy and de-escalate mitigation strategies. Although officials may say that SARS-CoV-2 is 'just another flu,' this is not true."
They concluded: "Our analysis suggests that comparisons between SARS-CoV-2 [coronavirus] mortality and seasonal influenza mortality must be made using an apples-to-apples comparison, not an apples-to-oranges comparison. Doing so better demonstrates the true threat to public health from COVID-19.
According to Johns Hopkins University, 4.7 million people have tested positive for the coronavirus, and 315,283 people have so far died in the COVID-19 pandemic. More than 1.7 million people are known to have survived. The U.S. is the country with the most known cases, as the graph below by Statista shows.