COVID Outbreak at Birthday Party Thrown for Pet Cat Leads to 15 Infections
A birthday party thrown for a cat has sparked a COVID outbreak after the guests all contracted the deadly virus.
At least 15 people became infected after the celebration in the small coastal town of Santo Domingo, Chile.
Francisco Álvarez, the Ministry of Health's regional secretary for Valparaíso, confirmed the outbreak but expressed surprise at the circumstances.
"When I heard about this, I said ... it's a joke. Probably they said that to conceal something else—but it was exactly that," Álvarez told local station Radio Bio-Bio, as translated by Google Translate. "We have corroborated it with at least six of the 15 [infected] people who told us the same thing."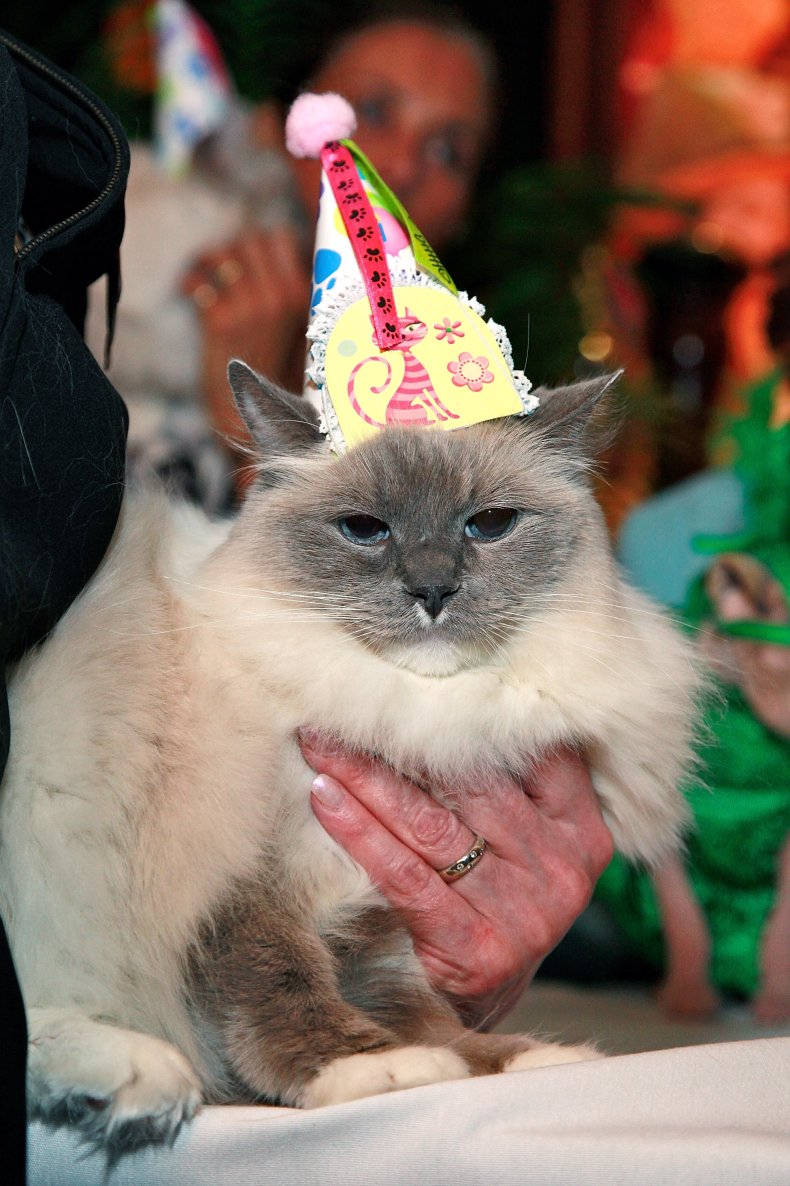 The health official confirmed that the cat's owner was found to be Patient Zero.
"Even though it sounds unbelievable and almost fiction, these things happen in our country," Álvarez added.
It is not known exactly when the party took place, but local media reported that at least 10 people attended, all of whom became infected.
Another five people said to be family and friends of the cat's owner also contracted the virus.
The Chilean town is home to fewer than 10,000 people, making an outbreak of this size significant.
Álvarez said he found the circumstances "incredible" and urged people to abide by the nation's COVID regulations and abstain from holding gatherings.
"It's a little incomprehensible, especially considering that what we have said in every way and emphasised is that if people are going to meet, they need to take safety measures," he told local newspaper La Segunda.
Álvarez, who said he had been "at death's door" after contracting the virus last year, revealed the birthday party wasn't the only bizarre incident he had uncovered while conducting contact tracing.
He also found a 3-year-old child who had a work permit and a family that had secretly snuck into the region in a van, as well as multiple extramarital affairs.
Álvarez later took to Twitter to share his disappointment, writing: "An essential part of a democracy is that no one is exempt from complying with the law and that no one can behave as if they are above it."
The health official also stressed that it was not the cat, but its owner, who passed on the virus.
Although a handful of animals have tested positive for COVID since the pandemic began, these incidents are extremely rare.
Earlier this month, gorillas at San Diego Zoo tested positive for COVID-19.
According to a press release issued by the zoo, two gorillas began coughing on January 6, which prompted zoo officials to test "fecal samples from the gorillas for SARS-CoV-2 through the California Animal Health and Food Safety Laboratory System."
The release continued: "On January 8, the preliminary tests detected the presence of the virus in the gorilla troop. The U.S Department of Agriculture National Veterinary Services Laboratories confirmed the positive results on Monday, January 11."
Last April, five tigers tested positive for the virus at the Bronx Zoo in New York, while three African lions were showing symptoms.
More than 25.1 million cases of COVID-19 have been reported in the U.S. and over 419,000 people have died, according to Johns Hopkins University. Chile—which has a population of about 19 million—has had more than 699,000 cases and close to 18,000 deaths.