COVID Relief Bill Could Expand Obamacare to Middle Class Families, Reduce Premiums
Democrats on the House Ways and Means Committee may increase premium tax credits on Obamacare—also known as the Affordable Care Act (ACA)—for lower and middle-class families.
The committee is expected to take up the proposed legislation as part of the budget reconciliation, which could pave the way for the faster passage of the next round of COVID-19 economic relief. President Joe Biden released a $1.9 trillion economic stimulus plan in January. Democrats in the House and Senate voted on Friday to push the relief bill forward through budget reconciliation, which would protect the legislation from filibuster.
"Our nation is struggling, the virus is still not contained, and the American people are counting on Congress to meet this moment with bold, immediate action," House Ways and Means Committee Chairman Richard E. Neal said in a Monday statement.
According to the proposal, ObamaCare subsidies would be increased so that people enrolled in the program would pay a maximum of 8.5 percent for health insurance. Currently, ACA members could pay up to 10 percent of their income for health insurance. The ACA's premium tax credits would be increased during 2021 and 2022.
Qualifications for middle-class families, who are currently ineligible to receive subsidies, would be expanded. Under the proposal, middle-class individuals who earn over 400 percent of the poverty level would be able to get subsidies. According to the Department of Health and Human Services, the poverty level of a family of 4 in 2020 was $26,200.
Unemployed workers that lost their employment-based insurance would be given premium assistance that would cover 85 percent of the cost of COBRA continuation insurance coverage until September 31, 2021.
The House Ways and Means Committee is expected to undertake markups to the proposals between Wednesday and Friday.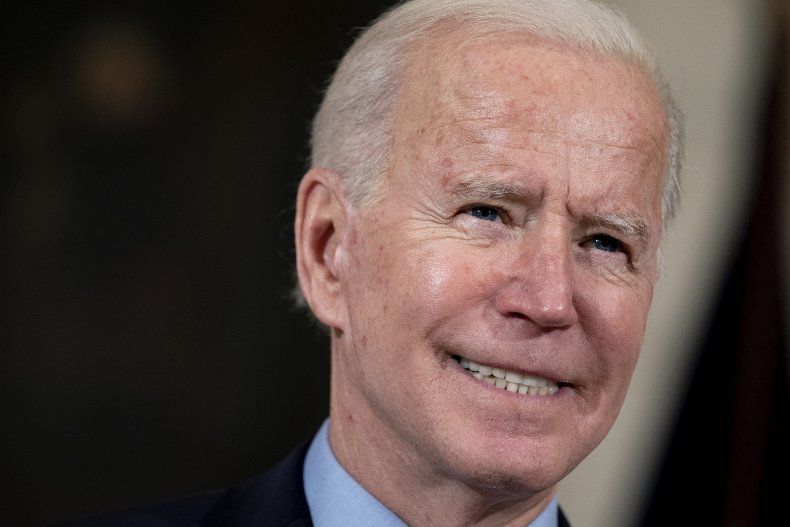 "The resolution instructs authorizing committees to report legislation consistent with these budgetary targets to the Budget Committee by February 16," House Budget Committee Communications Director Alexandra Weinroth told Newsweek in a Tuesday email. "The Budget Committee will combine the legislation—without substantive revision—and prepare it for floor consideration."
Budget reconciliation could allow President Joe Biden's economic relief plan to pass without the overwhelming support of the GOP.
"While it is still our hope that Republicans will join us in doing right by the American people," Neal wrote Monday, "the urgency of the moment demands that we act without further delay."
Biden expressed a desire for bipartisan support for his proposed plan, but said Friday it was not necessary. "I'm going to act," Biden said Friday. "I'm going to act fast."
Among the proposals in Biden's plan are raising the national minimum wage to $15, a $20 billion national vaccination program and direct assistance checks in the amount of $1,400.
Lawmakers from both sides of the aisle have disagreed with aspects of Biden's proposals. In a January statement, Texas Republican Representative Kevin Brady said Biden's plan "does nothing to save Main Street business, get people back to work, or to strengthen our economy."
New York Representative Alexandria Ocasio-Cortez said that Biden's $1,400 direct payment proposal went against Biden's originally stated amount of $2,000.
"Some of the same folks who said 'defunding huge PD budgets & shifting $ to schools is too hard to explain' are now saying 'Well $1400 is actually $2k if you recall the $600 from a diff president, carry the 1- yes I know ads showed $2k checks, but thresholds-' Ocasio-Cortez tweeted Saturday. "Just help people!"
Other House committees are expected to discuss their own budget reconciliation directives, including the House Transportation and Infrastructure Committee and the House Education and Labor Committee.
Updated 02/09/2021 8:35 p.m. EST: This story has been updated with a statement from the House Budget Committee.