Will Ed Be in Netflix's New 'Cowboy Bepop' Live-Action Series?
Netflix unveiled a first look at its live-action adaptation of Cowboy Bebop on August 23, as well as sharing the show's release date.
The images showed Jon Cho as Spike Spiegel, Mustafa Shakir as Jet Black. and Daniella Pineda as Faye Valentine. Even the team's beloved corgi Ein made an appearance, but Ed did not.
Edward Wong Hau Pepelu Tivrusky IV is the Bebop spaceship's resident hacker who has an unbreakable bond with Ein and serves as the show's comic relief.
While she is an essential part of the team in Shinichiro Watanabe's anime, her place in Netflix's live-action series was left up in the air until November 19.
The 13-year-old hacker, who dubs herself "Radical Edward," moves into the Bebop spaceship in the original series with little fanfare, taking a spot without asking for permission from the others.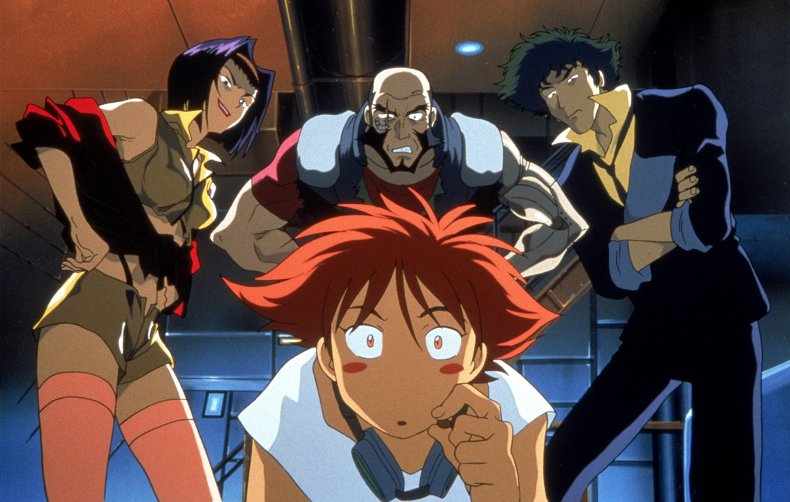 In the anime, the spaceship is originally manned by just Spiegel and Black before Valentine becomes a part of the bounty hunting crew after first coming across the pair in Episode 2.
Ed only makes an appearance in the ninth episode, "Jamming with Edward," and leaves the crew with Ein in Episode 24 of the 27-part series.
While she did not appear in the first-look images for the live-action series, Netflix confirmed Ed was part of the show upon its release on November 19.
Taking to Twitter, Netflix announced: "to everyone who's been asking "Where's Ed?"—you don't have to wait any longer
"[I]ntroducing newcomer Eden Perkins (they/them), who plays the role of Radical Ed in Netflix's COWBOY BEBOP, now streaming."
Ed joins the live-action at the very end of Season 1, encountering Spike and urging him to get up after fainting because they have plenty of bounties to chase.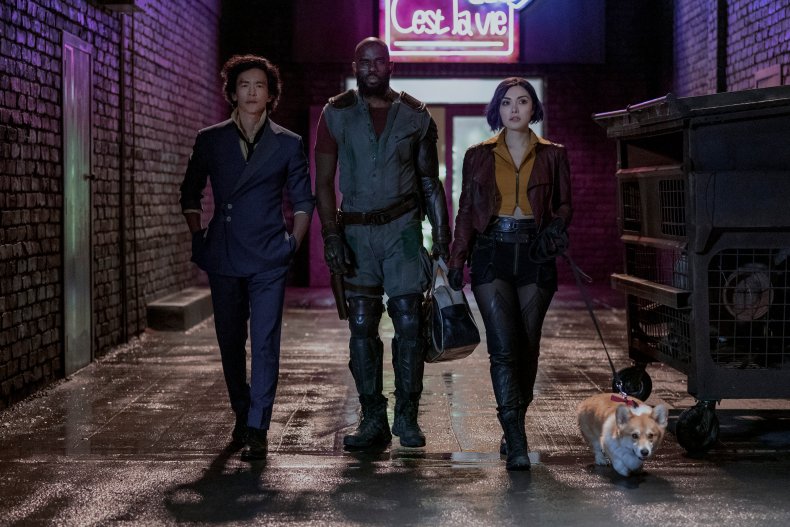 As well as Cho, Shakir and Pineda, other main cast members appearing in the show include Alex Hassell as Spiegel's arch-nemesis Vicious.
Elena Satine has been cast as Julia, Spiegel's former romantic interest, while she doesn't appear often in the anime series, she has a bigger role to play in the live-action show.
Netflix also announced a number of recurring cast members, including Geoff Stults as Chalmers, Jet's former co-detective, Tamara Tunie as Ana, the head of a jazz club on Mars, and Mason Alexander Park as Gren, Ana's right-hand person.
Rachel House will portray Mao, a member of the Syndicate's "White Tiger" family, and Ann Truong and Hoa Xuande as twins Shin and Lin, henchmen for Vicious.
Cowboy Bebop will be released on Netflix on November 19.
Update 11/19/21, 4:53 a.m. ET: This article was updated to add Netflix's tweet about Ed's appearance in the show.