'Cowboy Bebop' Canceled: Why the Netflix Show Is Ending After One Season
Cowboy Bebop is the latest Netflix show to be canceled after one season, joining Jupiter's Legacy, The Irregulars and Cursed in the ash heap of one-and-done shows for the streamer.
The live-action version of the anime series starring John Cho was one of Netflix's fastest ever cancellations, with the news that the show was ending coming just under three weeks after Season 1 was released.
Cho led reactions to the show ending on his Twitter, where he posted a GIF of Dr. Richard Burke (Tom Selleck) from Friends that is captioned "I'm okay."
Thanks to Netflix's recent launch of a site that reveals more data about exactly what viewers are watching, we have a better idea than with previous shows about why the streamer decided to bring this particular series to an end.
Why Was 'Cowboy Bebop' Canceled?
Per The Hollywood Reporter, the decision was made "by balancing the show's viewership and cost." In other words, the show did not attract enough viewers for what it cost Netflix to make.
This is despite numerous critics attacking the show for looking cheap. Bradley Russell of Total Film, for example, said that "some sets clearly need a more sizeable budget," while Angie Han of The Hollywood Reporter called the show, "a knockoff Firefly, made for a fraction of the budget."
While we do not know what Netflix spent on the show, we do have an idea of how many people watched it. Per Netflix's Top 10 website, the show has racked up 74 million viewing hours. That means that a minimum of 7.4 million people watched the show (though the number will be lower than that as not everyone is likely to have finished the season.)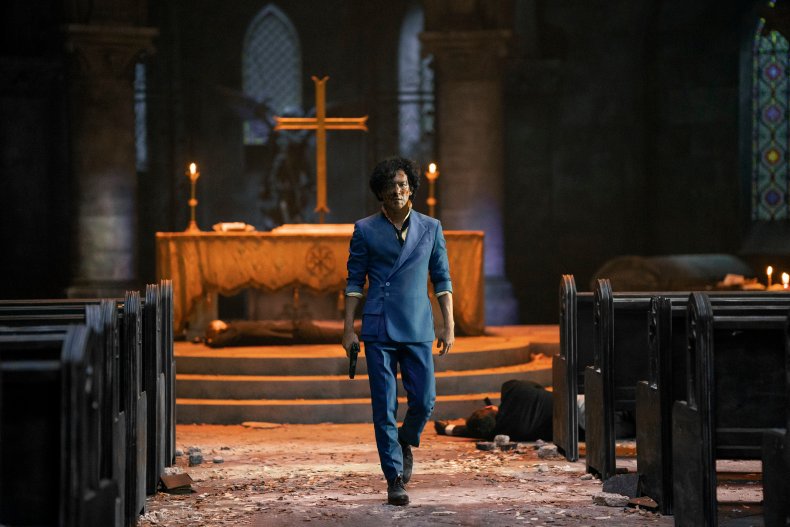 'Cowboy Bebop' Underperformed Compared to Other Netflix Shows
Though that number is fairly meaningless on its own (and many have expressed skepticism about Netflix's numbers), when you compare it to other Netflix shows we can see that Cowboy Bebop may not have been the success the streamer was hoping for.
In its first week for example, 21.6 million hours of the show were watched. This was only enough to make it the sixth most watched show on the streamer. Shows like You and Maid, for example, both had higher viewing hours that week, despite having been out for over a month (and in Maid's case, two months) by that point. That is less than half the viewing hours that other recent releases like Lost in Space Season 3 and True Story got.
The show was the second-most viewed on the streamer the following week, but faced a big audience drop-off between week 2 and 3. The show got less than half the viewing hours in week 3 that it had got in week 2.
We can also compare the show's success to that of other shows. In the same time it took Cowboy Bebop to reach 74 million hours, League of Legends spinoff Arcane reached 102 million hours.
How the 'Cowboy Bebop' Cast and Crew Reacted to the Show Getting Canceled
While Cho only reacted via GIF, other members of the team were more verbose. Co-executive producer Javier Grillo-Marxuach, for example, tweeted: "i truly loved working on this. it came from a real and pure place of respect and affection. i wish we could make what we planned for a second season, but you know what they say, men plan, god laughs. see you space cowboy."
After Gren actor Mason Alexander Park wrote, "a joy to work on this with you," the EP replied: "Right back at ya! Had so much cool s*** planned for s2."
Faye Valentine actor Daniella Pineda, meanwhile, seemed to express her feelings on Instagram via series of images and videos of mishaps (like a man falling off a trampoline and two men holding broken beer glasses after doing a toast). She wrote: "Today has been fun!"