The 2020 Conservative Political Action Conference (CPAC) enters its second day Thursday, with a full schedule of speakers including Vice President Mike Pence, Education Secretary Betsy DeVos and White House adviser Kellyanne Conway expected to hit the stage.
The annual conference got underway Wednesday with a selection of prominent conservative figures including Republican Representatives Dan Crenshaw of Texas and Mark Meadows of North Carolina.
CPAC first took place in 1974 and is organized annually by the American Conservative Union (ACU). Ronald Reagan, who would later go on to be president, delivered the conference's inaugural keynote address.
The conference has long since been a key date on the calendar for conservatives, with a host of future and current U.S. presidents consistently taking part. President Donald Trump is expected to deliver this year's closing address, after delivering a speech of over two hours at last year's event.
Thursday is expected to be a busy day at this year's conference, which is being held at the Gaylord National Resort & Convention Center in National Harbor, Maryland. The schedule of events begins at 7:15 a.m. with a prayer, a recital of the pledge of allegiance and a performance of the national anthem.
Fox News host Brian Kilmeade, Utah Senator Mike Lee and ACU Chairman Matt Schlapp are then set to take part in the day's first presentation, billed as "E Pluribus... Out of Many, What?"
Pence is expected to speak just before noon. DeVos and Conway are scheduled to join forces in a presentation about two hours later.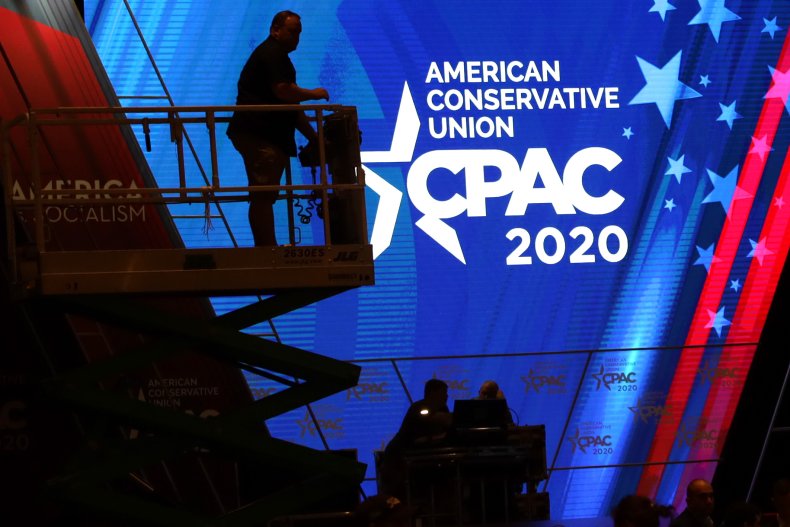 Turning Point USA leader Charlie Kirk is slated to talk at 9:50 a.m., with other notable figures featured throughout the day including Sen. Ted Cruz, Rep. Jim Jordan, Rep. Matt Gaetz, Rep. Louie Gohmert and GOP Chairwoman Ronna McDaniel.
The Heritage Foundation will be hosting a presentation opposing the "mob rule" of those who favor a national popular vote instead of the Electoral College to elect presidents, although conservative activists in favor of the popular vote are also expected to be present at the conference.
Two presentations target what is expected to be a major topic at this year's conference, with "Socialism: Wrecker of Nations and Destroyer of Societies" and "Stopping Socialism: Exposing and Defeating the Plot to Hijack America" both slated for Thursday.
Friday and Saturday should see many more prominent conservatives taking part. A selection of the president's family members is also included on the schedule, with Ivanka Trump, Donald Trump, Jr. and daughter-in-law Lara Trump set to appear.
U.K. Brexit Party leader Nigel Farage is one of several prominent figures expected to appear on Friday. Naomi Sebt, a 19-year-old German "climate realist" who has been billed as the conservative antidote to teen "climate alarmist" Greta Thunberg, is scheduled to appear the same day.
Trump administration officials including Secretary of State Mike Pompeo, Health and Human Services Secretary Alex Azar, acting Homeland Security Secretary Chad Wolf, National Economic Council Director Larry Kudlow and Secretary of Veterans Affairs Robert Wilkie are also scheduled to take part during the last two days of the conference.
One prominent conservative figure who is definitely not expected to attend is Senator Mitt Romney, who was formally disinvited from the conference after voting in favor of one of the articles of impeachment against Trump on February 5. Prominent Trump allies Sen. Lindsey Graham and Senate Majority Leader Mitch McConnell are also not expected to take part in this year's symposium.
Newsweek reached out the ACU for any last-minute updates to the CPAC schedule but had not received a response by the time of publication.