Cracker Barrel Employees Use 'Code Word' for Black Customers: Ex-Hostess
A TikTokker who used to work at a Cracker Barrel in Arizona has revealed a "code word" that some of her fellow employees allegedly used to refer to Black customers.
In a video viewed over 237,000 times, @cinnamnhoney shared her experience working as a hostess at the popular restaurant chain.
"a waitress used to complain SO MUCH if i sat 'canadians' in her section & i was so confused bc i thought canadians were stereotyped as nice," she wrote in her caption.
In the video itself, she looks pensive, as the on-screen caption reads, "me, a hostess at cracker barrel, wondering how every employee knew a table was full of canadians even though they didn't have a telling accent."
After a few seconds, the video cuts to a new caption: "'canadian was a code word for black people".
Cracker Barrel told Newsweek that while it was initially unaware of the video, it "will be looking into the matter further."
"We only recently learned about this video and have not had a chance to identify or speak with the relevant individuals. Obviously, racism has no place at Cracker Barrel and any actions like the ones described in the video would be against our policies, beliefs and who we are as a company," a Cracker Barrel spokesperson said.
Though @cinnamnhoney first allegedly experienced the disguised slur while working at Cracker Barrel, it's not a new use of the word. In 2008, a newly-released internal memo from then-assistant district attorney Mike Trent of Harris County, Texas seemingly referred to Black jurors as "Canadians," according to The Guardian.
In the memo, written in 2003 and surfaced five years later, Trent praises a prosecutor in a specific case.
"He overcame a subversively good defence by Matt Hennessey that had some Canadians on the jury feeling sorry for the defendant and forced them to do the right thing," Trent wrote, according to The Toronto Star.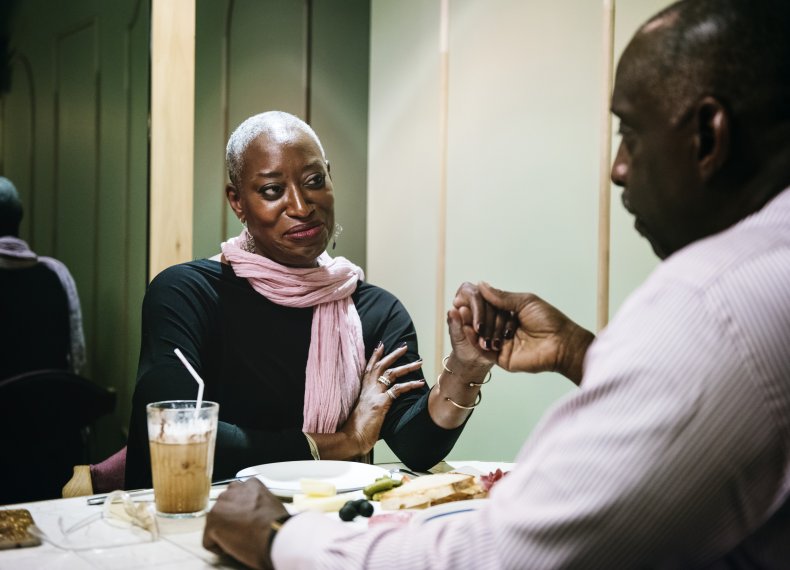 Trent says that he actually thought people from Canada had been on the jury, the Star reports, and that Trent did not know about the racial element to the word.
The former claim appears unlikely, however, as to be a juror in Texas, not only does one need to be a U.S. citizen, but also reside in the county where they are serving. It is possible, though, for a former Canadian citizen to become naturalized in the U.S., and then serve on a jury. The Star reports there were no expat Canadians on this particular jury.
There are more concrete examples of using the word "Canadian" in this way. In a story originally published by Canada's National Post looking into the Trent memo, a discussion on a linguistics-related electronic mailing list was cited. In the discussion, one poster cited a waitress friend who said "fellow workers used to use a name for inner-city families that were known to not leave a tip: Canadians. 'Hey, we have a table of Canadians.... They're all yours.'"
In the comments of @cinnamnhoney's post, other people chimed in with their experiences with the word "Canadian."
"This happened to me too but at a water park I was a lifeguarding! I had NO idea," @demileigh1994 said. In a follow up, she added. "The other lifeguards were saying 'yeah I had to jump in after a Canadian.' 'Canadians can't swim.' And I said how do you know they're Canadian".
"Absolutely ridiculous I remember this as a host. As well as "NIMS". N words in my section. Some people don't deserve even basic and common decency," @yode_r wrote.
"I had a coworker tell me this when I worked at Olive Garden "they were Canadian I knew they wouldn't tip" I was appalledwhen I learned what that meant," @subdivisionsunrises said.
Another TikToker shared another word used as a euphemism for Black people.
"Canadians was already well known so at the place I used to work at so they used 'executives'," @beanzaza wrote.