Cranston Fire: Idyllwild, California, Wildfire Spreading, 6,000 Evacuated, Two Firefighters Injured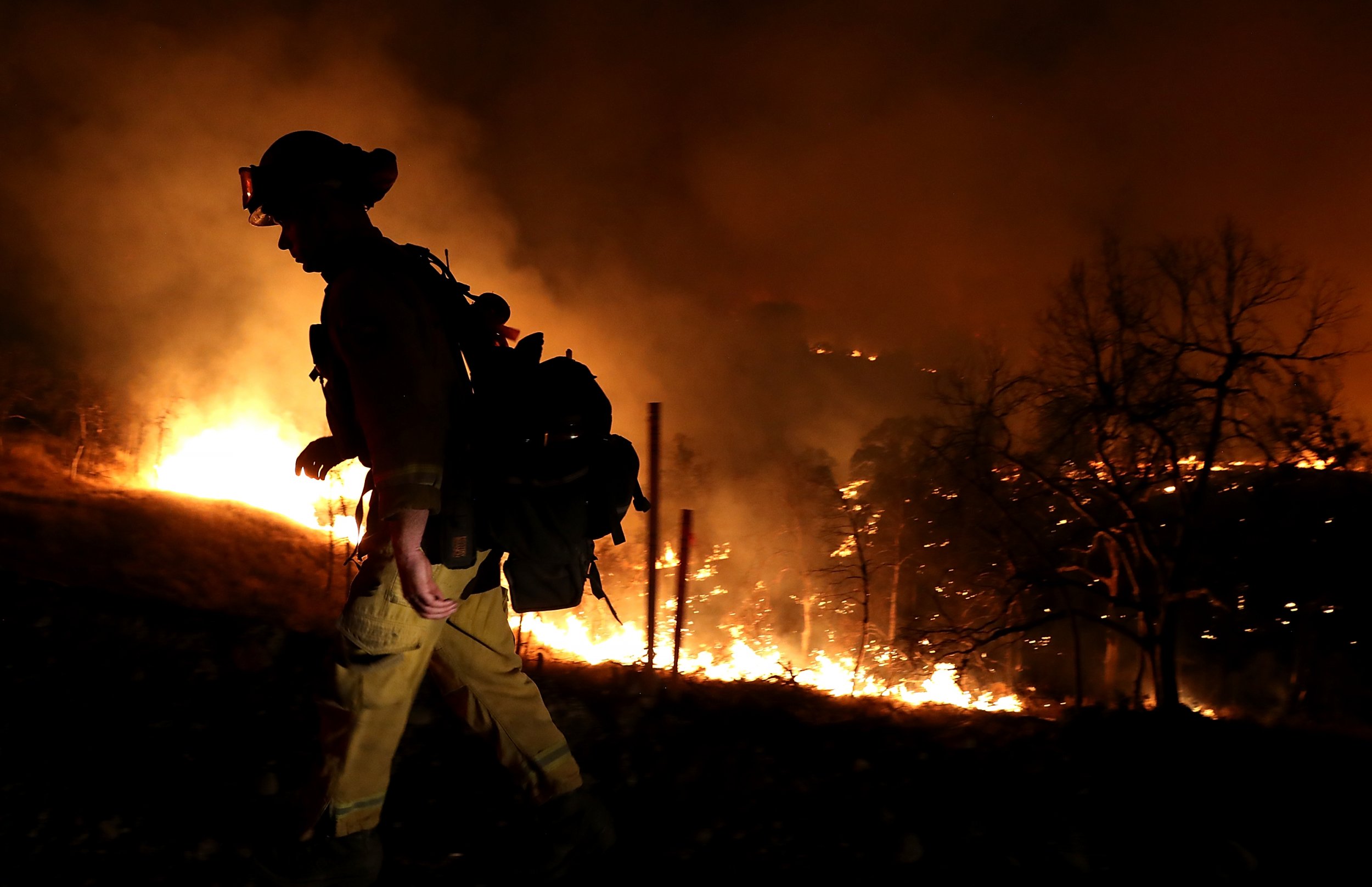 UPDATE: 12:50 p.m. EDT— The Cranston Wildfire spread to 11,500 acres on Friday morning and was only three percent contained, according to a release by the United States Department of Agriculture (USDA). It's unknown when full containment can be expected and personnel was increased to 1393 with the addition of 43 engines and four dozers.
Original Story: The Cranston Wildfire, which began in Idyllwild, California, Wednesday has since spread to 7,500 acres, forcing 6,000 people from their homes and injuring two firefighters.
Since it began, the fire has grown to 300 times its original size. By Friday morning, it was only 5 percent contained, according to the San Bernardino National Forest. Mandatory evacuations began with Idyllwild but have been updated to include:
Apple Canyon Area
Cedar Glen
Camp Scherman Girlscout Camp
Fern Valley
Hurkey Creek Area
Idyllwild
Lake Hemet Area
Mountain Center Community
Mount San Jacinto State Park
Pine Cove
Highway 74 from City of Hemet to Lake Hemet and Highway 243 from Banning to the intersection of Highway 74 remained closed on Friday morning. More than 1,000 people have been assigned to help fight the fire, with equipment including 163 engines, five water tenders, nine helicopters, three aircraft, 12 crews and 10 bulldozers. A total of 4,927 structures are under threat by the fire, according to the United States Department of Agriculture.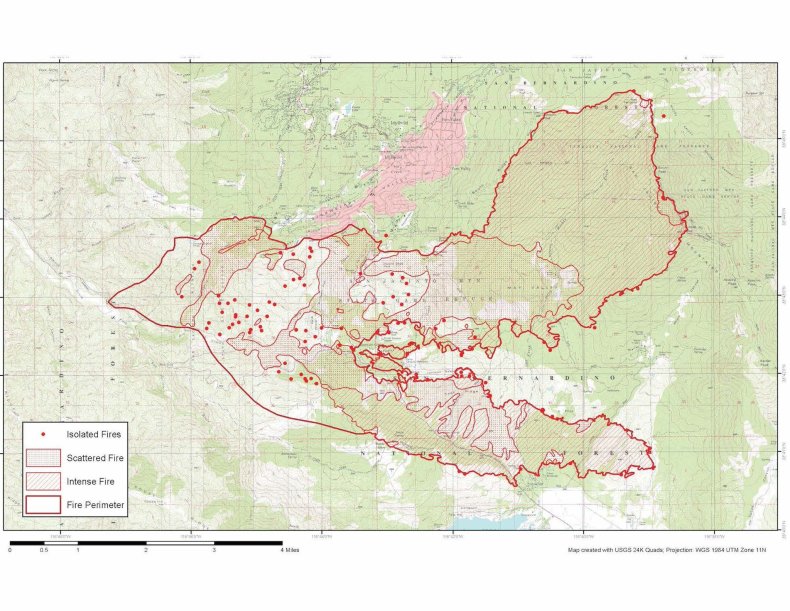 "What first responders did for our little town yesterday, and will no doubt continue to do today, is remarkable," Pine Cove resident Chad Wood tweeted. "Words fail me."
Late Thursday afternoon, La Casita Mexican Restaurant owner Robert Garcia and his staff opened the Idyllwild restaurant to make 250 breakfast burritos for first responders. "We all help out each other. That's one of the things about Idyllwild," Garcia told The Desert Sun.
The Village Market handed out coffee, and the Idyllwild Bake Shop and Brew and Fratello's Ristorante & Pizzeria also made food for first responders working to save the community. Hotels in the area offered discounted rates to people who were displaced by the fire.
Brandon McGlover, 32, from Temecula, California, was arrested on Wednesday and charged with 13 arson-related counts for starting multiple fires, including the Cranston wildfire. Each count is a felony, and the charge of arson to an inhabited structure or inhabited property is punishable by up to eight years in prison.
A crime bulletin containing a description of McGlover was issued, and the Hemet/San Jacinto Valley Gang Task Force arrested hm. He was being held at the Cois Byrd Detention Center in Murrieta on $1 million bail and is due in court on Friday morning.
California Wildfires: Dramatic Photos of the Carr, Cranston and Ferguson Fires
Firefighters are also battling a rapidly spreading blaze at the other end of the state. The Carr fire in Shasta County, which began on Monday, has killed at least one person and destroyed 15 structures.