Is 'Creed 3' Available to Stream? How to Watch Michael B. Jordan's New Film
Michael B. Jordan is back as Adonis "Donnie" Creed, and the boxing champion will face his most challenging opponent yet in the third film of the Rocky spinoff.
The sports drama follows Jordan's Donnie as he comes to terms with the actions of his past, and must do so by facing a person he feels he wronged: Damian "Dame" Anderson (Jonathan Majors).
Dame was Donnie's childhood friend and also a boxing prodigy, but his sports dreams were destroyed when he was sent to prison for 18 years.
Now he is out, Dame will stop at nothing to do so, and Donnie must come out of retirement to fight him.
Is 'Creed 3' Available to Stream?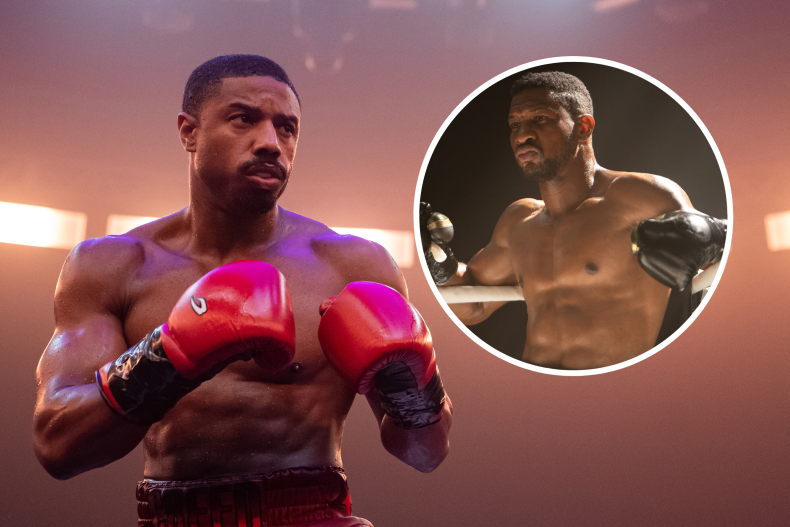 Creed III premiered in theaters on Friday, March 3, and so fans of the franchise may already be wondering when the film will be available to stream.
The film has been given an exclusively theatrical run, which means viewers can only watch it in cinemas at this stage.
Of course, the film will be available to stream eventually but it has not yet been announced when it is going to be released online.
The date that the film will become available to stream depends on its overall performance at the box office. Creed III should have a minimum of a 45-day theatrical window as that's somewhat of an industry standard for big blockbuster, however this can be extended to a 90-day window, or even longer.
Where Will 'Creed 3' Be Streaming?
Creed III is an MGM Studios title which means that it is likely to first come out on Prime Video.
In March 2022, it was announced that Amazon had landed the rights to MGM's back catalog which means that it should also have the streaming rights for the studio's future films, like Creed III.
Amazon has not yet confirmed when the film might be released on Prime Video.
Where to Watch 'Creed' and 'Creed 2'Online
Those hoping to catch up on Creed franchise ahead of watching the third film will be able to do so as both Creed and Creed II are available to stream.
The two films, which see Sylvester Stallone reprise his role as Rocky Balboa opposite Jordan, are available to rent or buy on Prime Video and Apple TV+.
Creed and Creed II can also be streamed on TNT, TBS, and truTV for those who have a cable subscription with the platforms.
Creed III is out in theaters now.