From a Talking Toy to a Shattered Face—Here Are the Creepiest Dolls Across the U.S.
Creepy dolls are a mainstay of the horror genre, from Chucky to Annabelle, not to mention the giant effigy in Squid Game.
Fans of the South Korean Netflix show were shocked to discover the super-sized toy is in fact real. And as we approach Halloween, the National Parks Service decided to share some specimens that could give the towering figure a run for her money.
These four dolls would be a worthy protagonist in any horror film, with some dating back to the 19th century, which is plenty of time for them to become possessed or haunted.
The government organization shared a post to their Instagram page, @nationalparkservice, on Wednesday, which jokingly started off with: "Feeling cute. May move across the room later."
They explained that they had delved through their stock rooms—which clearly isn't limited to flora and fauna—to share the creepiest dolls in their possession.
"It's #SpookySeason and we're featuring some unique dolls found in park collections. Scroll through to learn more," they said.
The first doll doesn't even need to try and be scary, as the site explained she is literally a "Talking Doll."
Alongside a photo of the toy in a blue dress with ringlets, the post said: "First up, over at @thomasedisonnhp, one of Thomas Edison's early inventions was a Talking Doll (1890) that used a miniature phonograph to give the doll a voice. Only on the market for one month, the phonograph proved to be too fragile for children to play.
"Edison subsequently had the device removed to allow for the remaining dolls to be sold. This doll certainly doesn't wander the shelves each night looking for a new voice box."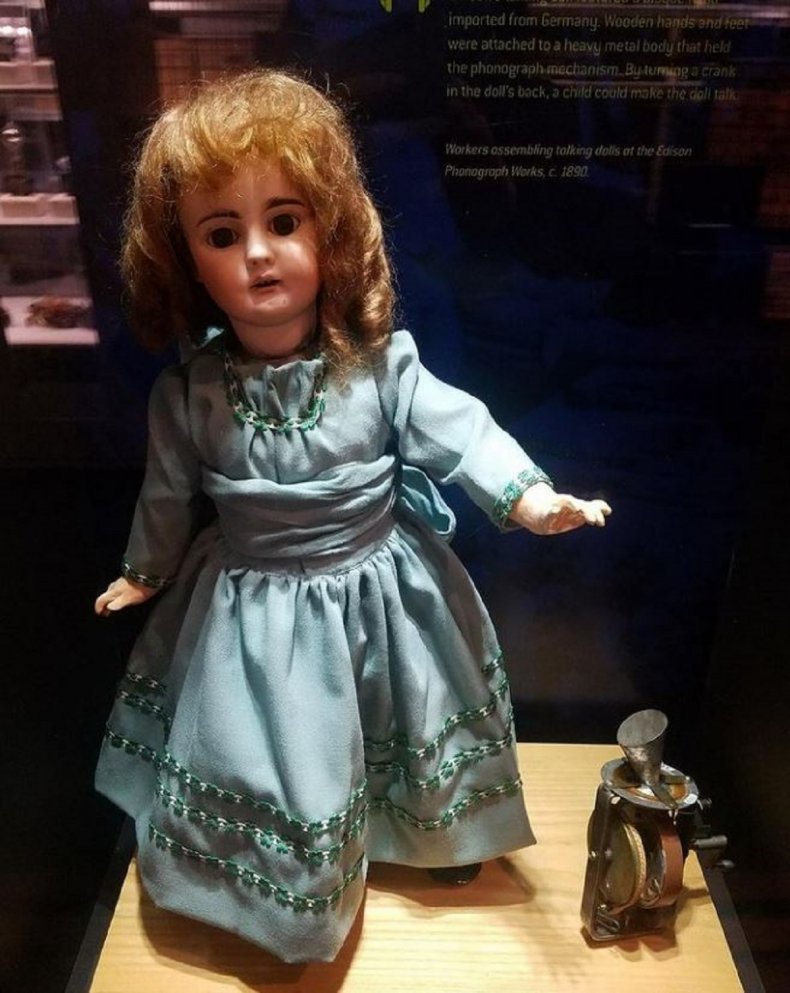 The next photo is even more chilling, as it's merely a snap of a shattered doll head.
Explaining more, they said: "The next feature is a part of a late 19th century bisque porcelain doll head found during excavations at the Narbonne House of @salemmaritimenps. Normally she stares blankly out of a display case in the Narbonne House, but while renovations are being done, it's resting in museum storage. We think?"
The third doll is said to "definitely not" run around at night giggling, as we're glad they confirmed it's not the case. The black-and-white photo, adding to its eeriness, shows an ill-proportioned doll in a frilly frock.
The parks service said: "Also at Salem Maritime is a mid-19th century wax doll that was donated to the Derby House in the 1940s. This photograph was taken shortly after her donation. (Sometimes I frown... but when I do it's because you won't go to sleep.)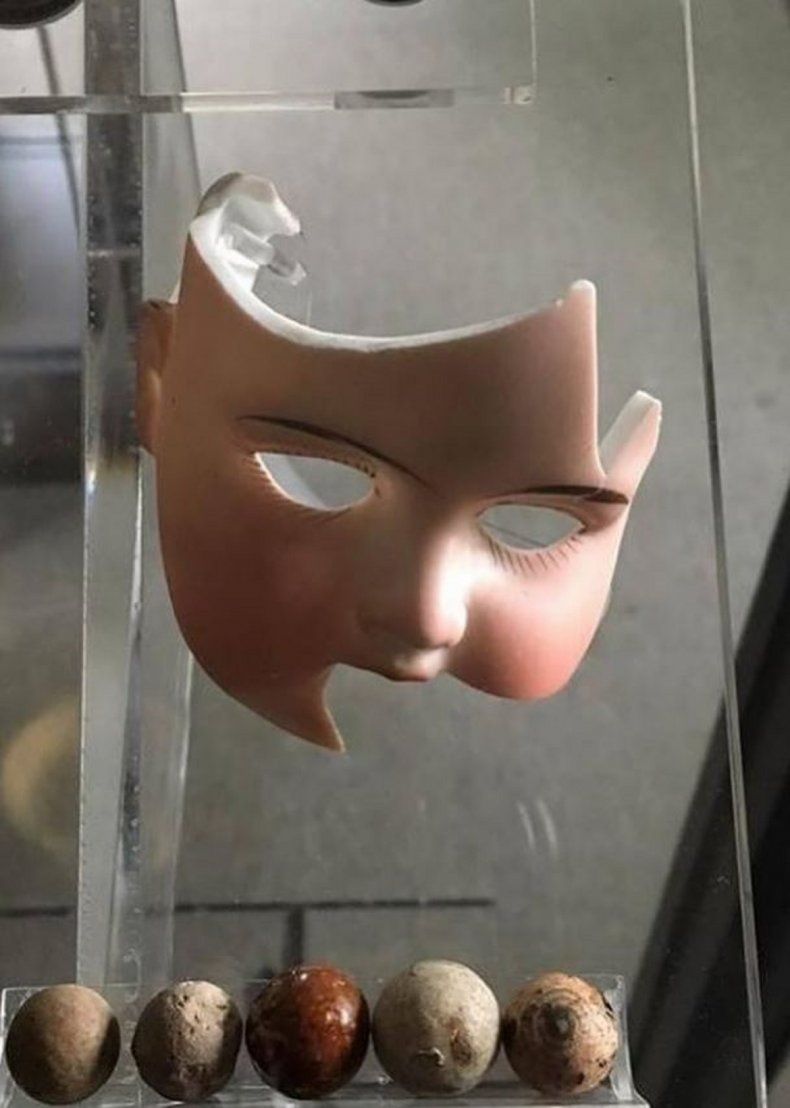 "This doll lives in museum storage, where it definitely does not climb out of the drawer and run around museum storage giggling in the middle of the night."
Lastly it's another doll from our nightmares, which is giving us Babyface vibes from Toy Story. The bald, armless doll is dressed in dirty bloomers, with her eyes long faded away, giving her a dead expression.
"Alaska or bust!" the caption said, adding: "This doll, wearing cloth bloomers, knee-high socks, and beaded leather slippers, was found in the vicinity of 5th street in the historic district of @klondike_alaska_nps in Skagway.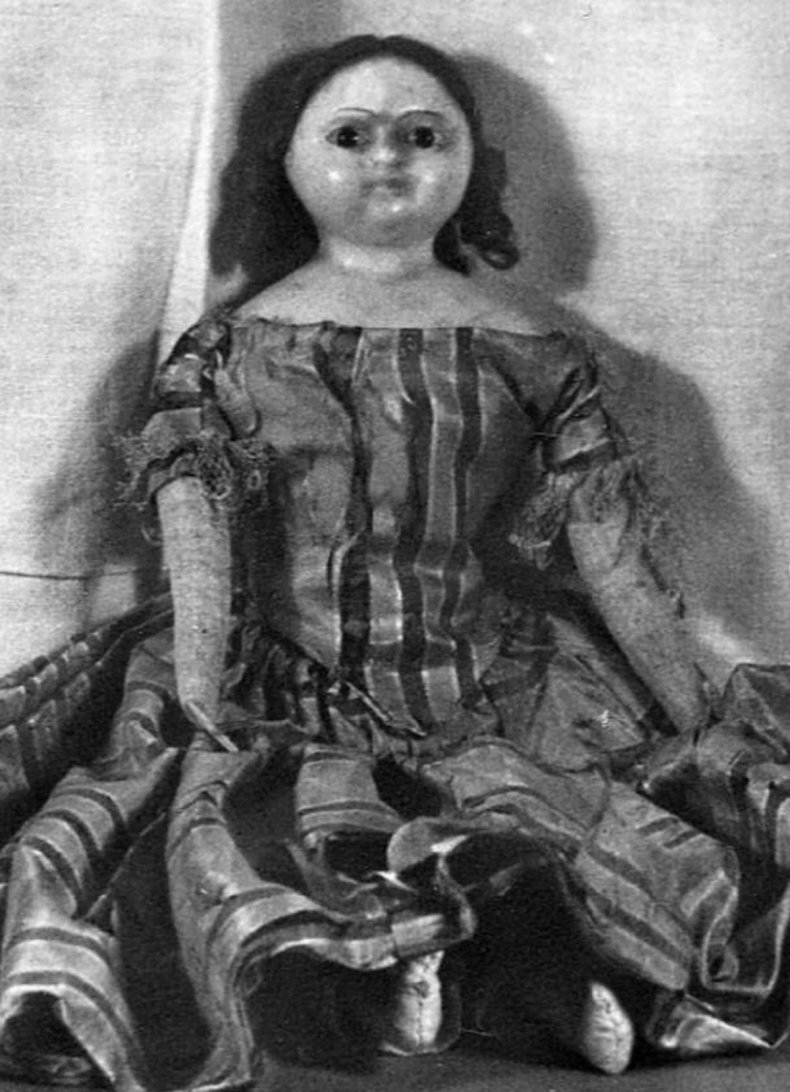 "The doll is looked after by museum technicians and cradled in a climate-controlled room to safeguard it and prevent any further damage (to the public). Protecting artifacts like this, creepy or cool, is a means to help preserve the story of our past."
Commenting on the post, which racked up 67,000 likes, Anatcha_bebe wrote: "NPS out here posting this at 10pm trying to give us nightmares... like seriously, I'm already afraid of getting mauled by a bear, no more fear needed."
Nataliemhackney asked: "Where is the holy water? Now I will wake up thinking of this."
Dillpickle_85 joked: "Yep. Those are terrifying. Shouldn't have checked Insta before bed."
"Not gonna lie, that last doll is a whole mood," Kerryjeyschune added.