'Haunted' 1836 House Which Inspired 'The Conjuring' Up for Sale
The 1836 house which inspired The Conjuring is up for sale, if you're brave enough to move into the "haunted" house.
The three-bed, one-and-a-half bath home in Rhode Island has a long and frightening past, with strange goings-on in the 14-room renovated farmhouse depicted in the 2013 horror film.
The 19th-century house sits on eight acres, and boasts 3,000 square feet of space, and comes with a brick fireplace and an outhouse.
It's on sale for a cool $1.2 million and is being marketed by The Blackstone Team of Mott & Chace Sotheby's International Realty.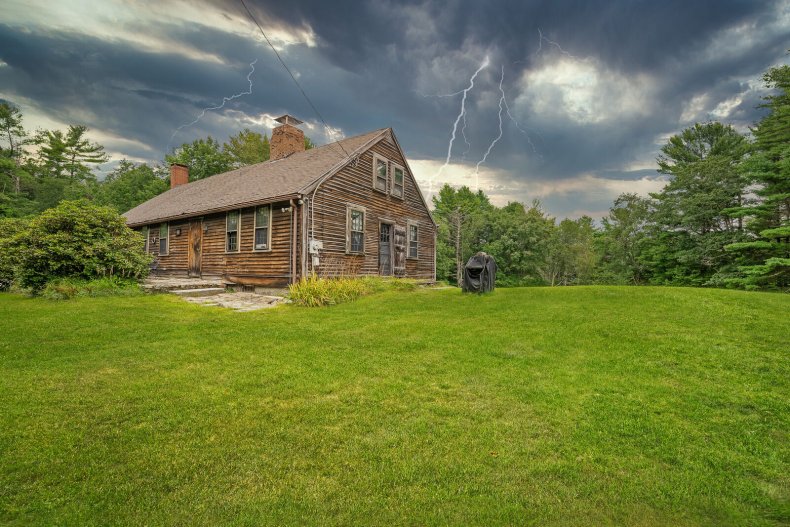 But they warned: "Legend has it, the home is haunted by the presence of Bathsheba Sherman, who lived in the house in the 1800s. To this day, countless happenings have been reported. The chilling stories, incidents, and recollections of residents and visitors of the property have been told in dozens of media productions including books, movies, and television shows.⁠
"The critically acclaimed original movie was based on accounts taken from inhabitants of this fourteen-room farmhouse. Many qualified paranormal researchers have been invited into the home—most famously Ed and Lorraine Warren, who founded the oldest ghost hunting team in New England. In the 1970s, the Warrens were hired to rid the home of its evil. They have confirmed that the events depicted in "The Conjuring" franchise did transpire."
The first film in the Conjuring trilogy, released in 2013, starred Vera Farmiga as Lorraine and Patrick Wilson as Warren. It tells the story of the couple helping the Perron family, who are being tormented by a malevolent presence in their farmhouse.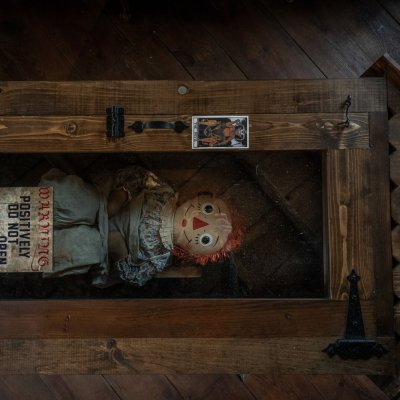 Two further films followed, The Conjuring 2, released in 2018, while the third installment, The Conjuring: The Devil Made Me Do It, is due to be screened later this year.
Judy Chace, Broker/Co-Owner of Mott & Chace Sotheby's International Realty, said: "The "Conjuring" estate is an intriguing offering in northern Rhode Island. We are happy that The Blackstone Team has listed this property with such noteworthy historical significance."
The home, located at 1677 Round Top Road, is described as "one of the most well-known haunted houses in the United States."
The listing adds: "The current caretakers have reported countless happenings in the house." Although they added they've "turned overnight guest bookings and group events on the property into a steady successful business."
Ray Mott, Broker/Co-Owner of Mott & Chace Sotheby's International Realty, said: "1677 Round Top Road is a property with such a fascinating background, and we are pleased to have listed this interesting home."
While Ben Gugliemi, Sales Associate of The Blackstone Team added: "We are thrilled to be selected to represent this historic one-of-a-kind property."