'Crickets': Kyle Rittenhouse Unhappy That Joe Biden Didn't Return His Calls
Kyle Rittenhouse is complaining that President Joe Biden ignored his request to meet after the teenager says he was unfairly linked to white supremacists during the 2020 presidential election.
Rittenhouse, who was cleared of murder charges after killing two protesters at a Wisconsin Black Lives Matter protest, lambasted Biden on a podcast episode of The Jenna Ellis Show published Tuesday. The criticism from Rittenhouse, 19, is part of his ongoing effort to settle grievances he experienced as his trial became a political flashpoint.
A jury last November determined that Rittenhouse had acted in self-defense when he fatally shot two protesters in Kenosha, Wisconsin, during the wave of racial justice demonstrations that swept the country in the summer 2020.
Rittenhouse quickly became a divisive figure. An image of Rittenhouse holding a rifle was included in a Biden campaign video attacking Trump for not disavowing white supremacists.
Jenna Ellis, a legal advisor for former President Donald Trump, asked Rittenhouse what he would like people to know about his story.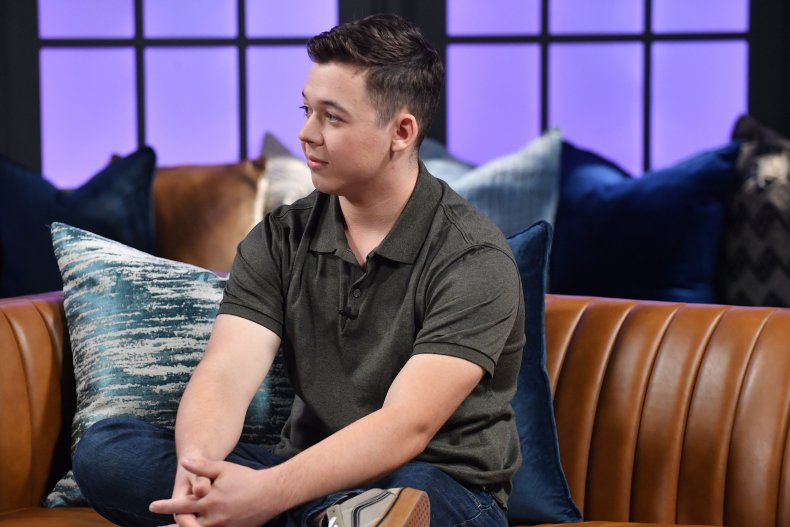 "I was attacked," said Rittenhouse. "I was 17 years old. I was attacked and had to defend myself. I'm not a racist. I'm not a white supremacist. I'm not a domestic terrorist. I'm not a murderer, and anybody who wants to sit down and have a conversation, I'm more than open."
However, Rittenhouse's willingness to talk hasn't always been mutual. He said he's reached out to Biden several times.
"Crickets; nothing," said Rittenhouse describing the lack of response from the nation's top elected official. "He still hasn't replied. So it just shows how much of a man he is to not sit down and talk."
Following the verdict, Biden spokeswoman Jen Psaki said the president stood by his earlier remarks and refused to apologize to Rittenhouse.
Rittenhouse has been celebrated by conservative politicians and commentators who have lionized him for taking a stand against the disorder that accompanied the 2020 protests. After being acquitted, Rittenhouse met with Trump at the then-president's Mar-a-Lago Florida resort, with photos of the two widely shared online.
Speaking on Ellis' show, Rittenhouse described the meeting as "phenomenal" and mentioned some advice Trump shared.
"He told me that he understands what it feels like to have a lot of people not like you, and then just stay truthful to yourself and be yourself," said Rittenhouse. "Who cares what other people think?"
Following his trial, Rittenhouse launched the Media Accountability Project. The initiative is intended to bring legal action against politicians, news outlets, celebrities and others Rittenhouse says unfairly tarnished him. However, legal experts have said Rittenhouse will have a difficult time in court.
Newsweek has reached out to the White House for comment.