'Criminal Minds' Season 15: Will Emily Prentiss Break up With Andrew Mendoza or Leave the Team?
Criminal Minds Season 15 may have teased how Emily Prentiss' (Paget Brewster) story will end on the CBS show. In the Episode 6/7 double bill on February 5, the agent debated staying with the BAU or moving to Denver with Andrew Mendoza (Stephen Bishop) and staying in her current job. The next episode's synopsis suggests that she will be making her decision very soon.
Will Prentiss and Mendoza break up?
In Criminal Minds Season 15, Episode 6 and 7, titled "Date Night" and "Rusty," we saw Prentiss avoiding Mendoza's calls, and ignoring the flowers he had sent her. In other scenes, we also learned that she had canceled a weekend with him in Denver, where he was running the field office and where she was due to meet his daughter, suggesting that things were rocky between them.
However, later in the double bill, Rossi (Joe Mantegna) managed to find out exactly why Prentiss was out-of-sorts. She told her boss that three months ago, Mendoza had asked her to move to Colorado with him, but she could not make her mind up about what she wanted to do.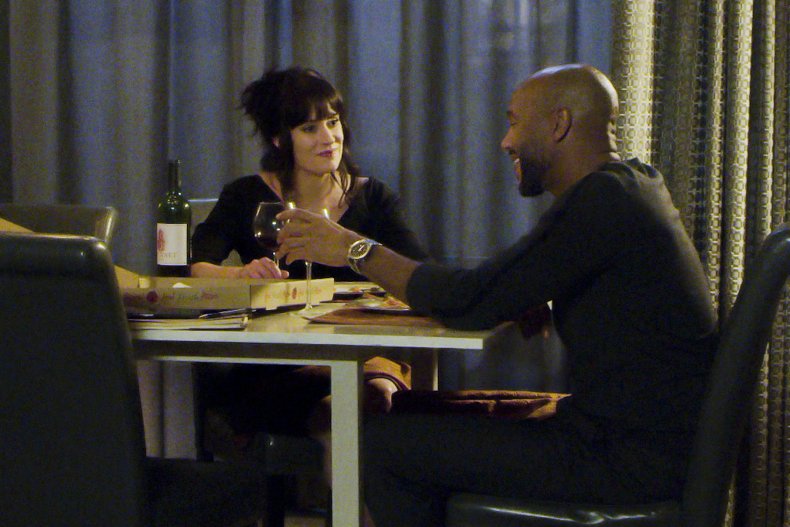 Eventually, she did meet Mendoza's daughter, and the two had a heart-to-heart So for now, things are fine in this long-distance relationship. However, the synopsis for the next episode, the final one before the two-part finale, suggests she will have to decide on her future soon.
The CBS synopsis for Criminal Minds Season 15, Episode 8, titled "Family Tree," reads: "Prentiss and J.J. are faced with important decisions to make about their futures as the BAU travels to Beaumont, Texas to investigate a series of murdered businessmen."
Usually in these procedurals, the possibility of someone leaving is generally used as a plot device to get fans to reinvest in their favorite characters, as well as get a few headlines along the way⁠—barely an episode goes by on Criminal Minds' fellow CBS show NCIS, for example, without them hinting that someone or other will be going soon. However, with Criminal Minds coming to an end, they could easily have Prentiss going, giving her character a neat romantic ending on the show. It would also give CBS the option of a Prentiss and Mendoza Denver spin-off, which could allow them to extend the world of their popular show for a little longer.
However, Brewster teased in a Boston Globe interview that Prentiss may choose her work over her love life. She said: "I don't think everyone is happy with endings all the time. People can become really critical of it, and I hope that doesn't happen. I hope that people who watch the show are satisfied and feel like they know their team still exists. It's an ending, but it's not an ending."
Criminal Minds Season 15 airs on Wednesdays at 9 p.m. ET / 8 p.m. CT on CBS.