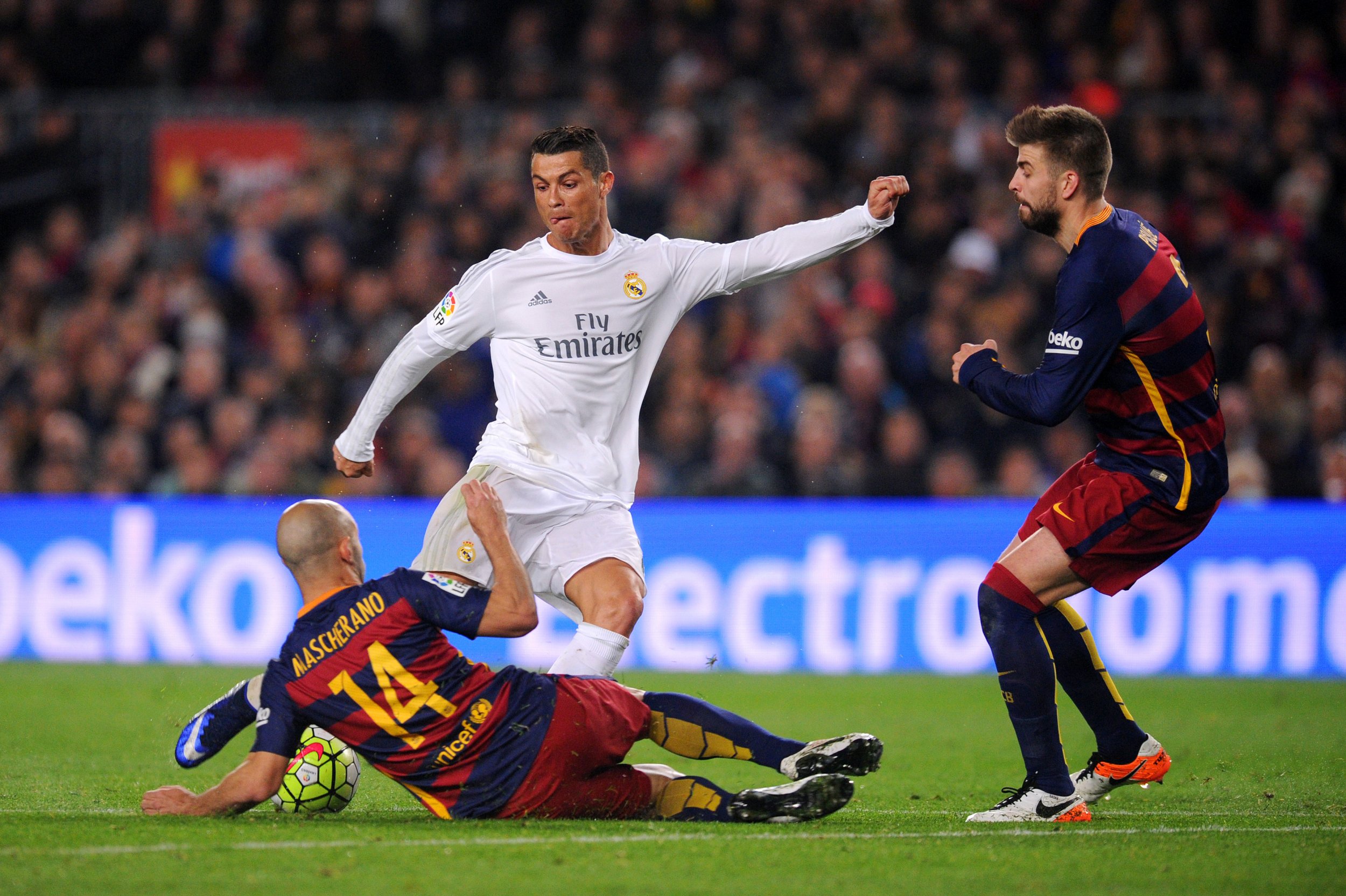 Watching her superstar brother score the winning goal in El Clasico, one of world football's biggest games, was not enough for Katia Aveiro.
The sister of Cristiano Ronaldo jibed Barcelona defender Gerard Pique on Twitter at the weekend, after the Spain defender was unable to keep out Ronaldo's 85th-minute goal that ended a 39-game unbeaten run for the Catalans.
In a tweet since deleted, Aveiro, a singer who revealed her desire last year to perform for Portugal at the Eurovision Song Contest, said: "Me pregunto si hoy @3gerardpique hará #periscope ¿Contigo empezó todo no? #QuienSabe."
That translates as, "I wonder if Gerard Pique will Periscope today? With you it all started, no? #WhoKnows."
Pique, whose poor relations with Real Madrid's Spain defender Alvaro Arbeloa have been criticized by national team coach Vicente Del Bosque, is both a frequent Periscope user and a historic taunter of Real Madrid.
In an infamous tweet from December 2015, Pique, the husband of pop star Shakira, mocked Madrid's expulsion from the Copa Del Rey, the Spanish equivalent of the FA Cup, with a series of emojis.
Madrid and Ronaldo had the last laugh on Saturday, though, with a 2-1 victory that keeps the club just about in touch in the La Liga title race, seven points behind Barcelona.
About the writer
Sportswriter at Newsweek.