Euro 2016: Iceland Blasts 'Sore Loser' Cristiano Ronaldo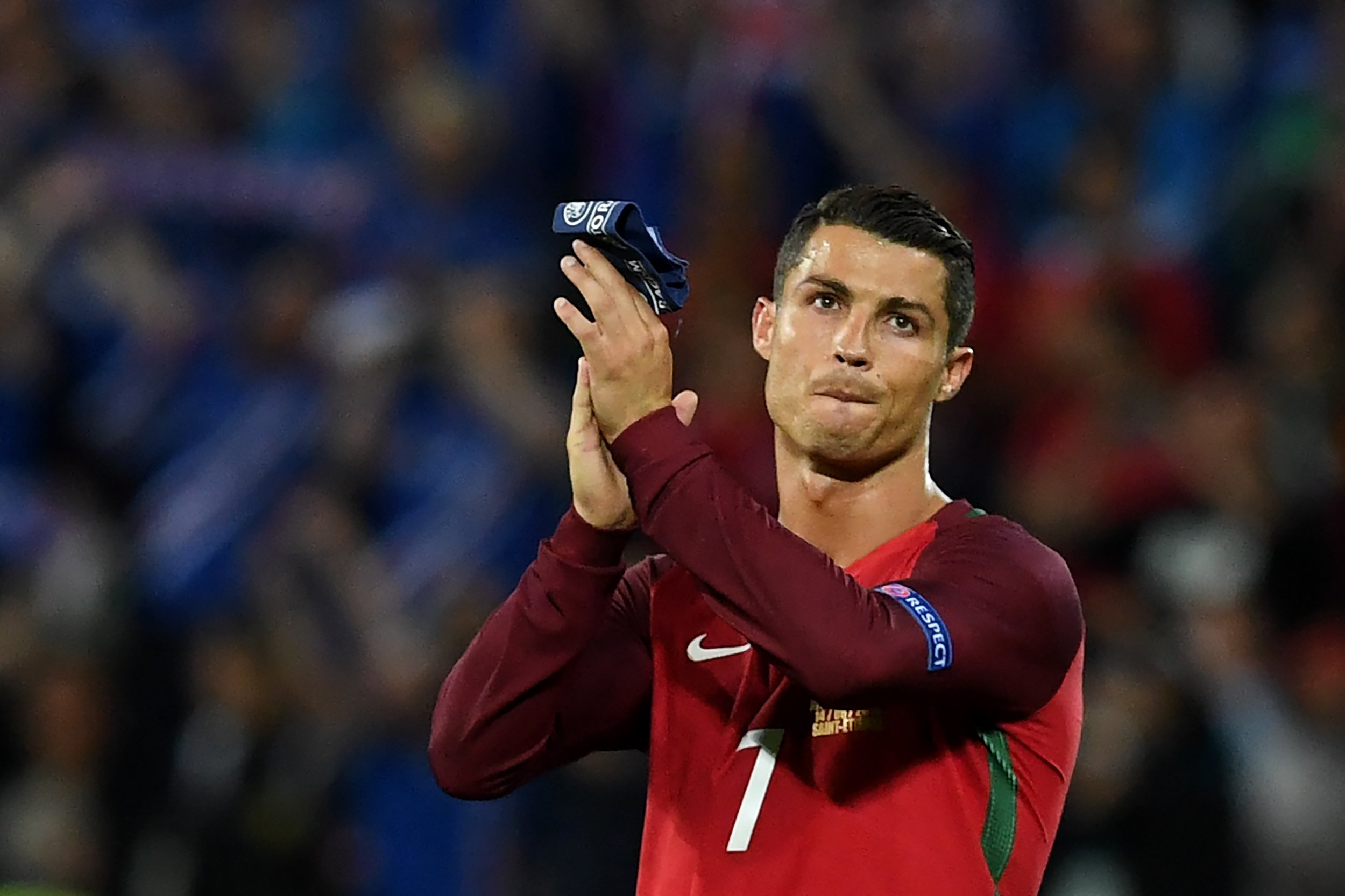 Cristiano Ronaldo's war of words with Iceland reached new heights Wednesday as players from Euro 2016's smallest nation bit back at the Portugal star.
Ronaldo had suggested, in the aftermath of Portugal's 1-1 draw in Saint-Etienne Tuesday evening, that Iceland was a "small team" that had been "lucky" to gain a point from their first game at UEFA Euro 2016.
The lunchtime after the night before, he received the backlash from an Iceland team seemingly unafraid of the star on the pitch and even less cowed by him off it.
"He's a fantastic footballer but he's not a gracious human being," Kari Arnason, the Iceland midfielder, said. "The thing is we almost stole the win so him saying we weren't going for the win contradicts that. We got a draw and could have stolen it.
"Obviously, we're not going to create as much chances as a fantastic team like Portugal, but his comments are the reason why Messi is always going to be one step ahead of him. You wouldn't expect Messi to say that. It shows we got under his skin. It was lovely to hear that."
Arnason wasn't quite finished there, either.
"It makes it even sweeter when he's a sore loser like that," he continued. "He can say whatever he wants. He didn't really get a chance. He got one and he couldn't put it away. What can I say? Sore loser. Tough shit. What does he expect—for us to play like Barcelona against him? He fannies about and dives around."
That is, in modern parlance, what one might call a "burn."