Cristiano Ronaldo: What Has Gone Wrong At Euro 2016?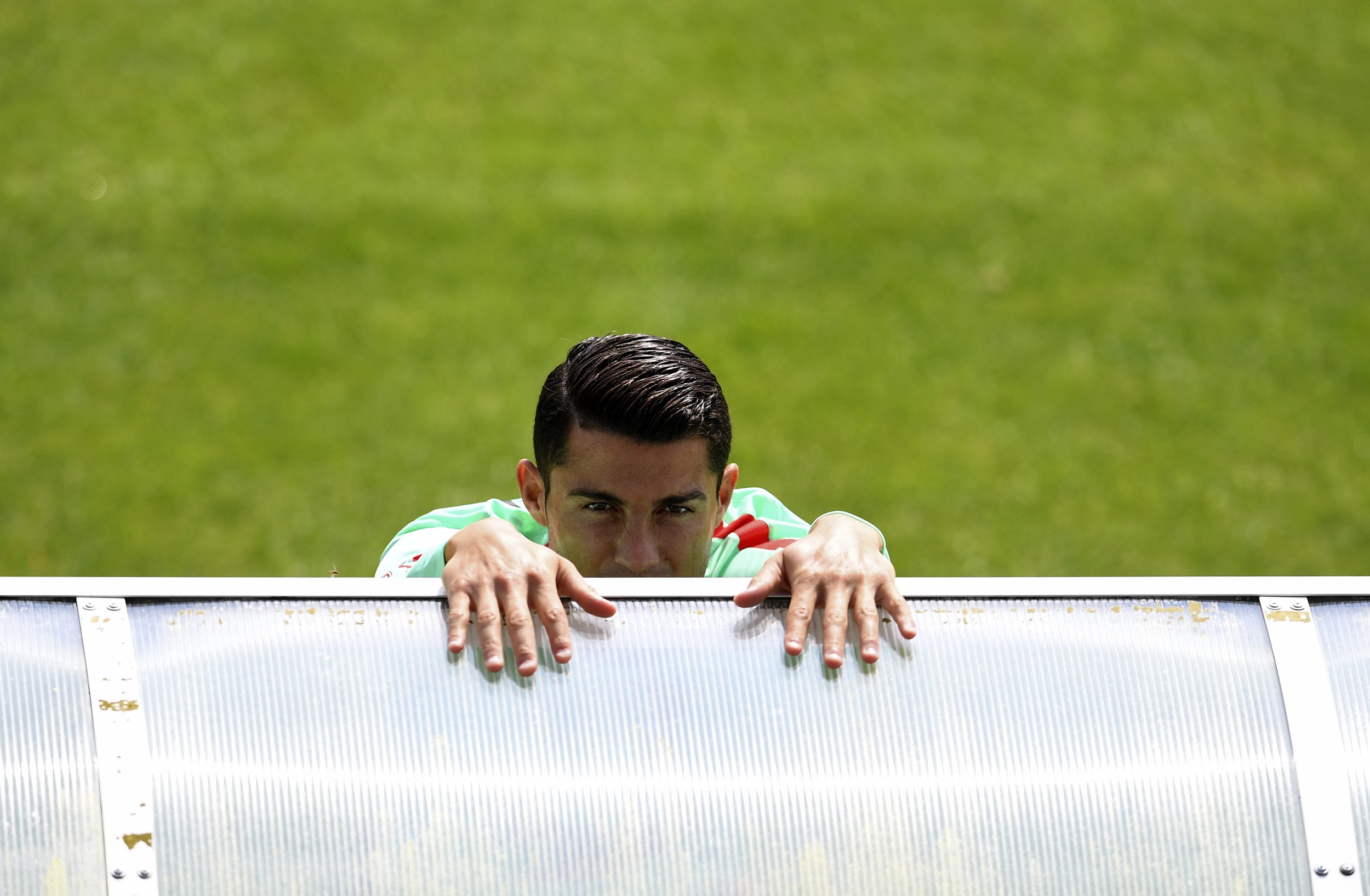 The run-up was the same as ever, the stutter, the cocksure certainty.
The result—a penalty fluffed against the right-hand post of the Austrian goal—was anything but vintage Cristiano Ronaldo.
The miss seemed to encapsulate Ronaldo's tournament so far, though there have only been two games. An overabundance of effort, flicks and tricks, with absolutely nothing to show for the perspiration.
Even after the dreadfully shanked penalty—had Ronaldo simply rolled the ball in, a goal was certain, because Austria goalkeeper Robert Almer had long since dived the wrong way—there was another chance to make amends.
A cross from the right-hand side of the Parc des Princes pitch found Ronaldo leaping, back arched in that typical manner like a salmon in the throes of ecstasy.
The ball nestled in the corner of Almer's goal, a perfect flick off the famous shiny pate. Redemption? More like offside, game over, Portugal's chances of Euro 2016 progression dancing on a tightrope.
Time was when Ronaldo would have carried Portugal to victory—58 goals in 128 international appearances say so.
Age has not worn him down, as it does many, rather transformed him into a penalty-box automaton. No more the fizzing wing play of his Manchester United years; now Ronaldo waits in and around the box to finish off others' creative work.
At Real Madrid, that remains a viable, highly effective plan, with Gareth Bale and Karim Benzema to either side.
With Portugal, he has Luis Nani and Ricardo Quaresma, two stooges of moderate talent supplying him with buckshot in place of cannonballs.
Ronaldo for Portugal is a chimera, a preening shadow of the player the country demands him to be. The missed penalty was shocking, in its way, but not surprising. Ronaldo has had to carry Portugal on his back for too long. Now that back is starting to creak, it is no wonder club and player are beginning to struggle.