Sir Alex Ferguson: Cristiano Ronaldo Had a 'Beautiful Body' At Manchester United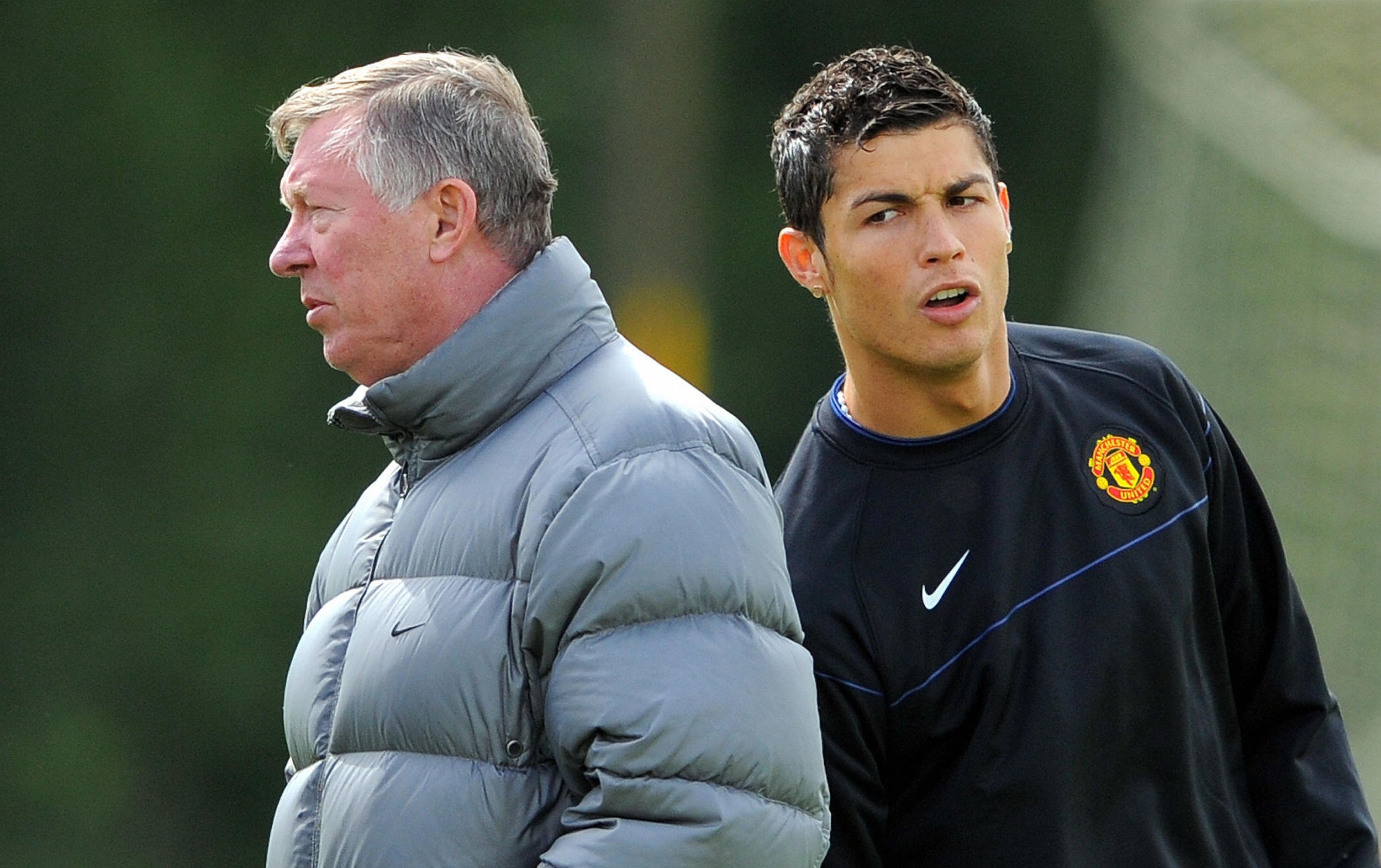 Sir Alex Ferguson worked with several of football's finest attacking talents during his 27 years at Manchester United, but even among them, Cristiano Ronaldo stands out—and not just for his talents with a football.
The Scot, in Dublin to appear as a guest at "An Evening with Rory McIlroy", offered some revealing insights into Ronaldo's extraordinary playing ability, and his equally impressive self-admiration.
"He had that lovely vanity," Ferguson said of the 31-year-old. "You know, some people have got a vanity that you don't enjoy. But he had that nice vanity. And he used to stand in front of the mirror with that beautiful body of his. And the players were throwing jockstraps and boots at him.
"And he's going 'You're jealous, you're jealous!'"
Of course, Ronaldo's body is not just for show—Ferguson admired his colt so much because the conditioning made him the player he was.
"It's interesting to me that we hear so much about two players these days: Ronaldo and Messi," Ferguson said. 'Now don't get me wrong, Messi is a fantastic player, it's like he's wearing slippers when he controls the ball. But here, for me, is the difference. Messi is a Barcelona player.
"But Ronaldo could play for Stockport County and score a hat-trick. He has everything. He can shoot with both feet, head the ball, he's as brave as a lion, and here's something else people overlook. During my time at Manchester United I was lucky enough to have a lot of people who put in countless extra hours to get better. Gary Neville turned himself from an average footballer into a wonderful one because of his work ethic, as did David Beckham. But Ronaldo used to completely exhaust himself, and still does. He just wanted to be the best in the world."
In a season uniquely memorable in the history of English football, Ronaldo struck 42 goals in all competitions in 2008-09, on his way to becoming the world's best player.
It took the 31-year-old until 2013, though, to win his first Ballon d'Or as the world's best player ahead of Messi, four years after he moved from United to Real Madrid for a world record fee of around £80 million ($115.5 million).