Critical Minerals Emerge as the Battlefield of Great Power Competition | Opinion
The Biden administration is wasting no time escalating relations with America's two greatest global adversaries: the People's Republic of China and the Russian Federation. In his first 60 days, President Biden has levied sanctions against Chinese and Russian officials for their mistreatment of various political opposition groups—from Hong Kong to Xinjiang to Tibet, and to poisoning and then jailing outspoken Kremlin critic Alexei Navalny.
As a result, relations with each may be nearing a post-Cold War nadir. Moscow pulled its ambassador last week in outrage over Biden's "Putin is a killer" remark, while top-level bilateral talks between Chinese and American officials in Alaska backfired following Secretary of State Antony Blinken's public lambasting of Beijing on everything from human rights abuses to its disregard of the rules-based international order.
As opportunities for cooperation shrink, the risk of confrontation escalates. This New Cold War dynamic is driving policymakers and defense experts on all sides to sharpen their military, economic and energy security policies vis-à-vis their global rivals.
Critical minerals and their supply chains are the foundations of every country's national security: without these precious elements, modern society would cease to function. According to the Department of the Interior, critical minerals, which include highly prized rare earth elements (REEs), constitute any of 35 elements defined as vital and the absence of which would have significant consequences for our economy or our national security.
Indeed, REEs and other critical minerals are vital for the defense industry, which uses them in guided missiles, sonar, munitions, hypersonic weapons and radiation-hardened electronics. REEs are also important for consumer electronics, where they are found in speakers, screens and computer hardware. In terms of renewable energy technology, REEs are key ingredients in wind turbines, photovoltaics and electric vehicle motors. Lithium and cobalt—not technically rare earths but "critical minerals" nonetheless—are absolutely essential for the production of batteries that power the global transition away from hydrocarbons toward clean energy.
But the United States faces a significant strategic challenge when it comes to securing supplies of these critical minerals, thus endangering our national security.
China claims 90 percent of rare earth supplies and an even higher percentage of the refining capacity—meaning that U.S. producers rely on China for the downstream portion of their own supply chains. Some 80 percent of America's REE imports come directly from China, with portions of the remainder indirectly sourced from China through other countries. The manufacturing of solar photovoltaics and battery cells is completely dominated by China. China has also demonstrated its willingness to use this dominance as an economic cudgel, halting rare earth exports to Japan after a 2010 row in the East China Sea.
Russia, for its part, sits atop 10 percent of rare earth deposits (compared to China's 40 percent), but since the Cold War has thus far failed to revitalize its mining industry. Despite this, Moscow has made public its intent to return to this space, declaring plans to invest some $1.5 billion in rare earth minerals in a bid to become the biggest REE producer after China by 2030. The United States relies on Russia for a number its critical and rare earth elements, including titanium, palladium and tungsten.
The United States was once a global leader in the production of critical minerals, but increasingly stringent environmental regulations coupled with offshoring to lower-cost producers (particularly in Mexico and Canada) led to the atrophy of domestic mining and refining capacity. The crown jewel of America's critical mineral supplies—California's Mountain Pass mine—closed after bankruptcy in 2014 thanks in no small part to China's unbeatably low production costs. Despite that mine's recent reopening, the U.S. is still 50- to 100-percent dependent on imports for 28 of the 35 minerals on the critical minerals list.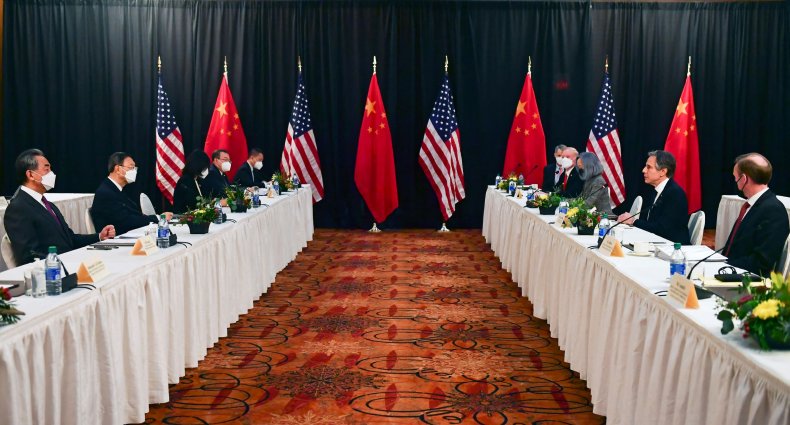 America's dangerous over-reliance on foreign suppliers for its raw and refined critical minerals helped lead to Executive Order 13817 of December 20, 2017, A Federal Strategy To Ensure Secure and Reliable Supplies of Critical Minerals. This order, under former President Donald Trump, rightly identified the strategic vulnerability of U.S. supply chains and set in motion a number of initiatives to increase supply chain security. President Joe Biden has continued his predecessor's policies on this matter, signing into effect his own executive order on supply chains vital to U.S. economic and other security interests.
But executive orders alone are not sufficient. The Biden administration—if it hopes to maintain a strong position in the new era or great power competition—must take concrete steps to guarantee affordable and reliable access to critical minerals for the United States.
These steps should include the creation of a Critical Mineral Strategic Reserve similar to the Strategic Petroleum Reserve, the repatriation of critical mineral production and refining—through increased government financial support for developing new production technologies, reduction of red tape for licenses and promotion of public-private cooperation on strategic upstream and downstream production.
Washington should pursue diversification of supplies, partnering with well-endowed allies such as Australia, Canada, South Korea and Mexico. African deposits should also be developed, and American interests there guarded with all relevant tools.
Government labs and research universities should be contracted to conduct R&D that allows our industries to move away from these critical minerals—or at least to increase our efficiencies in recycling them.
Secretary of State Blinken said that the U.S. relationship with China "will be competitive where it should be, collaborative where it can be and adversarial where it must be." This is a commendable approach to the future of America's great power relationships. Until the United States addresses its critical mineral vulnerability, however, it will remain at a significant strategic disadvantage in its dealings with its most formidable geopolitical rivals.
The battle for critical minerals is not one the United States can afford to lose.
Ariel Cohen, Ph.D., is a senior fellow (non-resident) at The Atlantic Council and director of the Program on Energy, Growth and Security at the International Tax and Investment Center (iticnet.org). James C. Grant is research fellow at the International Tax and Investment Center.
The views expressed in this article are the writers' own.