Florida has become the latest U.S. state to ban the teaching of critical race theory, which examines the ways race and racism intersect with politics, culture and the law.
The Florida State Board of Education unanimously approved an amendment to its rules on Thursday, after hours of debate and public comment.
The amendment instructs public school staff to teach topics around race "efficiently and faithfully," using materials that meet "the highest standards of professionalism and historical accuracy."
It bans the teaching of critical race theory, which the legislation describes as "the theory that racism is not merely the product of prejudice, but that racism is embedded in American society and its legal systems in order to uphold the supremacy of white persons."
The new rule also forbids the use of the 1619 Project, a classroom program inspired by a New York Times initiative focusing on slavery and African American history.
Speaking ahead of the education board meeting, Governor Ron DeSantis said critical race theory would teach children that "the country is rotten and that our institutions are illegitimate."
"That is not worth any taxpayer dollars," the Republican governor added, describing the theory as "toxic."
The Florida rule also requires schools to provide instruction on the Declaration of Independence and the Holocaust.
Critical race theory has gained prominence in recent months, amid the national debate about race in America that has followed several high-profile deaths of Black people in police custody. CRT "maps the nature and workings of 'institutional racism,'" according to Kendall Thomas, co-editor of Critical Race Theory: The Key Writings That Formed the Movement.
Many Republican lawmakers have been pushing to have the theory banned from school curriculums.
The other states that have banned the theory
Arkansas
On May 3, Governor Asa Hutchinson of Arkansas allowed a bill targeting critical race theory to become law without his signature. Although the Republican refused to sign the legislation, he did not veto it either, the Associated Press reported.
The law bars state agencies from teaching "divisive concepts" during racial and cultural sensitivity training, including teaching that America is an inherently racist nation.
Idaho
Idaho has prohibited schools and universities from teaching that "any sex, race, ethnicity, religion, color, or national origin is inherently superior or inferior," an idea that the state legislation says is found in critical race theory.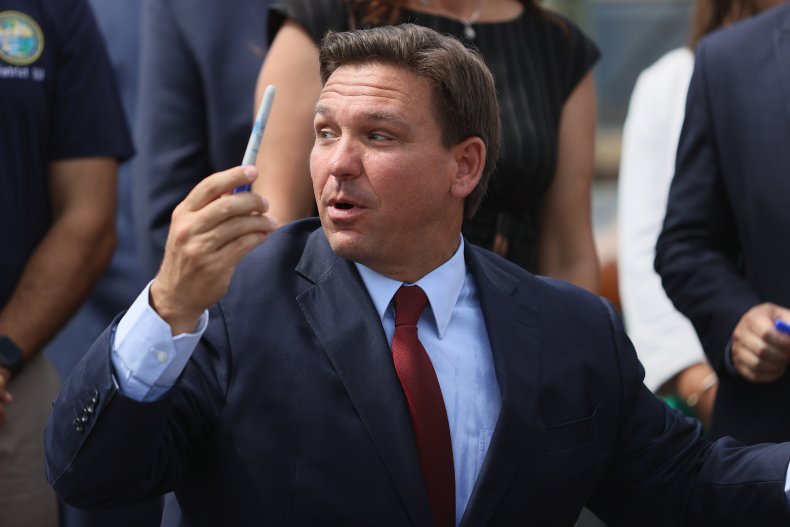 Oklahoma
Governor Kevin Stitt, a Republican, signed H.B. 1775 in May. The law bans Oklahoma educators from promoting the idea that "an individual, by virtue of his or her race or sex, is inherently racist, sexist or oppressive, whether consciously or unconsciously." It also prohibits teachers from instructing students that "an individual, by virtue of his or her race or sex, bears responsibility for actions committed in the past by other members of the same race or sex," and from making students feel "guilt" or "anguish" on "account of his or her race or sex."
Other states debating whether to ban CRT
Lawmakers in Michigan, Tennessee, Texas, Georgia, North Carolina, South Carolina, Ohio, South Dakota, Arizona, Kentucky, Utah and New Hampshire are also debating bans on critical race theory. The Arizona Senate failed to pass SB 1532 on May 27 when two Republicans voted against it, but the measure could return for another vote.
Iowa, Louisiana, Maine, Missouri, Pennsylvania, Rhode Island, Wisconsin and West Virginia are considering legislation to prohibit the teaching of "divisive concepts."