Critics Mock Supreme Court Packing as 'Infrastructure' While Democrats Release Plan
Congressional Democrats released legislation to expand the number of Supreme Court seats from nine to 13 on Thursday, but lawmakers are taking heat for calling the move "infrastructure."
On Wednesday, Democratic Representative Mondaire Jones, a co-sponsor of the bill, tweeted: "Supreme Court expansion is infrastructure."
But critics pushed back on Jones' remarks, suggesting that Democrats are trying to pass off their bills as infrastructure legislation.
"Dictatorship of the proletariat is infrastructure," conservative political pundit Ramesh Ponnuru replied to Jones' tweet.
"Packing the court is infrastructure. Defund the police is infrastructure. Critical race theory is infrastructure. Open borders is infrastructure. Weakening the 1st amendment is infrastructure. Weakening the 2nd amendment is infrastructure. @TheDemocrats: infrastructure," Concordia University professor Gad Saad tweeted.
Republican Senator Marsha Blackburn also commented on Jones' tweet, writing on the microblogging platform: "House Democrats are now packing the Supreme Court in the name of infrastructure. You can't make this up."
Jones had initially replied to a tweet from Republican Representative Jim Jordan before writing his own tweet.
"Does expanding the Supreme Court count as infrastructure too?" Jordan asked on Twitter.
Jones responded: "Yes," with a heart emoji.
The Judiciary Act of 2021 was unveiled in both chambers of Congress Thursday by Jones, House Judiciary Chairman Jerry Nadler, Senator Ed Markey, and Representative Hank Johnson.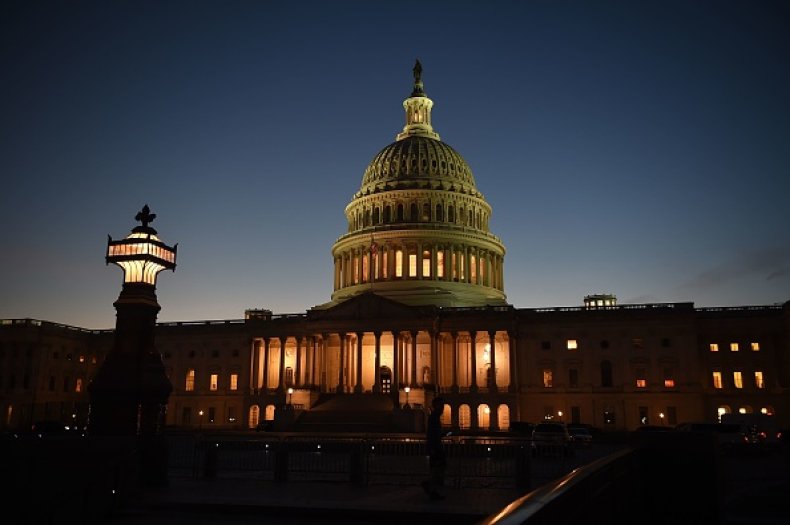 This comes less than a week after President Joe Biden signed an executive order establishing a commission to study whether to add seats to the Supreme Court and other reform proposals, such as term limits.
The high court swung in favor of Republicans under former President Donald Trump, who appointed three justices to the bench—Amy Coney Barrett, Brett Kavanaugh and Neil Gorsuch.
Barrett's nomination was controversial for coming less than two months before the 2020 presidential election, with Democrats arguing that the vacancy left by the late Justice Ruth Bader Ginsburg should be appointed by the winner of the election.
Currently Republicans hold six of the seats and Democrats have three.
The shift in the Supreme Court has often been attributed by Democrats to the fact that then-Senate Majority Leader Mitch McConnell refused to consider Merrick Garland, who was nominated by former President Barack Obama, in 2016 after the death of Antonin Scalia during an election year.
The panel established by Biden will largely consists of academics and former officials on both sides of the aisle. Former White House counsel Bob Bauer and former deputy assistant attorney general Cristina Rodríguez will chair the commission.
The Supreme Court has not always had nine justices and the number of justices is not specified in the Constitution. The number has changed six times before settling on the current number in 1869.
Newsweek reached out to Jones' office for comment, but did not hear back before publication.