Crocodile Attacks Trainer During Live Show as Audience Screams in Terror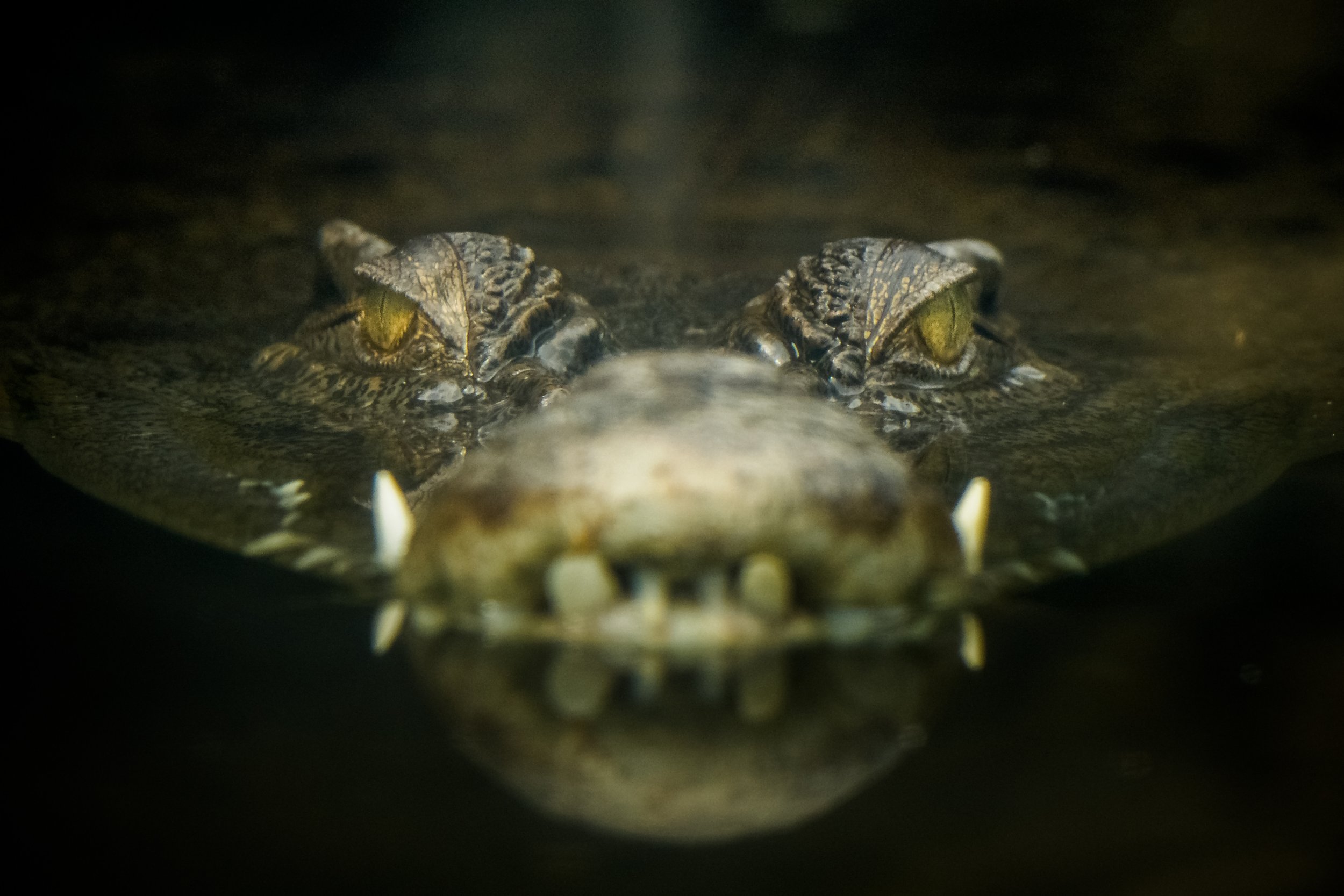 A crocodile trainer has escaped a brutal but not entirely surprising attack during a performance at Phokkathara Crocodile Farm and Live Show in Chiang Rai, Thailand.
Trainer Tao, 45, teased a crocodile a with a stick before sticking his arm into its open mouth Sunday. Gasps of delight from the audience became screams of terror when the reptile decided to chomp, as shown in a video shared by U.K. tabloid the Mirror.
The crocodile clamped its jaws around Tao's arm and shook the man from side to side after he moved his head toward the animal's mouth. Tao let out a piercing howl before wrangling his arm from the creature and staggering off stage.
A fellow park worker splashed water on the small puddles of blood that had sprayed from the trainer's arm during the attack.
In spite of his terrifying experience, the park insists the trainer is keen to perform again. "Yesterday [Tao] got a deep cut which needed stitches," a spokesperson told Newsweek. The trainer will take two or three weeks to recover from his ordeal, before returning to the crocodile show, the park spokesperson said.
The incident will surely concern Tao's fellow trainers, some of whom have been pictured with their heads in the mouths of crocodiles before.
Trainer Tao is not the first to escape the powerful jaws of a crocodile at a Thai animal park. Earlier this year, a crocodile clamped down on the head of trainer Jampa Kaewsai in Chalong, Phuket, but he escaped with lacerations to his face and jaw, the Phuket News reported at the time.
In 2013, reports emerged that a crocodile closed its jaws around the head of trainer Pravit Suebmee at the Samut Prakan Crocodile Farm and Zoo. Again, the trainer escaped without serious injury, the Bangkok Post reported.
The crocodiles with the strongest jaws—saltwater crocodiles—can clamp down with the pressure of 3,700 pounds per square inch, scientists reported in the journal PLOS ONE back in 2012.
Earlier this month, residents of an Indonesian village killed almost 300 crocodiles after one of the animals reportedly killed a local man.
Live animal shows have drawn particular controversy in the U.S. in recent years. The 2013 documentary Blackfish explored the life of SeaWorld Orlando orca Tilikum, who killed a number of people over the years, including trainer Dawn Brancheau. The film suggested the animal's life in captivity was responsible for his violent behavior.