Cruel Summer has been a huge hit for Freeform, but for much of the show, it seemed like it was setting itself up to be a one-and-done series. After all, the show seemed to be telling the whole story of the abduction of Kate Wallis (Olivia Holt) and the impact it had on Jeanette Turner (Chiara Aurelia).
However, in its last moments, Cruel Summer seemed to set itself up for a Season 2 (spoilers ahead). In the final scenes, it was revealed that Jeanette really did know that Kate was trapped in that bunker, despite making Kate believe she did not. Jeanette's appearance on the talk show also made it pretty clear that she is out for revenge after Kate all but ruined her life.
With all that drama set up at the end of the show, here is what we know about the future of the show.
Will there be another season of Cruel Summer?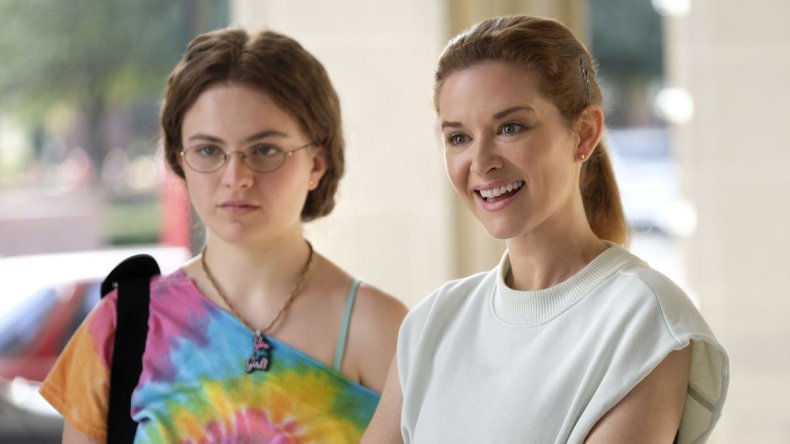 Just hours before the season finale came to Freeform and Hulu, the show was renewed for Season 2.
In a statement after the season was announced, showrunner Tia Napolitano said, "I am beyond grateful and excited by the amazing fan response to our show. Continuing to bottle Cruel Summer magic for a Season 2 is an absolute dream come true."
In another statement, the show's executive producers, Jessica Biel and Michelle Purple, added, "to be picked up for a second season is a dream and we have so many ideas for where we can take this next."
Despite the finale seeming to set up another season about the twisted friendship between Kate and Jeannette, the show's creators told Deadline they were not sure whether the next season would continue the story, or tell the story of another cruel summer for another set of characters.
However, they did say that there were currently no plans for spin-offs. Freeform President Tara Duncan told the outlet, "the only 's' word is Season 2."
In the same piece, the streamer president said renewing the show was an "easy" decision. This comes after the show was the most-watched series ever on Freeform. Though the show was beaten in the network ratings by Grown-ish and Motherland: Fort Salem, the show has been a massive success on streaming.
Per Deadline, within 35 days, each episode was watched by an average of 6.8 million viewers across all of its streaming homes, including Hulu.
So far, the release date for Season 2 has not been announced yet, but it is expected to be back in 2022 with the same creative team as the first season.
Cruel Summer is streaming on Hulu.