Cruise Ship Crew Member Dies After Going Overboard
A crew member of the Royal Caribbean cruise ship Rhapsody of the Seas died after going overboard on Sunday.
Cruise Law News reported that Mansley Pereira, a 35-year-old waiter, went overboard while the cruise ship was docked in Dubrovnik, Croatia.
There was a video purportedly showing the recovery of Pereira's body from the water and someone performing what looks like chest compressions.
Pereira was from Goa, India, and left behind a wife and two children, local Goan publication the Herald reported.
His family told the publication that Pereira had spoken to them on the day of his death and wished them well.
Fredrick Borges, Mansley's uncle, said he did not believe that his nephew committed suicide.
"He was a dedicated and hardworking employee and had got several promotions in a short while," Borges told the Herald.
Mansley's body is with the Croatian authorities and will eventually be released back to his family in Goa pending an investigation by medical officials into the cause of death.
"We are saddened by the tragic loss of our crew member and extend our deepest sympathies to his family and loved ones," a spokesperson for Royal Caribbean told Newsweek.
"We have a care team is in place to provide support and assistance to the family during this difficult time.
"On Sunday afternoon while Rhapsody of the Seas was in Dubrovnik port, ship personnel were alerted to the incident and immediately deployed lifeboats, initiated recovery procedures, and alerted local authorities. We will continue to assist authorities in their investigation."
One of Mansley's friends left an emotional tribute on Facebook.
"Three decades of our best friendship and lots fun together," wrote Mayurdatt Shanti Vassudev Lotlikar alongside a photo of his friend.
"You left us also with lots and lots of memories to cry for lifetime. Lots and lots of successful reunions, plans and clicks were not possible without you bro Mans.
"There was many times when you were always there to support me and also to fight against wrong things going on.
"I know you from childhood and I can surely say you were not the man to take such step You will always be missed and remembered deep in my heart."
On September 11, a passenger fell overboard from Royal Caribbean's Symphony of the Seas cruise ship as it was sailing between St. Kitts to St Thomas in the U.S. Virgin Islands between 3 a.m and 5 a.m local time.
"We are deeply saddened by the tragic incident that occurred on the Symphony of the Seas en route to Saint Thomas this morning," Royal Caribbean said in a statement.
"Our hearts go out to the family and loved ones for their loss, and our care team is providing support and assistance during this difficult time.
"Upon the initial report that an Australian adult male had gone overboard, our ship immediately turned, launched a rescue boat, and conducted a full-scale search.
"We are working closely with authorities and will continue to assist in their investigation."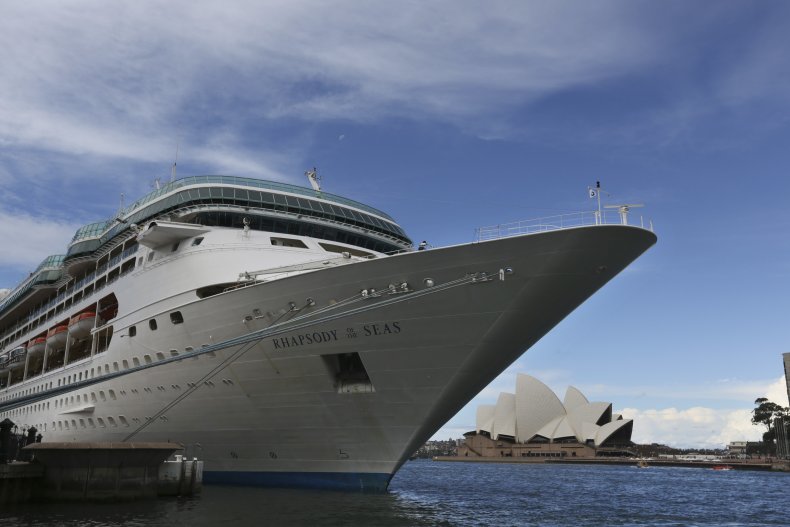 This article was updated with a statement by Royal Caribbean.