Cruise Ship Crew Member Takes Own Life During Last Voyage With Company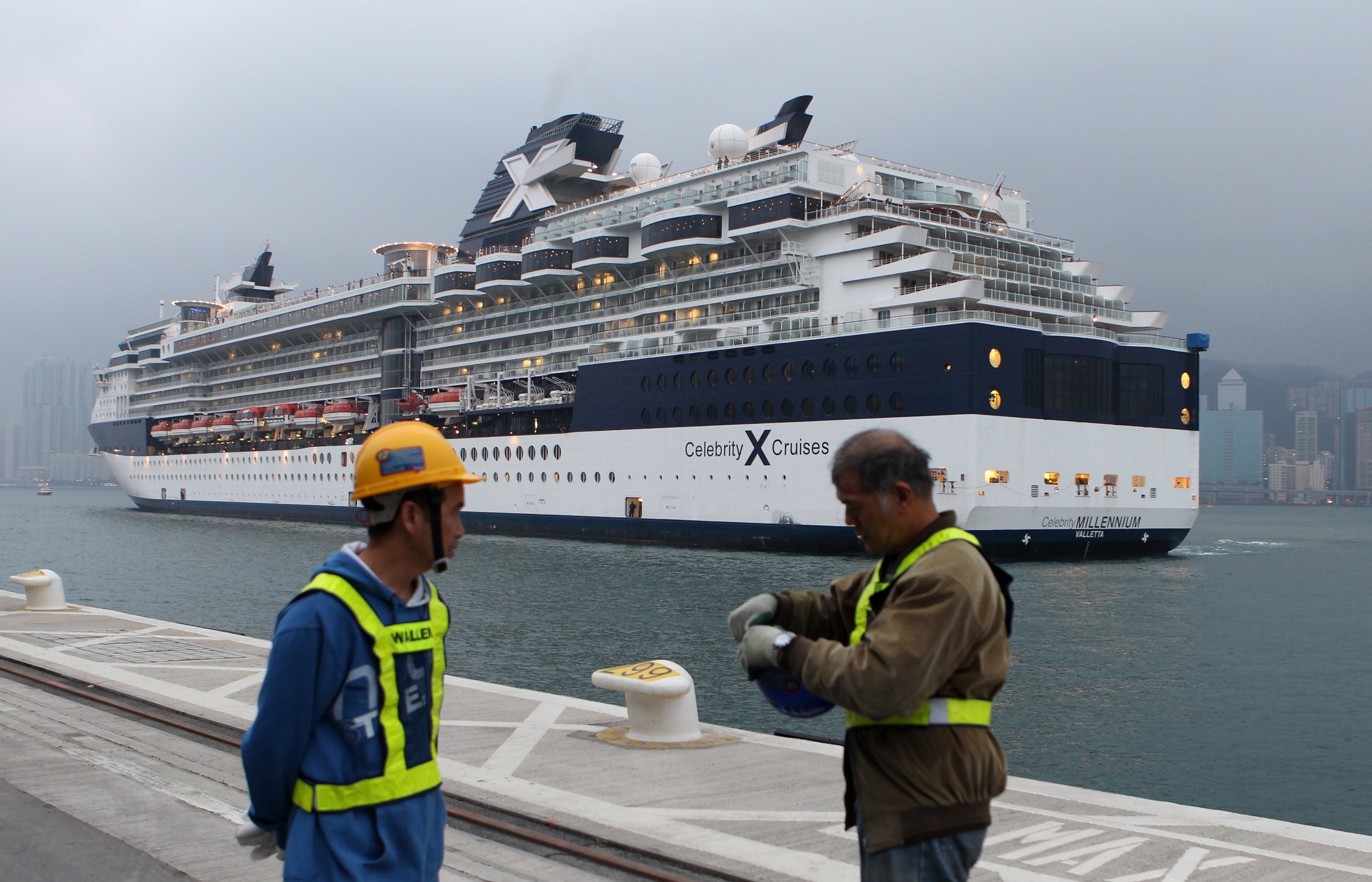 An officer on a Celebrity Cruises ship reportedly took his own life last week during his final voyage with the company before his contract ended.
Anton Ilichev from Ukraine—who had been working as a suite manager on the Celebrity Millennium—was found dead in his cabin on December 6, just one day before the vessel arrived at its final destination in Singapore, Crew Center reported. The ship was on a 14-night tour of Southeast Asia which had departed from Hong Kong.
Read more: Two seniors have been detained after a "large" amount of cocaine was found in their cruise ship cabin
Several friends and colleagues expressed their condolences online in Facebook comments below the Crew Center article reporting his death.
"I had the pleasure to meet him and he was an amazing guy," wrote Oscar Carrillo. "Always with a smile on his face. I remember that time in Copenhagen with him and those really rough rushes during breakfast service when he used to be a Butler. Rest in peace dear Anton."
Furthermore, many commenters raised concerns that there was a lack of mental health support resources and counseling for people working on cruise ships.
"There is no mental support whatsoever in such a difficult environment!" wrote Andreea Munteanu. "Don't you dare ask the doctor for a day off for simply being mentally exhausted, they'll tell you that you are free to sign off. Crew members should have the chance for therapy/counselling onboard and should be encouraged to attend! But crew members sadly will always, always be just numbers. Condolences to his family."
Not surprisingly, suicides in the cruise industry are not a rare occurrence, according to Jim Walker writing for Cruise Law News. In recent years, several reports have emerged of crew members working for various operators taking their own lives, usually by jumping overboard or hanging themselves.
"During a period of less than three years between December 2009 and October 2012, at least twelve crew members jumped overboard or simply disappeared from cruise ships operated by Royal Caribbean/Celebrity Cruises," Walker wrote.
"The grueling schedule and long hours crew members are required to work 7 days a week, 30 days a month with no days off over the course of a 6 to 10-month contract, for far less than the U.S. minimum wage, often leave ship employees, who are already isolated from their families, exhausted and demoralized."
Walker—a maritime lawyer and expert on the cruise industry—argues that cruise lines should provide better mental health services to their staff.
"Cruise lines like Celebrity Cruises, invest many hundreds of millions, if not billions, of dollars on building increasingly huge cruise ships each year," he wrote. "They need to begin investing in their crew members' well-being at sea."
Florida-based Celebrity Cruises did not immediately respond to a request for comment.
Confidential help is available for free at the National Suicide Prevention Lifeline. Call 1-800-273-8255. The line is available 24 hours, every day.
What you can do if someone you know appears to be contemplating suicide.