American Cruise Ship Denied Entry to Cuba: 'We Didn't Pay to Sit in International Waters'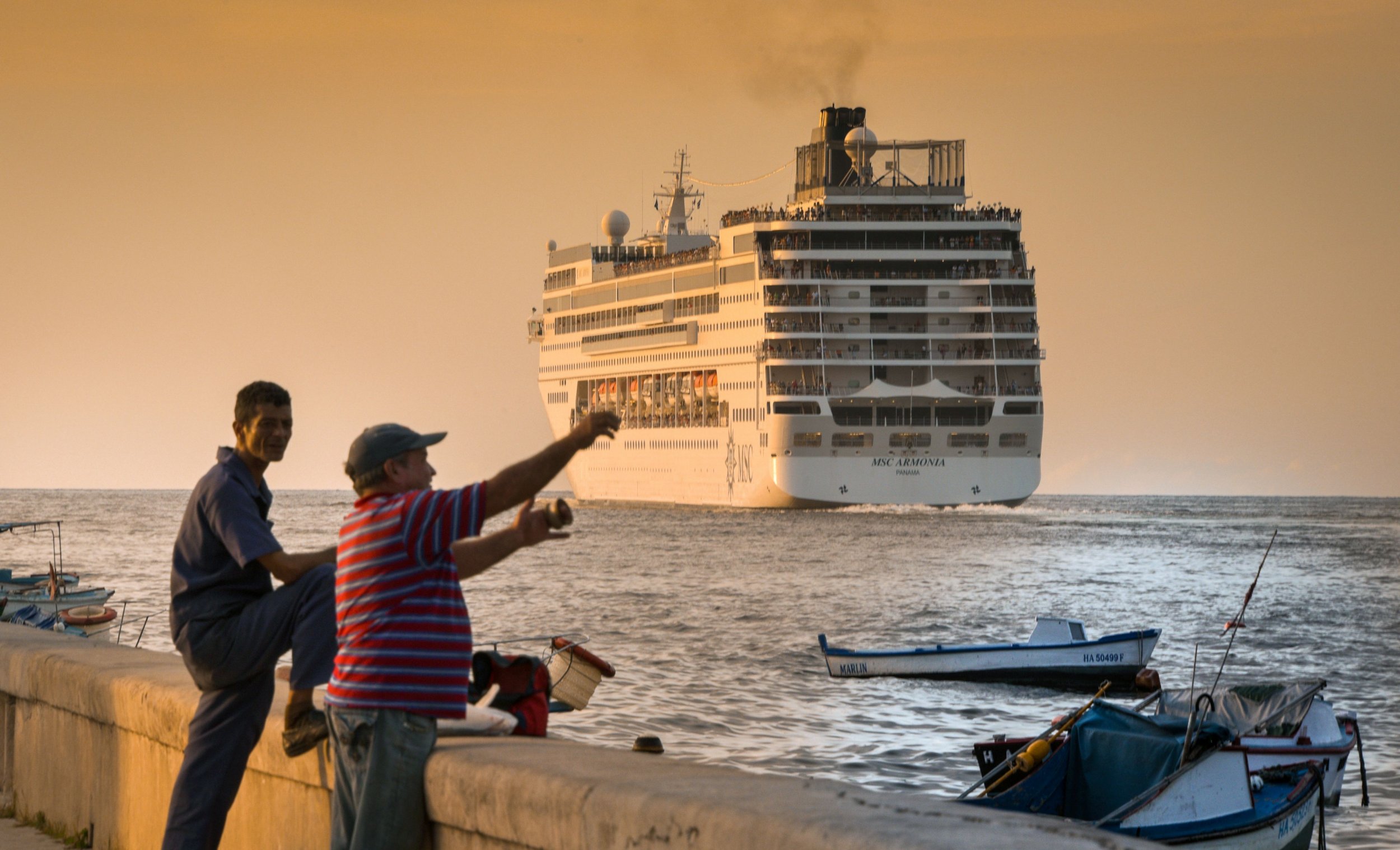 A U.S. cruise ship was forced to turn around Friday when it was denied entry to Cuba, scuppering passengers' plans to visit the capital city of Havana.
The Bahamas Paradise Cruise Line's Grand Classica ship was due to complete its maiden voyage to Cuba as part of a four-day cruise, which would also take guests to the Bahamas before returning to their port of origin at the Port of Palm Beach in Miami.
But according to the Miami Herald, the ship was forced to skip its Havana leg and head straight to the Bahamas after being blocked from entering Cuba. It remains unclear why the ship was denied passage, and representatives for its operators said they had no idea why authorities forced the liner to turn around.
The Grand Classica cruise ship had been chartered by Viva Travels. Company Vice President Eduardo Castillo blamed the Cuban government for the confusion and told the Herald the company had made all necessary arrangements for the vessel to dock in Havana.
"First [Cuban authorities] said we would be able to enter the island without problems, but a little later port authorities told the crew that the minister of transportation had prohibited the visit and asked that the cruise ship leave national waters," he said.
Castillo told the Herald the documents proving prior arrangements with the Cuban authorities were aboard the ship, but that he would share them as soon as the Grand Classica returned to port.
Bahamas Paradise also said all relevant agreements had been made, placing the blame squarely at the feet of the Cubans.
"Due to the Cuban government denying entry into Havana without reason and despite advance approvals in place, Viva Travel's charter of Grand Classica is headed for Nassau, Bahamas, to complete her four-day cruise," a spokesperson explained. "Guests' safety and security continue to remain a top priority."
Florida television station WPTV was sent a video of passengers who became irate when the news was broken to them. "We didn't pay to sit in international waters, we paid to go to Cuba, to Havana!" one could be heard shouting.
Viva Travel had reportedly arranged for Cuban nationals to be able to come aboard the ship while it was docked in Havana to visit relatives onboard. "Many people were excited about seeing their relatives again. We wanted to offer a reunion experience among Cubans that unfortunately has been frustrated," Castillo added.
WPTV spoke with Lily Winter, who was traveling with her mother, who left Cuba in 1972. This would have been her first trip back to the country. "It's very sad. It's something we planned for a couple months," Winter told the station. "I have an uncle I haven't seen in 17 years."