Teen Killed in Fall From Cruise Ship onto Pier After Losing Footing on Balcony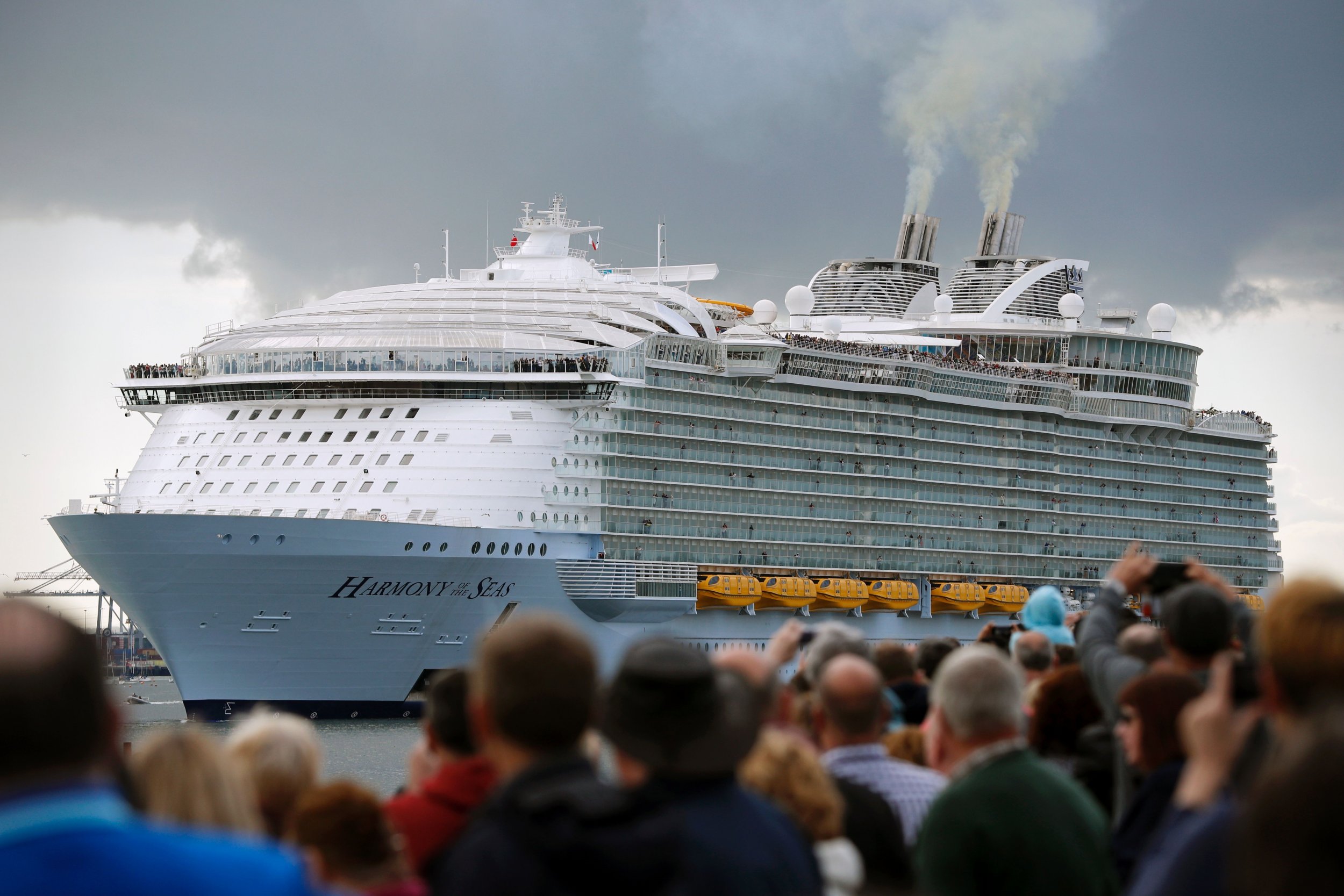 A teenage boy who slipped and fell from a cruise ship balcony onto a pier died at the scene after attempts to resuscitate him failed.
The Broward Medical Examiner's Office named Laurent Mercer, 16, from the French islands of Wallis and Futuna in the South Pacific, as the boy who died.
He was attempting to enter his own room from an adjacent balcony when the incident happened aboard Royal Caribbean's Harmony of the Seas. The ship was was docked in Labadee, Haiti.
Read more: Hospital kicks out cruise ship evacuee who couldn't pay thousands of dollars upfront for emergency surgery
The boy "was not in possession of his room card, so he attempted to make entry into his room by climbing from an adjacent balcony," said a statement from Broward Medical Examiner's Office sent to Newsweek.
"[He] lost his footing and fell from the 8th floor balcony onto the pier. The ship's medical team responded to the pier and attempted CPR, but [he] had sustained major head trauma" and he was pronounced dead at 11.42 a.m. on Saturday morning.
Harmony of the Seas was on a seven-day cruise of the Western Caribbean and had set off from Florida's Port Everglades in Fort Lauderdale. Labadee was the ship's first stop on its cruise.
"We are saddened by the loss of one our guests in a tragic accident," Owen Torres, a communications manager for Royal Caribbean, told Newsweek in an emailed statement.
The 18-deck cruise ship can carry 6,687 guests, has 2,200 crew, and is 1,188 feet long. Harmony of the Seas was at one time the world's biggest cruise ship before its crown was taken by Symphony of the Seas, also owned by Royal Caribbean.
Read more: Cruise ship crashes into U.S. Navy pier, causing millions of dollars in damage
This is not the only tragedy to hit Harmony of the Seas in recent weeks. In December, one of the cruise ship's entertainers fell overboard on Christmas Day around 267 miles northwest of Aguadilla, Puerto Rico, and was not found by the U.S. coast guard.
Arron Hough, a 20-year-old British citizen, was a performer in the cruise ship's production of the musical Grease. The dance and musical theatre graduate from London's Urdang Academy was reported missing after he did not show up for work aboard the ship.
"We are saddened to report that after a review of the ship's closed-circuit camera footage, he was observed entering an area on deck five at around 4 a.m. and was not seen again," said a Royal Caribbean spokesperson in a statement issued at the time.
"Local authorities were notified and a ship-wide search for the crew member was conducted. Our care team is providing support to the family and friends of our colleague, and our thoughts and prayers are with them during this difficult time."
This article was updated with a statement from the Broward Medical Examiner's Office.