Cruise Ship Crashes Into U.S. Navy Pier Causing Millions of Dollars in Damage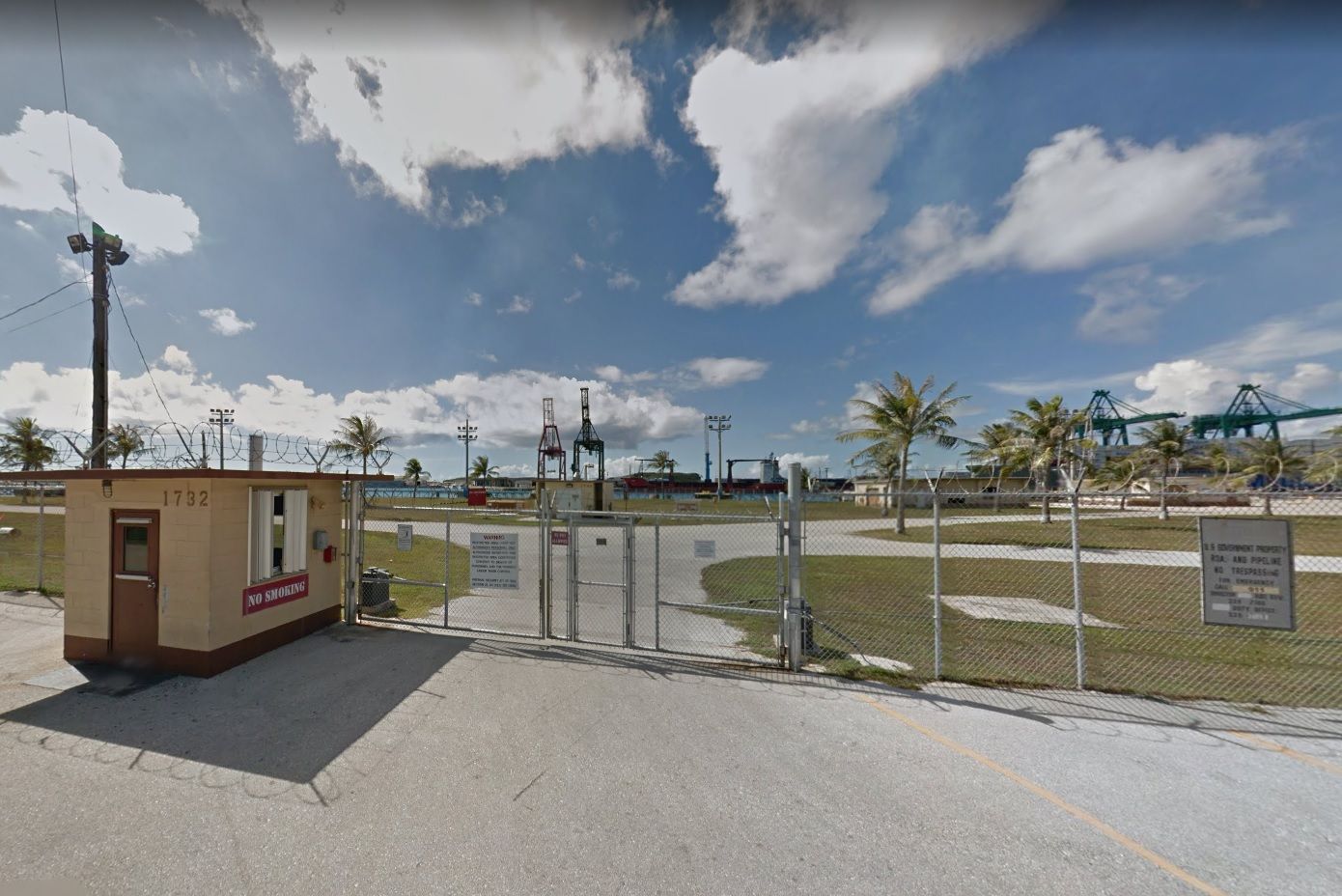 A Japanese cruise ship that crashed into a U.S. Navy pier for fueling on Guam reportedly caused millions of dollars of damage.
According to KUAM, the military estimates the damage caused by the vessel Nippon Maru when it collided with Delta Pier in Guam's Apra Harbor will cost around $3 million to repair.
Read more: Cruise ship couple speaks of horror finding hidden camera in their cabin
The cruise ship, which had a five foot by seven foot gash, was carrying more than 500 passengers and 224 crew at the time of the crash on Sunday night, KUAM reported.
Most of the passengers and crew have now flown out of Guam though a few essential staff remain.
Now the U.S. Coast Guard is investigating the circumstances of the crash, which occurred at around 9.14 p.m. No fuel was spilled.
Nippon Maru's operator, Tokyo-based Mitsui O.S.K. Lines Ltd, did not immediately respond to Newsweek 's request for comment.
"The accident is unfortunate but we are thankful that the passengers and crew members were not injured," said a statement by Joanne Brown, general manager of the Port Authority of Guam, reported the Pacific Daily News.
Built in 1990, the Nippon Maru is MOL's sole cruise ship, according to The Maritime Executive. The company is better known for its commercial lines, which include car carriers and tankers.
Apra Harbor is on the west coast of Guam, a U.S. territory which has a large military presence because of the island's strategic importance in the Pacific Ocean. The harbor is the entry point for a U.S. naval base.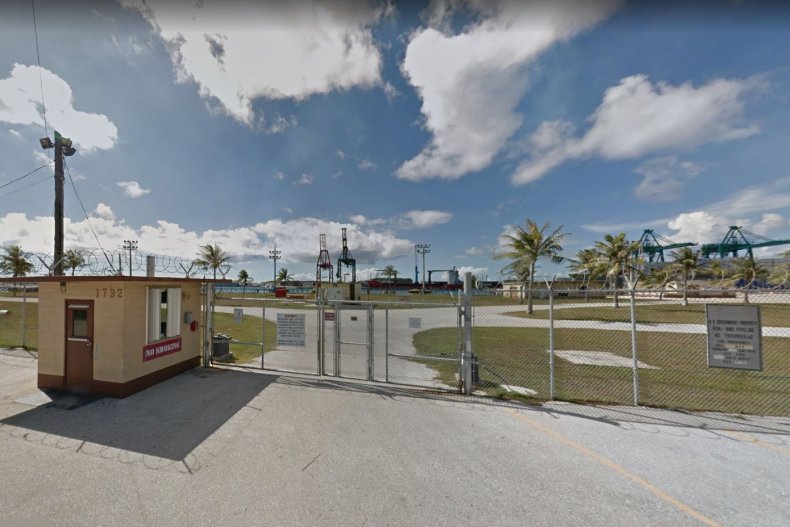 Back in April, two American cruise ship passengers were left demanding compensation after they returned to the dock in Havana, Cuba, following a day of sightseeing only to discover the vessel had left without them, leaving the pair stranded.
Tourist Kevin Rohrer had returned with his girlfriend to the dock at 3.30 p.m. for a 5 p.m. departure as stated by their itinerary. However, the Norwegian Cruise Line vessel Norwegian Sky had changed its departure time to three hours earlier—without the couple realizing.
They purchased two seats on a flight home but were "devastated" by the abrupt end to a four-day holiday. "It was a frightening situation. We were devastated," Rohrer said.
The company said it had changed the itinerary and notified passengers in the daily newsletter.
In a separate cruise ship incident on the Voyager of the Seas, operated by Royal Caribbean International, back in September, 1,300 workers from an Indian tobacco company boarded in Sydney, Australia, and were accused of running riot.
Passengers said the men ran amok, taking over the pool decks, bars and buffets. They also brought burlesque dancers onboard for parties on deck. And the men were alleged to have harassed other passengers and filmed young girls on their mobile phones.
Royal Caribbean International issued full refunds to passengers.
Cruise Ship Crashes Into U.S. Navy Pier Causing Millions of Dollars in Damage | U.S.