Texas Woman Claims Cruise Ship Fall as She Was Walking to Onboard Casino Caused Lasting and Severe Injuries, Seeks Damages
A Texas woman who claims she sustained "severe and lasting" injuries by falling on the slippery floor of a cruise ship casino is suing its operator for negligence.
Michelle Wilson of Harris County filed a petition on Thursday with the Galveston County District Court asking for between $200,000 and $1 million in damages. The suit received attention online after it was covered by legal news publication SE Texas Record on Tuesday.
During a voyage aboard the Jacks or Better 1 vessel in May 2017, Wilson fell on a "hazardous" deck as she was walking to the vessel's casino, her lawsuit claimed. The surface was slippery due to a "build up of moisture" and a "lack of suitable non-slip coating," the document stated. She had been walking to the gambling center because the boat's crew announced it had crossed federal waters.
Wilson said the fall caused serious injuries, including "pain and suffering, physical impairment, mental anguish, disfigurement, and loss of enjoyment of life." Treatment has incurred medical bills, and the injuries have affected Wilson's ability to earn an income, the lawsuit stated.
This could all have been prevented by proper maintenance and inspection of the boat by its Florida-based operator, Cruises to Nowhere, LLC, the court document claimed. It alleged that the defendants failed to warn Wilson the floor was slippery.
An attorney for Cruises to Nowhere and Jacks or Better 1 did not immediately respond to Newsweek's request for comment.
Vessels like the Jacks or Better 1 are used for casino-themed voyages. Patrons board the ship and wait for it to cross federal waters. Staff usually inform customers when this has taken place, so they can proceed to the casino area and gamble without violating any laws.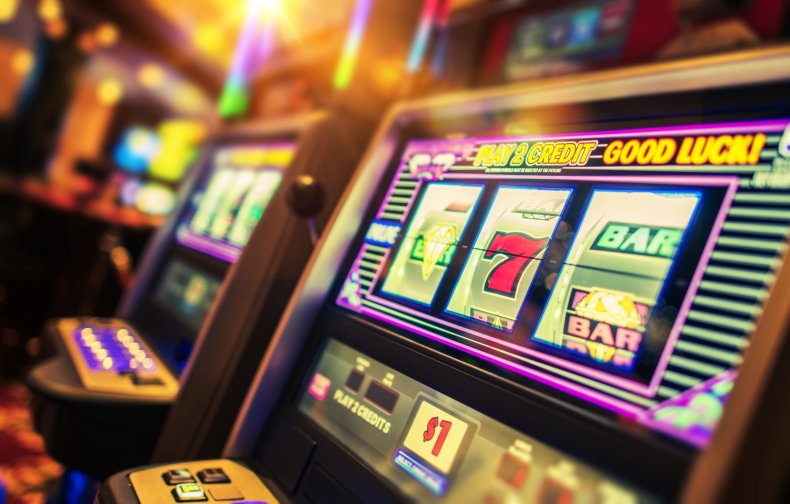 A cruise passenger recently filed a similar lawsuit in Florida. Luis Barrios sued cruise giant Carnival Corporation over injuries he said he sustained after falling on the steps of a luxury liner. He claimed a staff member had been pulling him and his companion along a flight of stairs with haste, causing both passengers to fall. Barrios said his injuries were so severe he needed spine surgery.
In other cruise news, two passengers died of "unrelated natural causes" aboard a Royal Caribbean cruise ship in May. The deaths occurred during a four-night trip from Singapore. The company told Newsweek it extended its "most sincere condolences" to the passengers' families, and "was providing them assistance during this difficult time."