Florida-Bound Cruise Ship Turns Around to Search for Missing Woman Overboard in Frigid Atlantic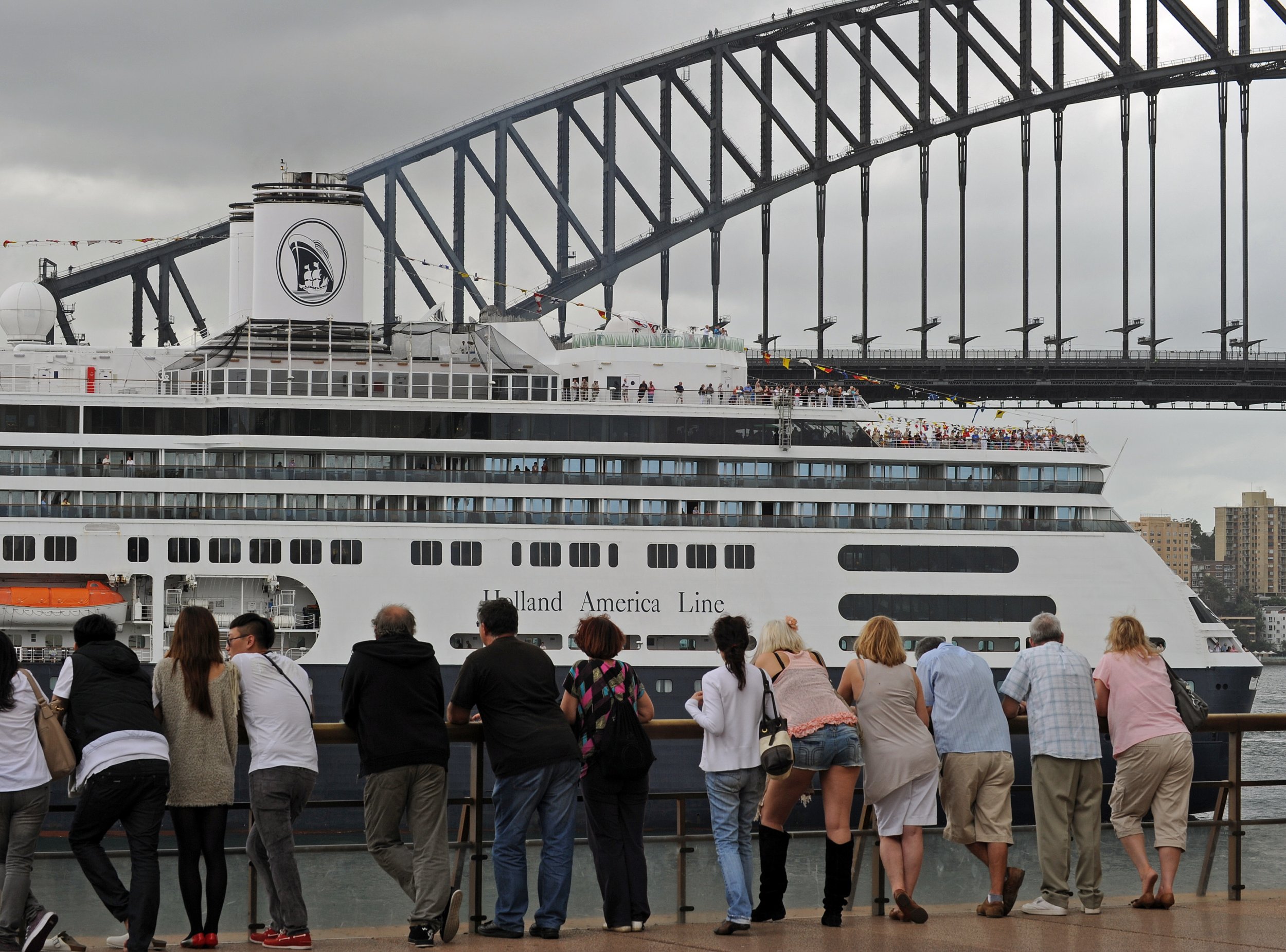 A 69-year-old American woman who went missing from the MS Amsterdam cruise ship is feared to have gone overboard in the Atlantic as the vessel made its way to Florida from Ireland on the last leg of its journey.
According to Facebook posts by Maria Luciano Hernandez, a retired professor who lives in Pennsylvania, the cruise ship's captain turned his vessel around to search for the missing woman in rough seas after she did not respond to his call out on Wednesday morning.
"All accounted for last night. Pray we find her aboard ship asleep somewhere!" Hernandez wrote on her Facebook page. But in a follow-up post hours later, Hernandez said the cruise ship had no luck in finding the missing woman.
"Captain Mercer just informed us that the search for our missing passenger, jointly conducted with the assistance of emergency marine operations from various countries has been discontinued after many hours, and the Amsterdam will renew its journey to Fort Lauderdale," Hernandez wrote.
"It is unlikely that given the weather conditions of rough seas and chilly waters the passenger would have survived after so many hours of search. Requiem in pace."
A spokesperson for MS Amsterdam's operator Holland America Line told Newsweek the woman was reported missing by a member of her family at around 6.50 a.m. local time. She was last seen in her room around 1 a.m. The cruise ship was approximately 140 nautical miles southwest of the coast of Ireland when the woman was reported missing.
"Ship staff immediately began searching the vessel and the ship turned around to head back toward its approximate location at the time the guest had last been seen aboard. CCTV footage was reviewed showing the woman stepping onto the railing and going overboard at 1:30 a.m. All appropriate authorities were notified," the spokesperson said.
"Due to deteriorating weather conditions, Amsterdam was released from search efforts for the missing guest at 2:06 p.m. local time by Maritime Rescue Coordination Center Southampton...Our thoughts and prayers are with her family and friends at this difficult time."
The MS Amsterdam had left Glengariff in Ireland on Tuesday and was due back at Port Everglades next Thursday after a 113-day world cruise that set off from Fort Lauderdale on January 22.
A spokeswoman for the Irish Coastguardtold Newsweek: "The search and rescue co-ordination was led by the U.K. coastguard and the Irish Coastguard was available to assist."
Hernandez did not respond immediately to Newsweek's requests for comment.
The MS Amsterdam cruise ship is 780 feet in length, 105.8 feet wide, has nine decks, and can carry 1,380 guests.
In March, a passenger who went overboard from Royal Caribbean cruise ship The Mariner of the Seas halfway between Miami and Nassau was rescued after the captain sounded the alarm.
"Thanks to the skillful efforts of our crew, the guest was quickly and safely returned to the ship and treated by our medical team," Royal Caribbean spokesperson Owen Torres said in a statement to Newsweek at the time.
In January, a 22-year-old man threw himself overboard on the Golden Princess cruise ship during its return journey from New Zealand to Australia.
A review of surveillance footage by the cruise ship's operator Princess Cruises showed that the unnamed man went overboard intentionally in the early hours of Monday morning. An assessment was made that the passenger had no likelihood of survival.
If you have thoughts of suicide, confidential help is available for free at the National Suicide Prevention Lifeline. Call 1-800-273-8255. The line is available 24 hours every day.
This article was updated to include statements by Holland America Line and Ireland's coast guard.