Crypto is Key to Ransomware; Biden Says Canada Unfair to U.S. Dairy Farmers
Cryptocurrencies should be banned as part of the effort to fight ransomware attacks that threaten the nation's security and recently shut down the Colonial Pipeline, a law professor believes.
Lee Reiners, executive director of the Global Financial Markets Center at Duke University's Law School in Durham, North Carolina, said cutting off the means of payment favored by hackers is the most effective way to limit future attacks.
"The solutions floated after the Colonial hack—improved cybersecurity in the private sector and public-private collaboration to protect critical infrastructure—are pro forma and inadequate," he wrote in an opinion article published in The Wall Street Journal. "There is a simpler and more effective way to stop the ransomware pandemic: Ban cryptocurrency."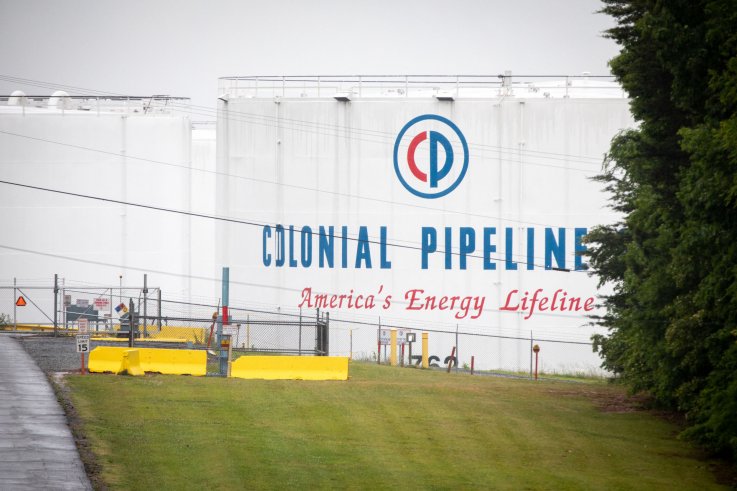 A Colonial Pipeline storage site in Charlotte, North Carolina on May 12, 2021. - Fears the shutdown of the Colonial Pipeline because of a cyberattack would cause a gasoline shortage led to some panic buying and prompted US regulators on May 11, 2021 to temporarily suspend clean fuel requirements in three eastern states and the nation's capital.
LOGAN CYRUS/AFP via Getty Images
Last year, the FBI said about 2,500 ransomware attacks were reported. Gartner Group, a Stamford, Connecticut-based research and advisory company, said it expects a 700% increase in ransomware attacks by 2025.
But hackers often seek to do more than shake a company down for money after locking its files. Cyber attacks also include stealing credentials to purloin data and attack backup systems.
"We can live in a world with cryptocurrency or a world without ransomware, but we can't have both," Reiners said. "It is time for the adults to tell the children: Party's over."
The Colonial Pipeline supplies about 45% of the East Coast's fuel.
In an interview with The Journal, CEO Joseph Blount, said he approved a $4.4 million ransom payment because "it was the right thing to do for the country." Security experts urge companies not to pay because doing so encourages attacks on other companies.
The Colonial Pipeline runs about 5,500 miles from Texas to New Jersey with several secondary lines off the trunk. The twin tubes have a capacity of three million barrels of fuel a day (a barrel is 42 gallons).
The six-day shutdown caused spot shortages and gas lines in some parts of the Southeast.
The Biden Administration has proposed increasing the number of agents at the Internal Revenue Service to review Bitcoin and urged businesses to report crypto transactions larger than $10,000.
At a hearing held by the House Financial Services Committee's Subcommittee on National Security in February, investigators said they often lack the legal authority to investigate potential crypto crime.
The bi-partisan Congressional Blockchain Caucus has introduced bills intended to allow continued innovation while protecting consumers from cybercrime. The group has also introduced a bill to amend the tax code to cover cryptocurrency transactions.
One bill would authorize the Commodity Futures Trading Commission to oversee all crypto exchanges. But New York and Wyoming have already enacted regulations and may push back on the measure.
A Bitcoin analyst said cryptocurrencies are a small part of a larger problem.
"All monetary networks, whether based on fiat (currency) or algorithms, have value and therefore remain attractive to criminals," Jason Deane, Bitcoin analyst at Quantum Economics, in London, told Newsweek. "While only between 0.5% and 2% of all Bitcoin transactions are linked to nefarious purposes, it is estimated that between 2% and 5% of all fiat currency is used in that capacity. It is not practical to ban the dollar on that basis any more than it is practical to ban Bitcoin for the same reason."
Chainalysis, a New York-based blockchain analytics company, said illicit use of cryptocurrencies declined from $21.4 billion in 2019 to $10 billion in 2020, but it's still used in terrorist financing, domestic extremism, theft, scams and child pornography. It said that crypto's use in scams and darknet purchases is much larger than in ransomware.
Reiners argues that Bitcoin gives hackers a secure and anonymous way to collect ransom and therefore is a threat.
"Ransomware can't succeed without cryptocurrency," he wrote. "It makes their job relatively safe and easy."
In the past, criminals set up shell companies to receive ransom payments via credit or prepaid cards. Cryptocurrency makes it easier for criminals to receive payment and harder for investigators to track the money.
"There is even a new business model in which developers sell or lease ransomware, empowering malicious actors who aren't tech-savvy themselves to receive payment quickly and securely," Reiners said.
"It is no coincidence that ransomware attacks exploded with the emergence of cryptocurrencies," he added."
While acknowledging that blockchain technology has "promising applications" in supply chain management and other sectors of the economy, he said it "isn't obvious" that Bitcoin serves any purpose other than speculation and the chance to make a "quick buck."
He suggests going after cryptos obliquely.
"An outright ban could get the job done, but it would be too difficult to enforce or get through Congress," Reiners said. "Regulators could crack down on the off-ramps and on-ramps, the points at which crypto is converted into fiat currency and vice versa."
Other analysts have suggested this tactic as the most likely way governments worldwide will seek to crack down on cryptocurrencies.
In mid-day trading Thursday, Bitcoin changed hands at $39,384.31, up 0.53%% in the last 24 hours and up 36.34% for the year. The 24-hour range is $37,233 to $40,430.21 The all-time high is $64,829.14. The current market cap is $737.24 billion, CoinDesk reported.
Market Pulse
The Biden Administration alleges that Canada closes its market to American dairy products in violation of the U.S.-Mexico-Canada (USMCA) trade agreement. U.S. farmers have gained support of members of Congress from dairy producing states to press the issue.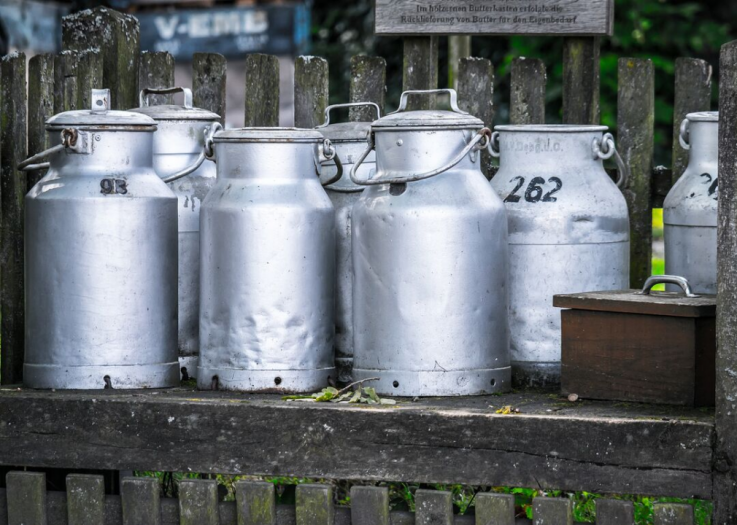 Pixabay
Many of Canada's dairy producers are located in French-speaking Quebec. While it now appears unlikely, the trade dispute may underscore the province's uneasy relationship with the rest of the English-speaking nation.
In 1980, Quebecers voted 59% to 40% to remain part of Canada, but in 1995, the vote on a second referendum narrowed to 50.58% to 49.42%.
Many residents of Quebec see themselves as culturally distinct from the rest of Canada. French is the first language in Montreal, the province's largest city. To many outsiders, Quebec's distinctiveness is highlighted in the province's classic architecture that often serves as a stand-in for France in Hollywood movies.
The U.S. charges that Canada has set aside a portion of its market for domestic dairy producers in violation of the 2018 trade agreement.
"A top priority for the Biden-Harris Administration is fully enforcing the USMCA and ensuring that it benefits American workers," Ambassador Katherine Tai said in a release.
"Launching the first panel request under the agreement will ensure our dairy industry and its workers can seize new opportunities under the USMCA to market and sell U.S. products to Canadian consumers," she said.
Washington and Ottawa discussed the issue during the Trump Administration, but didn't resolve it. The Biden Administration's request to have a panel review the issue suggests negotiations have reached an impasse and the U.S. therefore seeks to enforce the agreement.
A review panel is expected to release a report later this year. If the U.S. prevails, Canada would be required to open its market to American dairy farmers. The U.S. could impose tariffs on Canadian products if Ottawa fails to comply with the ruling.
However, Canada believes it complies with the USMCA.
"Canada is disappointed that the United States has requested a dispute settlement panel," Mary Ng, Canadian Trade Minister, said in a release. "We are confident that our policies are in full compliance with our obligations, and we will vigorously defend our position during the dispute settlement process."
In 2020, U.S. exports to Canada totaled $255.4 billion. Imports from Canada totaled $270.4 billion, creating a trade deficit of $14.9 billion, the U.S. Census Bureau reported.
All figures are in U.S. dollars and are not adjusted for inflation.