Crypto Scam Victim Loses $384,006 to Fake App: 'I've Shed a Lot of Tears'
A Utah man who lost hundreds of thousands of dollars to a cryptocurrency scam has spoken out about his experience.
Brandon Larsen downloaded what he thought was a legitimate cryptocurrency app associated with a website he uses, CBS affiliate KUTV reported. Larsen later discovered the app was fake, and it had stolen his information.
"Unfortunately it was a lookalike app and I gave access to my digital wallet to a hacker," he told the broadcaster.
Larsen lost $384,006 to the scammers. He said he does not expect to get his money back as it can be difficult to trace such transactions. He told KUTV: "I've shed a lot of tears, I'm not gonna lie."
His story comes as cryptocurrency, a digital-only form of money, has exploded in popularity over recent months.
Regardless of scammers, experts have previously told Newsweek that investing in cryptocurrency is highly risky due to the volatile nature of the market.
In addition to the inherent risks surrounding cryptocurrencies, the burgeoning industry is also being used by scammers to target people. Earlier this year, the Federal Trade Commission said scammers are taking advantage of the buzz around cryptocurrencies, including by encouraging people to make bogus investments.
Between October 2020 and May 2021, almost 7,000 people lost $80 million to such scams, losing $1,900 on average. That was a 12-fold spike when compared with the same period the year prior.
Larsen also warned against being fooled by scam videos online. He said: "It will say 'we're doing a promo right now where we will double your cryptocurrency.' So send us 10 and we'll send you 20. You send 10 and then you never see it again... You have to be super careful who you trust in cryptocurrency."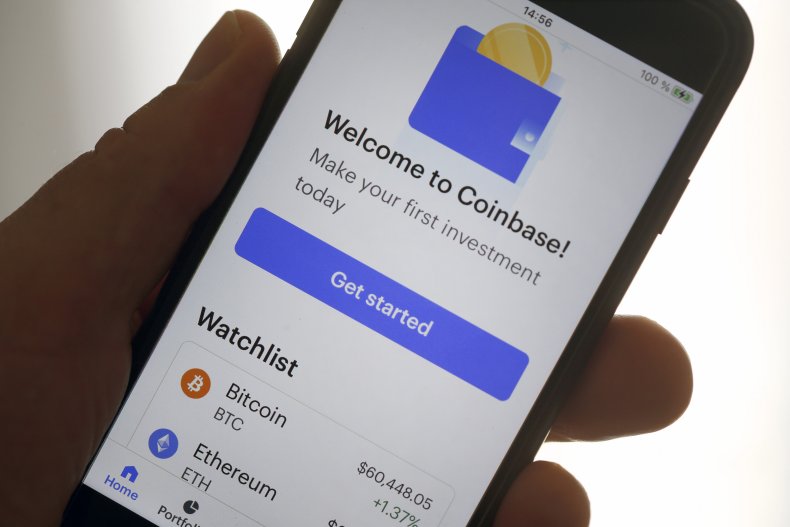 Christopher Leach of the Federal Trade Commission told CBS affiliate KMOV4 of online adverts promising to triple a person's investment ask users to give them cryptocurrency.
"Often what happens is that—poof—the cryptocurrency is gone when you try and remove it from the investment fund," he said.
Other scammers pose as celebrities, according to Leach. Last month, for instance, a woman spoke of how she lost £9,000 (around $12,500) after she was duped by a fake news article.
The article falsely claimed that Elon Musk, the billionaire SpaceX and Tesla CEO who often tweets about cryptocurrency, was doing a Bitcoin giveaway.
Despite his experience, Larsen has not been put off by investing in cryptocurrency.
"There's still a tremendous opportunity to make money in crypto, and I'm still going to take advantage of that," he said.