Crystal Meth, Ketamine 'Godfather' and Former Communist Party Chief Executed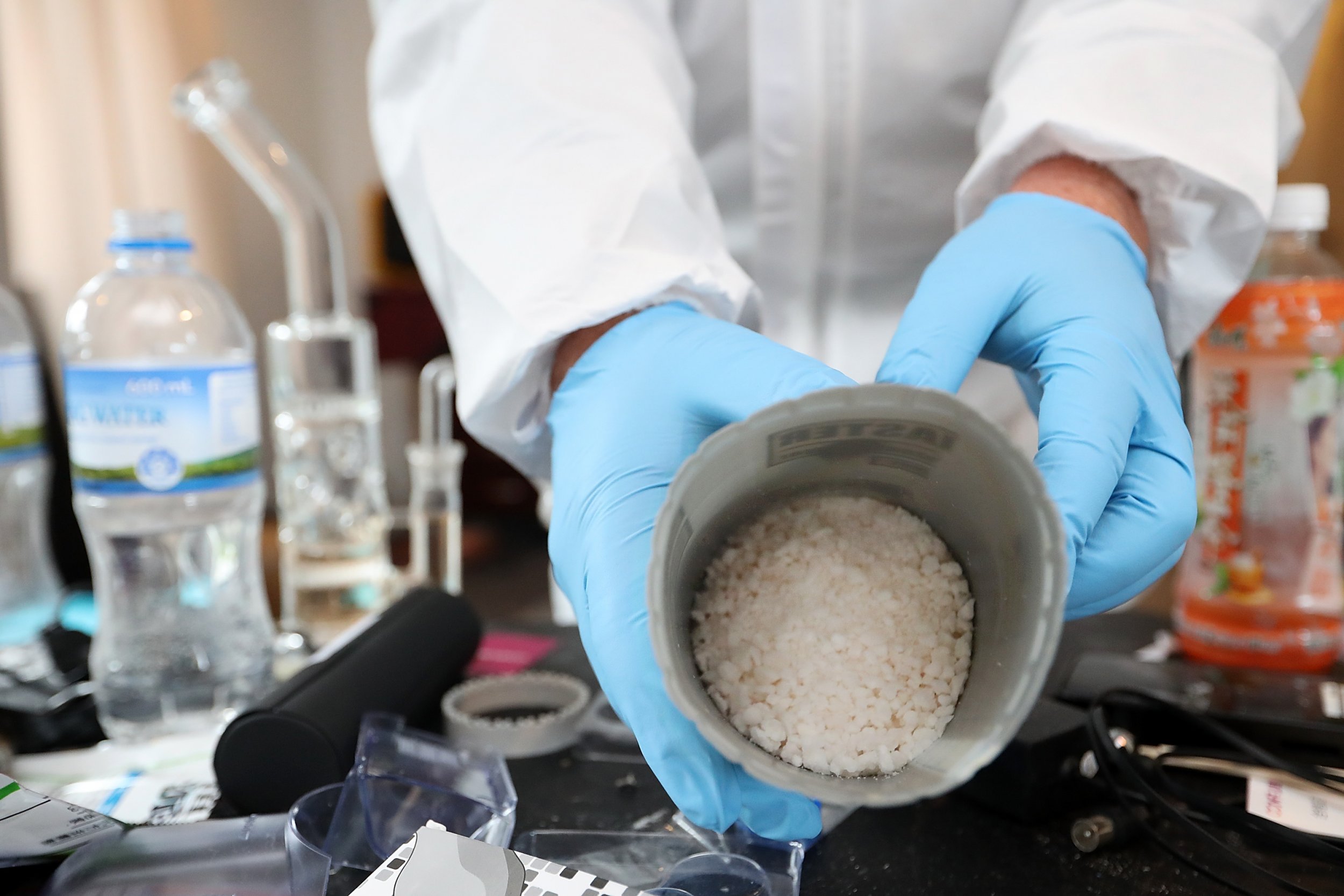 A Chinese drug dealer from a village that churned out hundreds of pounds of crystal meth and ketamine has been executed, state-backed outlet China Daily reported Thursday.
Nicknamed the "godfather" of Boshe village in Guangdong Province by local media, Cai Dongjia, 55, was sentenced to death back in 2016, the BBC reported.
At the time of his capture by law enforcement in 2013, police discovered more than half a tonne of ketamine in Boshe. Cai was accused of helping produce some 400 lbs of methamphetamine—commonly known as crystal meth.
Police said they seized about three tons of the drug in a massive 3,000-officer raid of the village, according to the Daily Telegraph. Bosche once produced one-third of the country's meth supply, police claimed.
More than 180 people, including Cai, were arrested in the raid, which saw speedboats, helicopters and sniffer dogs probe the village.
Back in 2013, some 20 percent of the village's 14,000-strong population were involved in the drug trade, the Daily Telegraph reported. Cai was Boshe's "backstage boss," state news agency Xinhua said at the time, protecting drug makers at what had become a heavily-armed "fortress."
The drug manufacturer used to be the village's Communist Party chief, the BBC added.
Cai was sentenced in 2016 for drug smuggling, drug manufacturing and covering for other criminals, China Daily reported.
In 2017, Amnesty International named China the world's biggest state executioner. Although the exact number of executions each year is kept secret by the government, the charity estimates it may be in the thousands.
In other China news, the country's foreign ministry recently blasted a U.S. report that claimed the Asian nation's military may become a threat. U.S. leaders, the report said, "will face a China insistent on having a greater voice in global interactions, which at times may be antithetical to U.S. interests."
Foreign ministry spokesperson Hua Chunying decried the report at a press conference, local media stated, accusing it of making "assumptions on China's development path and strategic purposes using a Cold War mentality and zero-sum game."
On Twitter, the spokesperson also accused the U.S. of "applying McCarthyism in high-tech fields," comparing an "escalating crackdown" on Chinese tech manufacturer Huawei to the political oppression and anti-communist propaganda seen in the U.S. during the 1940s and 1950s' "Red Scare."