'CSI' Reboot: Release Date, Cast and Plot As New Details Revealed
CSI: Crime Scene Investigation is one of TV's biggest ever hits, with around 25 million people watching every week at the peak of its CBS run. October of this year marks 20 years since the release date of the first season, which CBS is reportedly marking with a brand new series of the show.
The new CSI show is currently called CSI: Vegas and was called an "event series" when first announced earlier this year. The reboot/sequel will see at least two of the original cast return: William Petersen, who played CSI leader Gil Grissom for the first decade of the show's run, plus Jorja Fox, who portrayed Sara Sidle for the entire 15-year run of the show. Both actor are in talks to return for a whole new plot that will be their first case in half a decade.
When is the CSI reboot out?
Presumably, the original plan was to air the limited series in October 2020, the 20th anniversary of the first-ever episode of the CBS procedural. However, the show has not yet started filming, so it is highly unlikely fans will be able to watch it this year.
As of this week, Petersen and Fox are in what TVLine called "advanced talks" about returning, and according to Deadline the show is currently set to film in the fall (though it has not officially been ordered yet.) As such, the release date for CSI: Vegas is likely to be summer 2021–though perhaps CBS may wait until CSI's 21st birthday in October 2021.
Who is in the cast of the CSI reboot?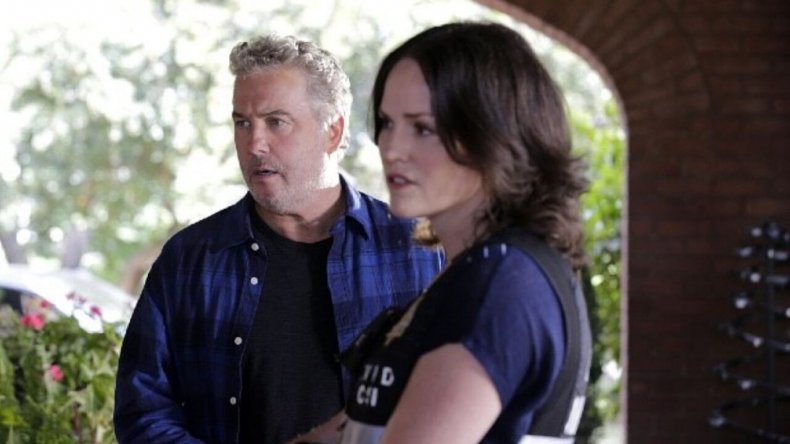 Though we do not know the actors who will be joining Fox and Petersen in CSI: Vegas, Deadline has given character breakdowns for the team that will be working with Grissom and Sidle, three of whom are expected to be played by people of color. They are:
Maxine, the new head of Vegas' crime lab, who is recently divorced, has a son addicted to opioids and is a genetics expert;
Josh, a level 3 crime scene investigator, who comes from a Vegas family of con-people;
Allie, a Harvard grad "genius" immigrant to America who is a level 2 investigator;
Chris, a fellow level 2 educated at private school and started work in the labs;
Hugo, the Head Medical Examiner with a morbid fascination with corpses.
So far, no other former CSI stars have been revealed to be joining Fox and Petersen in the show.
What will the CSI reboot be about?
Per Deadline, "CSI: Vegas... opens a brand new chapter in Las Vegas, the city where it all began. Facing an existential threat that could bring down the Crime Lab, a brilliant team of forensic investigators must welcome back old friends and deploy new techniques to preserve and serve justice in Sin City."
CSI: Crime Scene Investigation ended in 2015 with TV movie Immortality, which saw Grissom working for organization saving sharks in the ocean. At the end of the two-hour movie, Sara was the new director of the Las Vegas crime lab, with the final scene showing her and Grissom sailing into the distance after she found out she loved him.
With new character Maxine seemingly in Sara's old job, it remains to be seen how the pair will be drawn back into the new investigation, and what they have been doing in the five years they have been off the air.
CSI: Vegas is coming soon to CBS.