President Trump Slams Congressman Elijah Cummings and City of Baltimore in Early Morning Tweetstorm
President Donald Trump unleashed a vitriol-strewn tirade Saturday morning against Congressman Elijah Cummings and his hometown district of Baltimore, calling the city a "disgusting, rat and rodent infested mess."
The presidential insults came just one hour after Fox & Friends, a cable TV favorite of Trump's, aired a segment about Cummings and Baltimore, casting the city in a generally unfavorable light.
Among the claims raised in Saturday's tweets, Trump wondered why "so much money [is being] sent to the Elijah Cummings district."
Cummings's congressional district received just under $15.7 billion in grants, benefits and other assistance from the federal government in fiscal year 2018, according to federal awards data compiled by USAspending.gov. While not an insignificant amount, districts like Indiana's 7th (at $16.5 billion), New Jersey's 12th (at $17.2 billion) and Pennsylvania's 4th (at $27.4 billion) all received more money in fiscal year 2018.
Trump's complaints also reference Cummings's oversight of the humanitarian crisis at the U.S.-Mexico border and of the government's role in perpetuating that crisis. Cummings is the chair of the House Oversight Committee, which has broad jurisdiction to investigate the federal government.
"Rep. Elijah Cummings has been a brutal bully, shouting and screaming at the great men & women of Border Patrol about conditions at the Southern Border, when actually his Baltimore district is FAR WORSE and more dangerous," wrote the president. "His district is considered the Worst in the USA."
Cummings's Democratic colleague Rashida Tlaib immediately came to his defense, saying that the congressman is "centered in American values that [Trump] will *never* understand."
At a recent committee hearing with Kevin McAleenan, the acting secretary of the Department of Homeland Security, which contains the federal immigration agencies, Cummings took issue with DHS's treatment of migrant children after McAleenan claimed to Cummings that immigration officials were doing their "level best" to facilitate the immigration process.
"What does that mean? What does that mean when a child is sitting in their own feces," Cummings fired back, visibly enraged. "Can't take a shower? Come on man! What's that about? None of us would have our children in that position, they are human beings."
Despite ample evidence to the contrary, including from the government's own internal immigration watchdog, Trump used his Saturday morning diatribe to claim that the border is "clean, efficient & well run," adding the caveat that it's "just very crowded."
Not only did the Department of Homeland Security's inspector general find severe and dangerous overcrowding at processing stations in the Rio Grande Valley, but the conditions documented inside these facilities were unhygienic and cruel.
"At one facility, some single adults were held in standing room only conditions for a week and at another, some single adults were held more than a month in overcrowded cells," the report assessed. "We are concerned that overcrowding and prolonged detention represent an immediate risk to the health and safety of DHS agents and officers, and to those detained."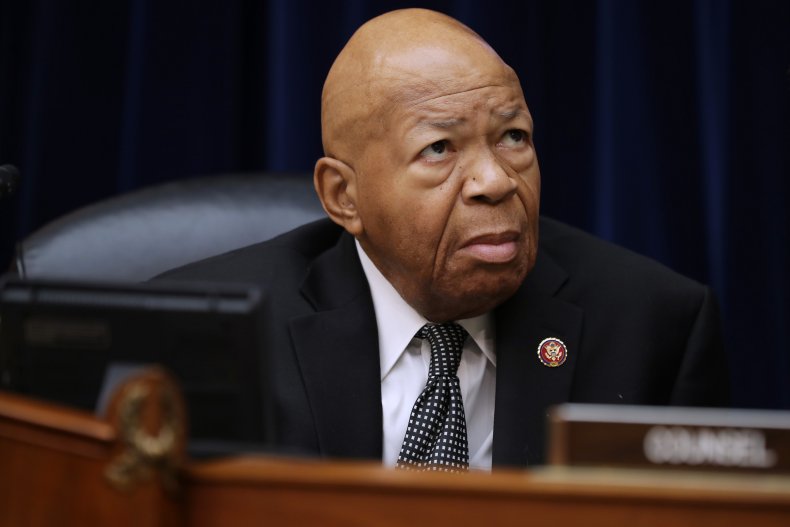 Other reports have documented outbreaks of communicable disease, sexual violence and harassment from immigration guards at various facilities near the southern border.
On Wednesday, a 44-year-old man died while in the custody of Immigration and Customs Enforcement. He is the seventh person to die in their custody since October.