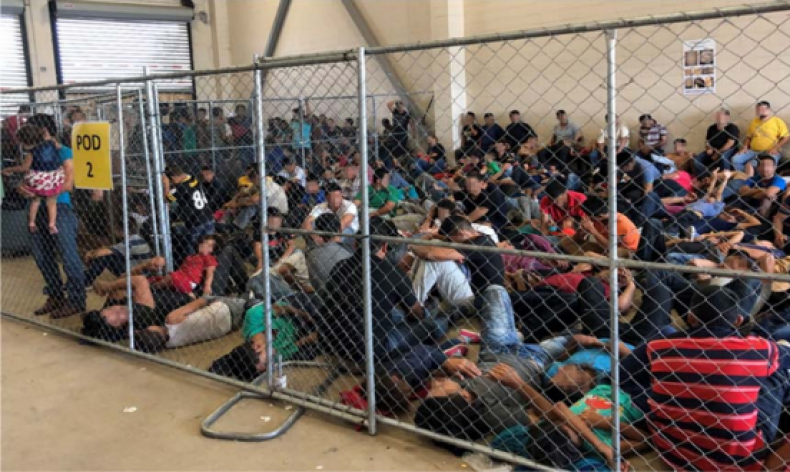 The Department of Homeland Security's acting inspector general is warning acting DHS Secretary Kevin McAleenan that "immediate" action is needed to address squalid conditions in migrant detention centers along the U.S.-Mexico border.
"Urgent issues... require immediate attention and action," acting Inspector General Jennifer Costello writes. "Specifically, we encourage the Department of Homeland Security (DHS) to take immediate steps to alleviate dangerous overcrowding and prolonged detention of children and adults in the Rio Grande Valley."
[Read the full DHS OIG report below.]
Previous inspector general memos and reporting from news organizations have documented unsanitary and often unsafe conditions inside detention centers operated by U.S. Customs and Border Protection (CBP), which handles immigration enforcement at the nation's borders, and Immigration and Customs Enforcement (ICE), which has custody of migrants after they're processed by CBP.
CBP facilities have been plagued by overcrowding and poor resource management, leading to outbreaks of communicable disease and allegations that the agency is under-nourishing detainees.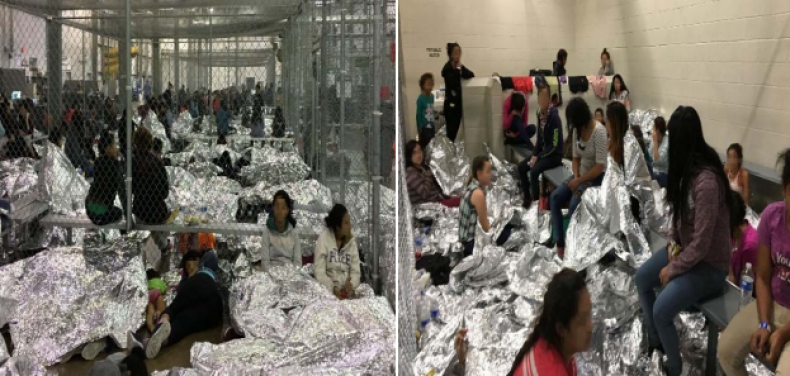 Costello writes that, during inspections of five separate Border Patrol facilities, department inspectors "observed serious overcrowding and prolonged detention of unaccompanied alien children (UACs), families, and single adults that require immediate attention."
Federal law requires unaccompanied migrant children to be screened by CBP within a 72-hour timeframe, but the inspector general's report found that 31 percent of the children in facilities it visited were being held for a longer period of time.
"At one facility, some single adults were held in standing room only conditions for a week and at another, some single adults were held more than a month in overcrowded cells," the report assessed. "We are concerned that overcrowding and prolonged detention represent an immediate risk to the health and safety of DHS agents and officers, and to those detained."
One senior manager described the situation to the inspector general as "a ticking time bomb."
Tuesday's report follows a series of visits from Democratic members of Congress to a Border Patrol facility in Clint, Texas. Representative Alexandria Ocasio-Cortez, who visited the complex, claimed that officers had told female migrants to "drink out of the toilets" if they were thirsty.
When DHS inspectors were visiting one site, they had to make an early departure "because our presence was agitating an already difficult situation," according to the report.
"When detainees observed us, they banged on the cell windows, shouted, pressed notes to the window with their time in custody, and gestured to evidence of their time in custody," Costello wrote.
The report outlined several ways in which some CBP facilities have "struggled to meet" the agency's own standards for migrant detention, including no access to showers and standing-room-only detention for a week's time.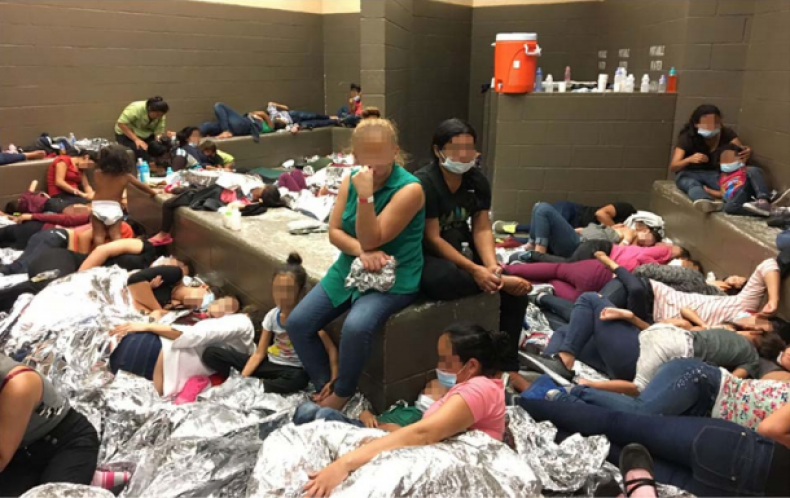 Over the objection of progressive Democrats in Congress, an additional $4.6 billion was approved to address the strained resources at the southern border. Some Democrats scoffed at the lack of controls over how the Trump administration could spend the money, leading to concerns it could be used for purposes other than alleviating overcrowding in detention facilities.
"DHS must transfer single adults to ICE custody as quickly as possible," the inspector general emphasized. "Within DHS, long-term detention is ICE's responsibility."
This supports previous Newsweek reporting which revealed the full urgency of the humanitarian crisis at the southern border: the number of migrants in CBP custody was growing at a rate of 1,000 per week. DHS has engaged the military to construct tent cities at six sites along the border to facilitate the transfer of single, adult migrants from CBP to ICE custody.
As the inspector general's report noted, in the first eight months of fiscal year 2018, a little under 100,000 were apprehended by Border Patrol in the Rio Grande Valley. In the same time period of fiscal year 2019, that number swelled to nearly a quarter-million, a 124 percent increase. The proportion of migrants arriving as family units has surged above every other category, increasing by 269 percent year-over-year.
Despite the department's awareness of the scale of the challenge it faces, the report said the inspector general remains concerned "that DHS is not taking sufficient measures to address prolonged detention in CBP custody among single adults."