New York Governor Andrew Cuomo was denounced by the attorney representing one of his sexual harassment accusers for giving an emotional press conference that was "full of falsehoods" on Wednesday.
The lawyer for Charlotte Bennett, the second of three women to come forward with allegations against Cuomo over the past week, reportedly said that the Democratic governor's statements were "not accurate" while predicting that an investigation would reveal that officials "failed to act" on the allegations. Bennett, a 25-year-old former health policy adviser to Cuomo, alleges that the governor asked her about her sex life and suggested that he would be open to a relationship with her last year.
Cuomo publicly addressed the allegations on Wednesday, apologizing for acting "in a way that made people feel uncomfortable" while declining calls to resign and maintaining that he "never touched anyone inappropriately." However, a photo appears to show Cuomo with his hands on the face of his third accuser Anna Ruch, who said that the governor touched her without consent after the two met for the first time during a September 2019 wedding reception.
"The Governor's press conference was full of falsehoods and inaccurate information, and New Yorkers deserve better," Bennett's attorney Debra Katz said in a statement to Law & Crime. "The Governor repeatedly said he never touched anyone inappropriately. Ms. Ruch's story makes clear that's not accurate."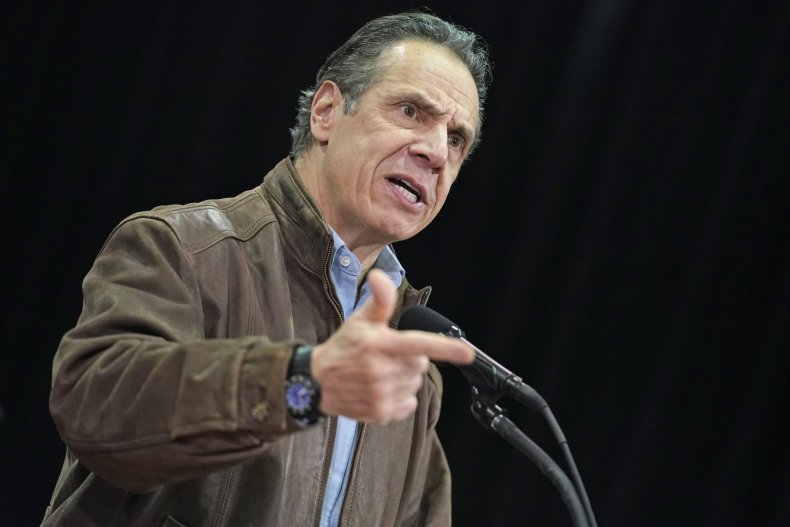 Cuomo said during the press conference he "never knew at the time that I was making anyone feel uncomfortable" while adding that he was "embarrassed" about the allegations. Lindsey Boylan, a former Cuomo aide who was the first to come forward allegations, asked the governor in a tweet "how New Yorkers can trust you ... if you 'don't know' when you've been inappropriate with your own staff." Boylan alleges multiple incidents of sexual harassment from Cuomo over two years, including a nonconsensual kiss on the lips from the governor.
Katz also questioned Cuomo's assertion that he was unaware that his behavior made his accusers uncomfortable. She suggested that officials in the Cuomo administration actively worked to suppress Bennett's allegations after learning of them, while expressing confidence that an independent investigation by New York Attorney General Letitia James will prove that laws were broken. Cuomo pledged to "fully cooperate" with James' inquiry on Wednesday.
"My client, Charlotte Bennett, reported his sexually harassing behavior immediately to his Chief of Staff and Chief Counsel," Katz said in the statement to Law & Order. "We are confident that they made him aware of her complaint and we fully expect that the Attorney General's investigation will demonstrate that Cuomo administration officials failed to act on Ms. Bennett's serious allegations or to ensure that corrective measures were taken, in violation of their legal requirements."
"Further, as reports are emerging of other staff resigning from the Governor's office in the wake of his scandals, the people charged with helping him execute the duties of his office are once again bearing the consequences of his actions," she added. "If they know anything or have experienced this themselves, we call on them to come forward and report this misconduct."
Newsweek reached out to Cuomo's office for comment.