'Cyberpunk 2077' Developers Say They've Been Hacked and Key Data Is Being Held Ransom
CD Projekt Red—the developers behind Cyberpunk 2077, The Witcher 3 and other titles—has apparently been targeted in a cyberattack, and, according to the studio, the culprits are holding important company information for ransom.
The Polish game studio released a statement on social media in the early hours of Tuesday morning, saying that an "unidentified actor" recently gained access to the company's servers and collected certain data. The perpetrators reportedly left a ransom note outlining their demands, which CD Projekt Red posted online alongside its statement.
"We have dumped full copies of the source code from your Perforce server for Cyberpunk 2077, Witcher 3, Gwent and the unreleased version of Witcher 3," the note reads. "We have also dumped all of your documents relating to accounting, administration, legal, HR, investor relations and more."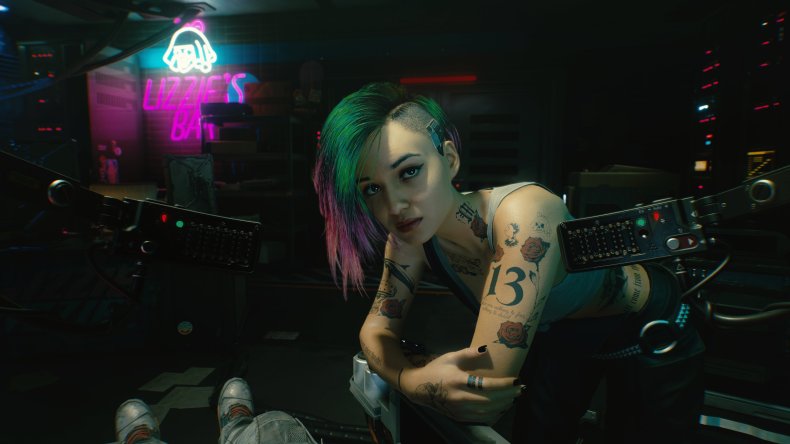 The ransom note states that CD Projekt Red has 48 hours to come to an agreement with the hackers, or else the source code will be leaked or sold online. In their message, the hackers also threaten to leak some of the documents to gaming journalists, in the hopes of tarnishing the studio's public image; the note says that this intel will send CD Projekt Red's reputation "down the sh***er even more."
In its statement, CD Projekt Red said it will not give in to the demands. The studio also assured fans that it doesn't believe any players or users' personal information was taken in the cyberattack. CD Projekt Red said that it's working with law enforcement to get to the bottom of the attack.
This story is still developing and, we'll update this piece with any relevant information as it becomes available.
The cyberattack is just the latest of CD Projekt Red's woes in recent months. Following repeated delays of its highly anticipated game Cyberpunk 2077, the open-world title was finally released in December to a disastrous launch. Right from the get-go, Cyberpunk 2077 was marred by performance issues and bugs—especially on PS4 and Xbox One. While the PC, PS5 and Xbox Series X/S versions of Cyberpunk 2077 worked well enough, the last-gen installations sometimes suffered from game-breaking bugs that made it nearly unplayable.
Eventually, Sony pulled the game from its PlayStation Store and online retailers began accepting refunds from physical copies.
CD Projekt Red issued an apology in January, and shared a roadmap of planned updates for Cyberpunk 2077, including free DLC. A number of updates and hotfixes have been released since the controversial game first hit the market, but there are still more to come.
Cyberpunk 2077 is available now for PS4, PS5, Xbox One, Xbox Series X/S, Google Stadia and PC.