'Cyberpunk 2077' Updates, DLC and More Announced in New Roadmap
CD Projekt Red has shared some info on the Cyberpunk 2077 situation—including an explanation about what happened leading up to the game's launch and what the studio's plans are for future updates.
On Wednesday, CD Projekt Red released the following statement on its site with a video featuring co-founder Marcin Iwinski apologizing for the messy and disastrous launch of Cyberpunk 2077. Here's the text of that statement:
"We are committed to fixing bugs and crashes and will continue to work and improve the game via future updates to make sure you are enjoying the game regardless of the platform.

We will use this space to inform you about the progress being made on Cyberpunk 2077's further development, including information about updates and improvements, free DLCs, and more.

Below, you'll find CD PROJEKT's co-founder's personal explanation of what the days leading up to the launch of Cyberpunk 2077 looked like, sharing the studio's perspective on what happened with the game on old-generation consoles."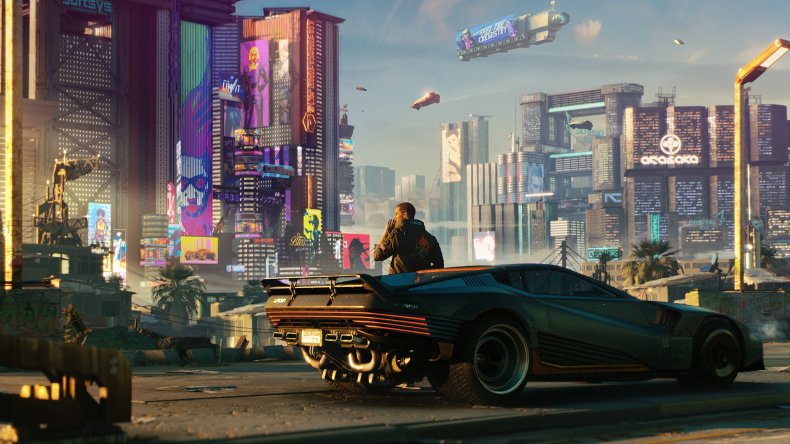 And in the video below, Iwinski put the onus on himself and the rest of the CD Projekt Red board of directors, for releasing the game in the state that it was; he also reiterated that they plan to fix Cyberpunk 2077 so that it is playable.
On the game's official site, below the statement quoted earlier and the video with Iwinski, there's an FAQ section to answer questions that many fans have asked since the title's launch. Many of the questions are about what the company plans to do to fix Cyberpunk 2077, and in response, CD Projekt Red insists that it is dedicated to getting the game fixed.
The studio also shared a roadmap of updates that are planned for 2021. Following multiple hotfixes, the first substantial update will be released in the next 10 days, which will then be followed weeks later by a second, larger and more significant update.
As for the free DLC that was announced late last year, CD Projekt Red still plans to release the DLC in 2021, but the fixes and updates are its priority. Fans can expect more information about the free DLC, which will be similar to the Witcher 3's, to arrive in the coming months.
And those looking for proper next-gen versions of Cyberpunk 2077 for PS5 and Xbox Series X/S are in luck: They'll supposedly be released in the second half of 2021.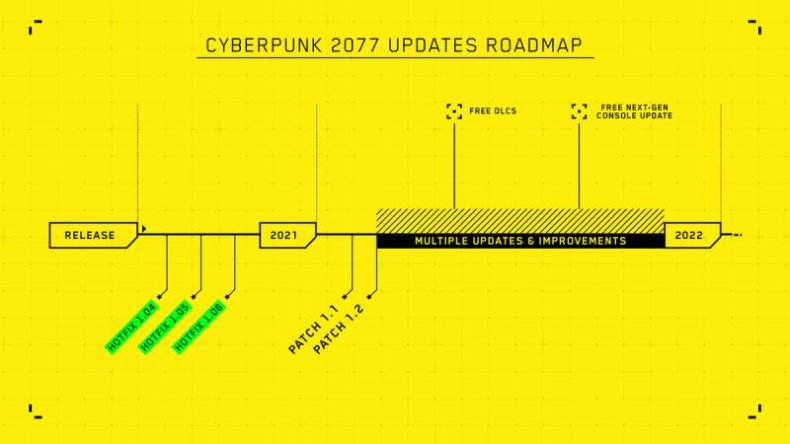 Cyberpunk 2077 is available now for PS4, Xbox One, PC and Google Stadia.
What do you think of the Cyberpunk 2077 roadmap? Let us know in the comments section.