Winter Olympics 2018 Threatened by Singapore-based Hackers Targeting Ice Hockey Groups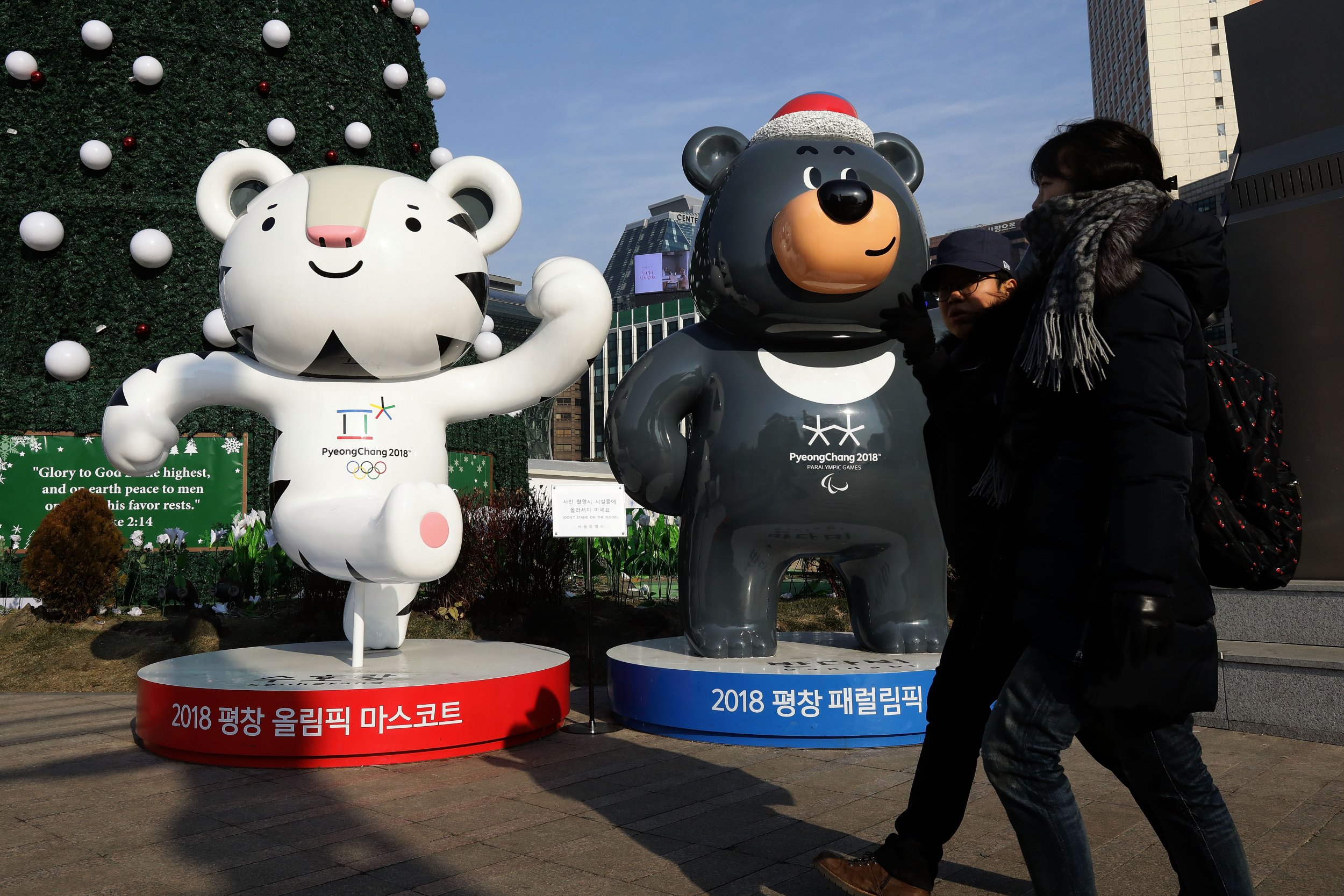 As South Korea readies itself for the 2018 Winter Olympics, computer hackers have already attempted cyberattacks on ice hockey groups in trying to access passwords and financial information, according to a report from computer security company McAfee on Saturday.
Related: Iran's Cyber Warfare Program Is Now a Major Threat to the United States
The threat came from a Singapore IP address, according to McAfee analysts who said a malicious Word document titled "Organized by Ministry of Agriculture and Forestry and Pyeongchang Winter Olympics" (translated from Korean) was sent to an email address intended for personnel affiliated with ice hockey.
Hackers made the threat on December 29, 2017, and analysts said further cyberattacks on the Winter Olympics could be expected. "Attackers are using steganography—hidden code—to spread malware to organizations involved in next month's #WinterOlympics," the computer security company tweeted on Saturday.
South Korea has had diplomatic relations with Singapore for more than 40 years, and the report did not say that the threat came from a government source. For the first time ever, an athlete from Singapore will participate in the Winter Olympic games: Cheyenne Goh will compete in the speed skating event.
Analysts did not identify who sent the email but said the person tried to conceal his or her identity by sending the malign file from an address from South Korea's National Counter-Terrorism Center, using the Korean language to make the email seem more legitimate.
The title of the email alerted security specialists that it was fake.
"The spoofed source of this email suggests the message is legitimate and increases the chances that victims will treat it as such," the report said.
The document sent by the hackers used an implant embedded in the document that would have given them access to the Winter Olympics server, enabling the attackers to "execute commands on the victim's machine and to install additional malware."
The Winter Olympics in Pyeongchang begin Friday, February 9, leaving the event open to hackers for a little more than a month. Other hackers made attempts to attack the Winter Olympics as early as December 22, 2017, according to McAfee.
South Korea will discuss allowing athletes from rogue neighbor North Korea on Tuesday. The talks will be the first discussion between North and South Korea in two years and are set to take place amid growing nuclear weapons threats between North Korean leader Kim Jong Un and United States President Donald Trump.
U.S. officials concerned with the North Korean nuclear threat, including Trump and Defense Secretary James Mattis, said that the two countries would not be discussing security issues on Tuesday, only the nation's participation in the 2018 games.