North Korean Nuclear Weapons Won't Be Discussed With South Korea at Olympic Summit, Mattis Says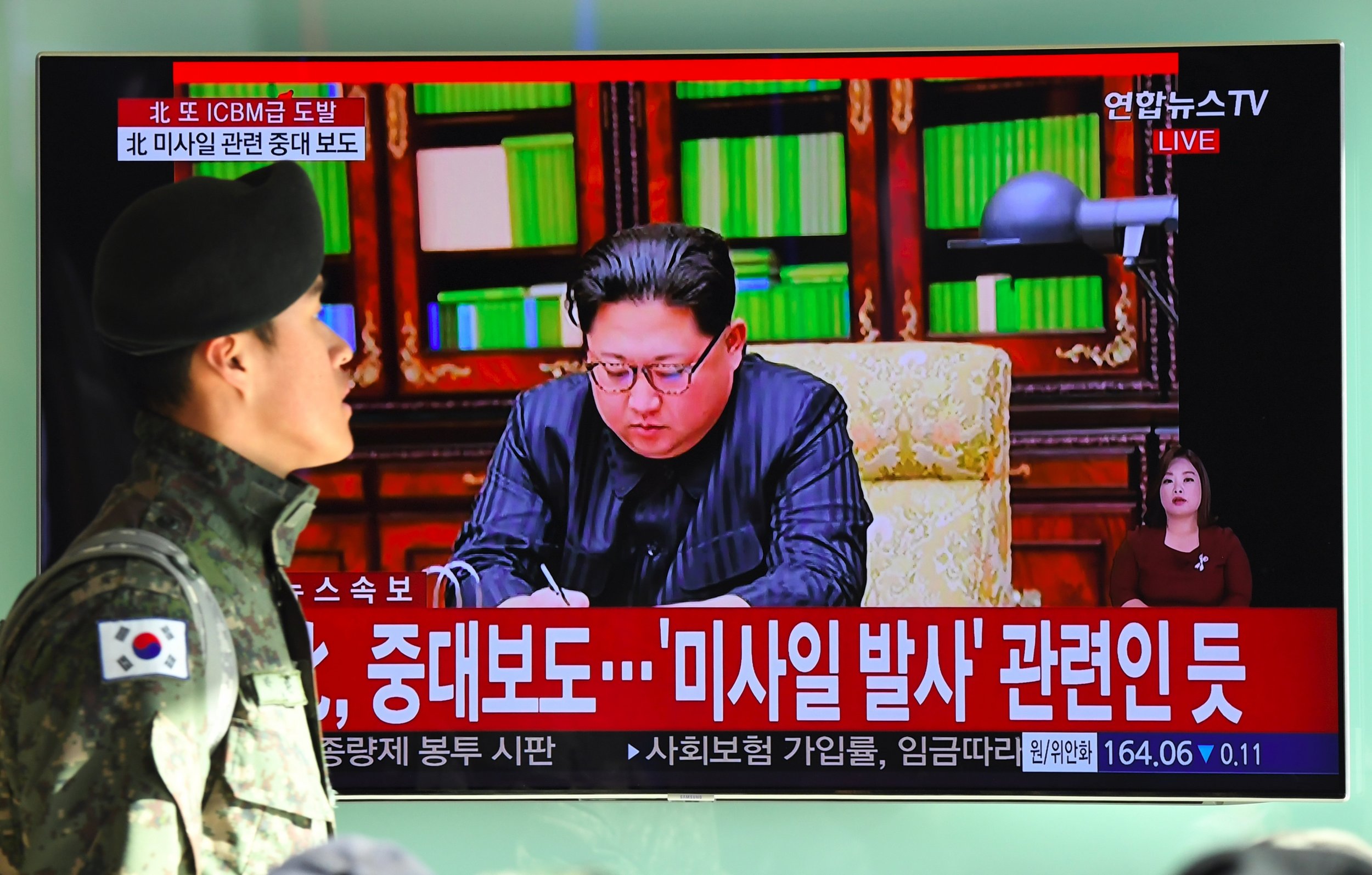 War? No, just games.
South Korea will only discuss the Olympics, not any of the security issues plaguing the Korean peninsula at a Tuesday meeting with North Korean diplomats, South Korea's defense minister promised the U.S. on Friday.
The summit, which will be between the two countries and will not include the U.S., was agreed to after North Korean leader Kim Jong Un floated the idea during a speech on New Year's Day.
"This is simply South and North Korea, and so the right countries aren't in the room to go further," Secretary of Defense James Mattis told reporters on Friday, when asked whether the meeting was a missed opportunity to discuss security issues that have led to a very public war of words between Kim and President Donald Trump.
Mattis spoke with his South Korean counterpart Song Young-moo on Friday morning, hours after North Korea and South Korea had agreed to hold their meeting about the XXIII Olympic Winter Games on January 9.
Experts have questioned whether the overtures from Pyongyang might be an attempt by North Korea to cause a rift between South Korea and its close ally, the U.S. Mattis acknowledged that possibility, but added that he wasn't worried.
"It's almost like an old married couple when we start a statement they can finish it," Mattis said, describing the closeness between South Korea and the U.S.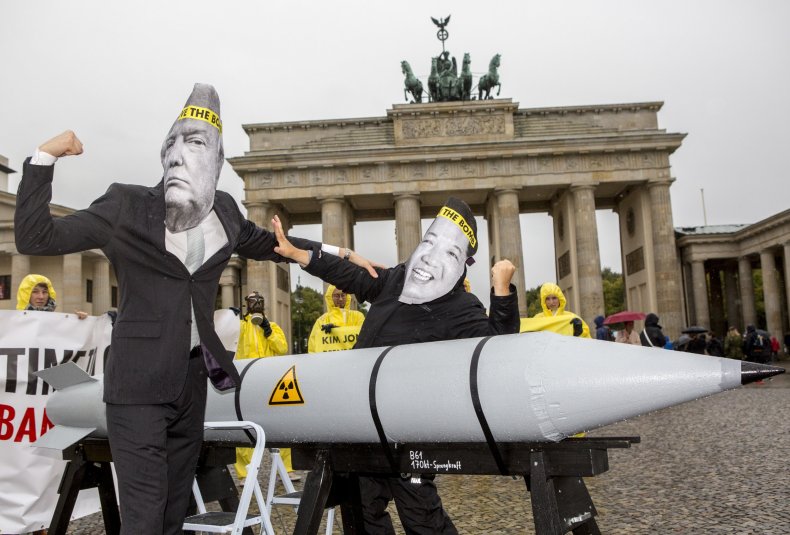 The premise of the talks is discussion of the upcoming 2018 Olympics in Pyeongchang, South Korea, which begin on February 9—although South Korea did hint at a possibly broader discussion in its acceptance of the talks.
"The agenda is on matters regarding Pyeongchang Olympic games as well as issue concerning improving inter-Korean ties," South Korea's unification minister said on Thursday.
Mattis was unequivocal that nothing besides the Olympics will be mentioned during the talks.
"The discussion ... is about the Olympics only, that is the sum total of the subjects that will be discussed," he said.
Trump has said that diplomatic discussions with North Korea are a "waste of time," and has threatened "fire and fury" against North Korea if it further threatened the U.S., part of a stunningly personal exchange of insults between Trump and Kim.
Despite Trump's tough talk, Mattis repeated the need for diplomacy on Friday.
"The diplomats have to resolve this is the bottom line," Mattis said.