DA: Joyce Mitchell Plotted With New York Escaped Prisoners to Kill Her Husband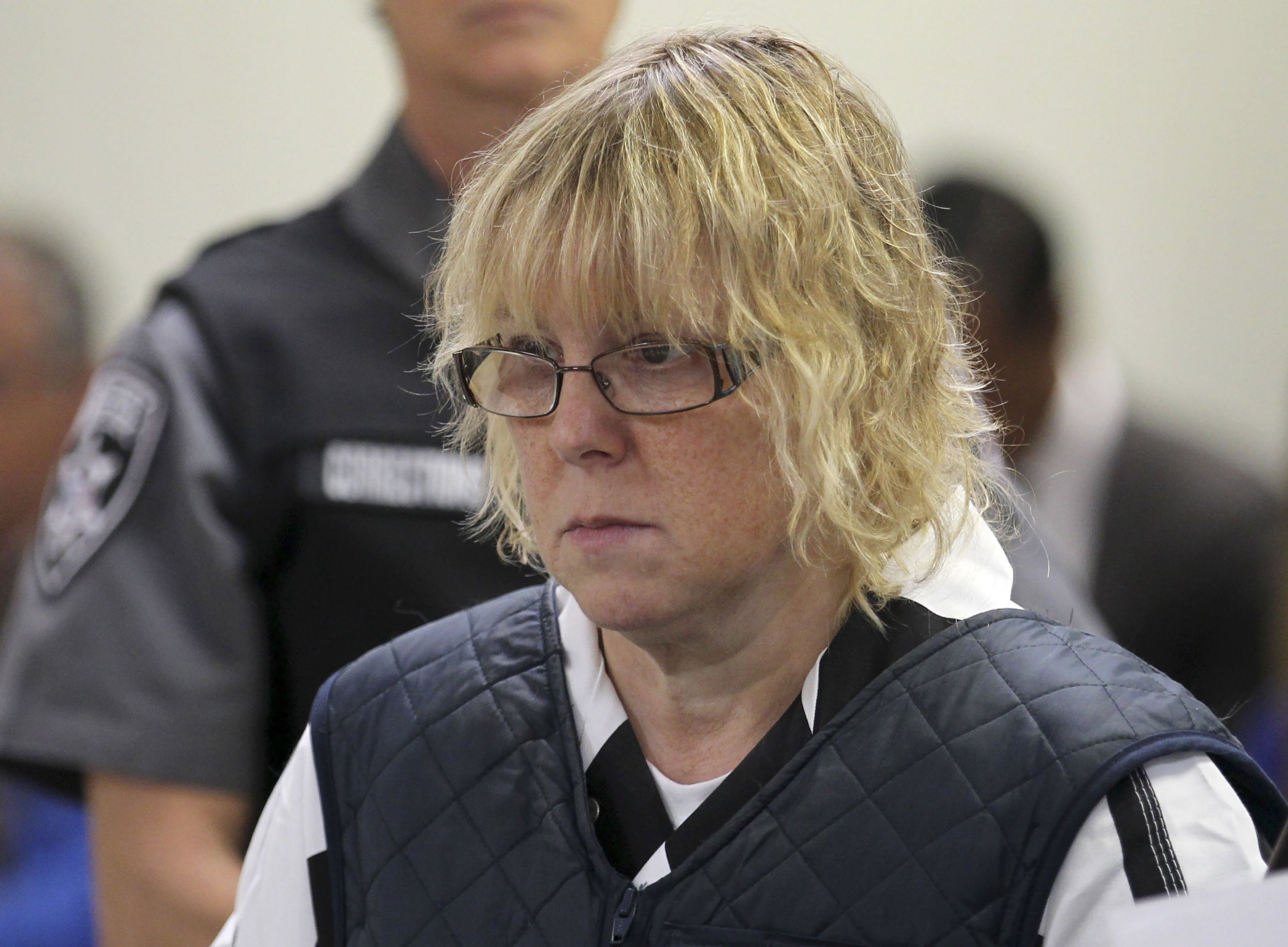 The woman accused of providing two prisoners with tools to aid in their recent escape from a maximum-security prison in New York also plotted with them to kill her husband, Clinton County District Attorney Andrew Wylie said Wednesday.
Wylie would not comment further about the plot.
Shortly after Richard Matt and David Sweat broke free 12 days ago from the Clinton Correctional Facility in Dannemora, New York, investigators began questioning Mitchell, 51, as a person of interest. She was a civilian prison worker who taught inmates how to make Metro-North Railroad uniforms and has been suspended from her job without pay.
She is the only suspect arrested in connection to the escape, Wylie said. Earlier this week, officials moved her to the Rensselaer County Jail in Troy, New York.
On Friday in court, Mitchell pleaded not guilty to a felony charge of promoting prison contraband and a misdemeanor count of criminal facilitation. She allegedly once considered providing an escape car for the inmates but changed her mind at the last minute.
Matt and Sweat were last seen on June 5 before they escaped from the prison and later emerged onto the street through a manhole cover.
More than 600 authorities have investigated about 1,300 leads during the massive 12-day manhunt, said New York State Captain Robert LaFountain.
"There is no hard evidence that they are outside the area. That being said, I cannot rule that out," he said at the press conference. Officials said they are investigating viable high-speed avenues in all cardinal directions from the Dannemora prison.
LaFountain wouldn't provide details about specific locations of the searches.
Authorities have removed the road blocks and perimeters previously set up in the area surrounding the Clinton Correctional Facility. But a police presence remains.
Last week, officials searched the small town of Willsboro, New York, and expanded the manhunt to Vermont, where Matt and Sweat allegedly had planned to flee once they broke out of jail. But both searches came up empty.
The U.S. Marshals Service is assisting with the investigation and currently is working along the Mexican border to make sure guards are aware of the prisoners.
On Monday, New York Governor Andrew Cuomo announced a formal investigation by the state into how Matt and Sweat escaped from prison. He directed Inspector General Catherine Leahy Scott to conduct a thorough investigation to determine all factors potentially involved. He previously issued a $100,000 reward for information leading to the discovery of the convicted murderers.
"Capturing these killers and returning them to state custody remains our top priority—however, it's critically important to examine the circumstances that enabled these inmates to escape in the first place," Cuomo wrote in a statement. "We have zero tolerance for anyone who aided or abetted these criminals, no matter how minor their role."