Trump Delays Fulfilling Campaign Pledge to End Protections for 'Dreamer' Immigrants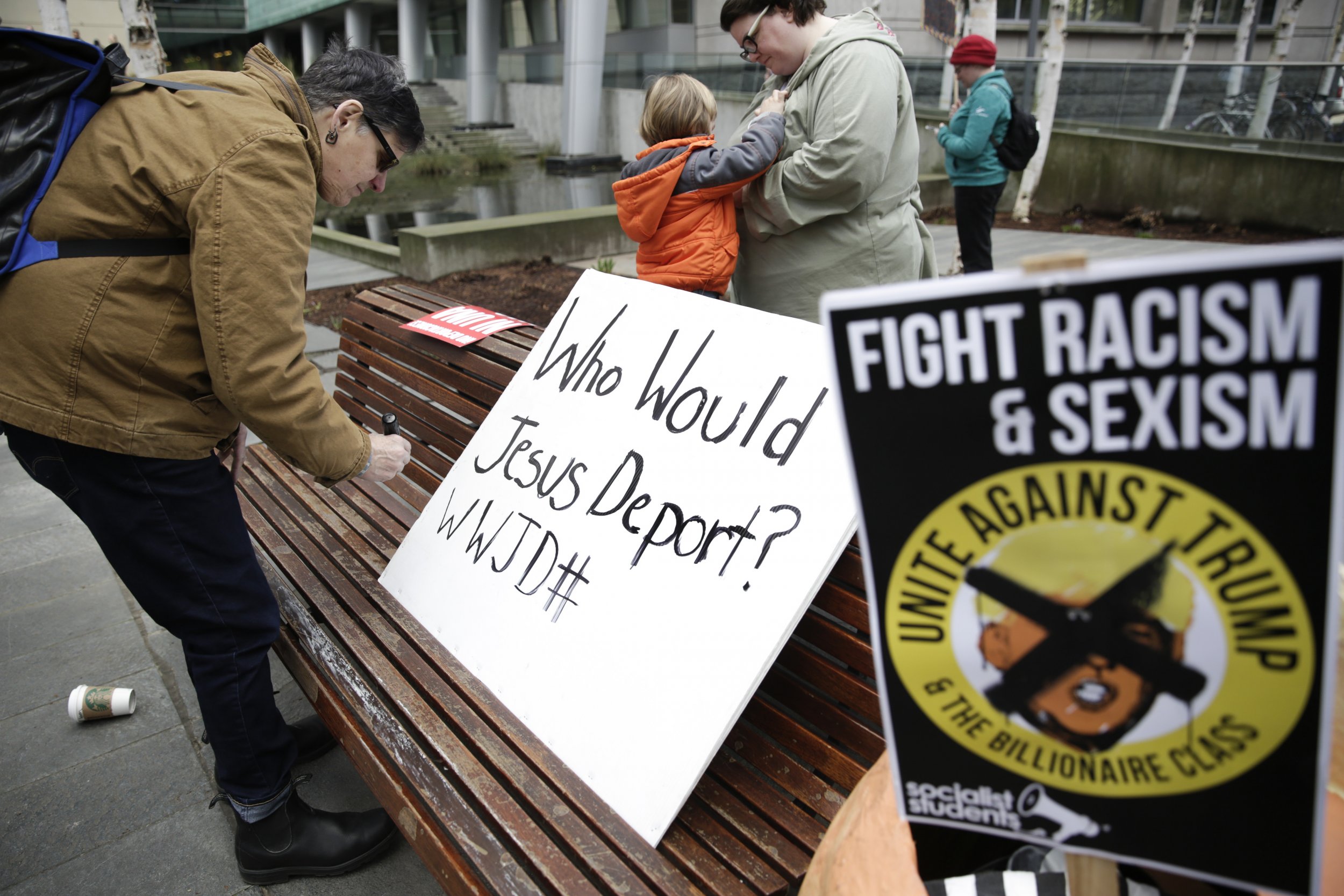 President Trump has demurred from fulfilling a campaign promise to eliminate immigration protections for so-called "Dreamers"—undocumented migrants who came to the United States as children—but has failed to provide long-term assurances for the nearly 800,000 people under the status.
The Department of Homeland Security (DHS) said Thursday that the protections created under the Obama-era Deferred Action for Childhood Arrivals (DACA) program, which came into effect in 2012, will remain in place. The DHS further specified that DACA recipients would, on the expiration of their statuses, be able to seek two-year extensions as before.
But the Trump administration declined to secure "Dreamers" long-term future in the United States. "There has been no final determination made about the DACA program, which the president has stressed needs to be handled with compassion and with heart," said Jonathan Hoffman, assistant secretary for public affairs at the DHS, according to the New York Times.
Hoffman added that John F. Kelly, secretary of homeland security, had noted that "Congress is the only entity that can provide a long-term solution to this issue."
Some 760,000 people have had their applications for DACA status approved since the program began in 2012, according to official statistics. The program offers renewable two-year periods of protection from deportation and also makes recipients eligible for work permits.
Read more: "Dreamers" face an uncertain future, advocates claim on DACA program's fifth anniversary
During his presidential campaign, Trump made multiple pledges to deport undocumented immigrants living in the United States. At a rally in August 2016, Trump said he would "immediately terminate President Obama's two illegal executive amnesties," referring to DACA and another program—Deferred Action for Parents of Americans and Lawful Permanent Residents (DAPA)—which the DHS said on Thursday had been rescinded. DAPA would have benefited about 5 million people in the U.S. but was never actually implemented under the Obama administration due to a legal challenge launched by Texas and 25 other states against President Obama.
But since winning the election, Trump has taken a softer stance on DACA. In an ABC interview in January, Trump said that he had a "big heart" and that immigrants who came to the U.S. as children "shouldn't be very worried." But around the same time, Vox published a leaked draft executive order in which the president proposed to end the DACA program and block the renewal of work permits for existing recipients once they expired.
In February, an undocumented immigrant was deported to Mexico by U.S. border officials in what was reportedly the first instance of a DACA recipient being forced out of the U.S. under President Trump.
Juan Manuel Montes, 23, claimed he was approached by border officers in Calexico, California, and was deported within three hours after failing to produce his ID or proof of his DACA status. The DHS claimed that Montes had entered the U.S. illegally and that his DACA protections had expired in 2015 and not been renewed. Montes has filed a legal case demanding an explanation for his deportation.
Another "Dreamer," Daniel Ramirez Medina, was arrested in February, sparking widespread protests. Medina was released on bond in March after six weeks in a detention facility.