Dad Backed for Refusing to Split Daughter's College Fund With Stepdaughter
Online commenters have backed one dad's decision not to split his daughter's college fund with his stepdaughter.
Posting in Reddit's "Am I The A**hole" (AITA) forum under the username u/Dear-Account-5349, the father said the decision has caused some tension with his wife, Ashley. The post has garnered over 9,300 upvotes and roughly 1,500 comments from supportive Redditors, many of whom agreed that the man's stepdaughter isn't "entitled" to his daughter's money. You can read the full post here.
In his post, the father said he and his late ex-wife Sam divorced when their daughter was a child.
"She and I were never a great couple, but we were great friends and great parents/co-parents so we stayed very close after the divorce," he wrote. "I did most of the spending on [our daughter's] adolescent activities and extras while she saved for the future in an effective way."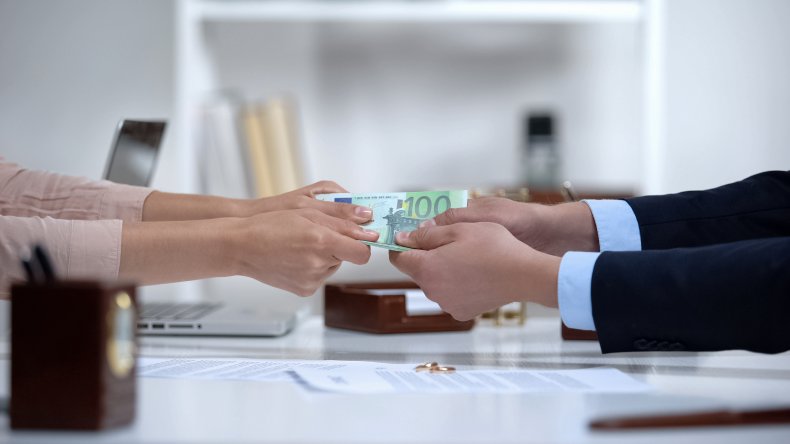 Two years ago, after Sam passed, u/Dear-Account-5349 discovered Sam set aside a "hefty amount" of money for their daughter's college expenses.
Ashley, on the other hand, didn't set much aside for her own daughter. As a result, money became a source of tension for her and u/Dear-Account-5349 after Sam died.
"It became a bigger deal this past May. My daughter told me she had decided to do community college in her mom's hometown so she could be close to her grandparents...Ashley then brought up how some of [my daughter's college] money could go to my stepdaughter. I told her no," u/Dear-Account-5349 said.
"Ashley went off about Sam...and how she was selfish to make her [daughter] so much better off than her only sibling. I told her she needed to get over that because Sam only had one child to think about and it wasn't her job to think about my stepdaughter," he continued. "Ashley [then] told me to think about my stepdaughter. I told her my stepdaughter is not entitled to my daughter's money or my ex-wife's money."
College Expenses
According to U.S. News data, the average cost of tuition and fees to attend a ranked, in-state public college was $10,388 for the 2021-2022 school year, and $22,698 for an out-of-state public college. Meanwhile, the average cost for a private college was $38,185.
Unfortunately, the price tag for higher education only seems to increase each year, which is why some experts advise parents to begin saving for college as soon as possible, preferably as soon as their children are born.
"Saving for college is like running a marathon—it's best to prepare as early as possible and keep a steady pace," Farnoosh Torabi, Moms Money Clinic advisor, told Parents. "Putting away $50 a week for the next 18 years is much easier than draining your personal savings to pay for tuition later on."
Redditors React
Many commenters agreed that Ashley and her ex-husband should've done more to financially prepare for their daughter's future and slammed her for asking u/Dear-Account-5349 to share his daughter's money.
"NTA [not the a**hole], you are 100 percent right. Your wife is just, understandably, sad that her daughter doesn't have the same advantages, but that's life and she should have thought about this earlier. But it isn't your daughter's problem," u/Select-Run-2394 said.
"NTA. It is your daughter's money. You are 100 percent right that it is not for your stepdaughter. Your wife and her ex should have been contributing to a college fund if they wanted her to have money for college," u/Mishy162 wrote.
Commenter u/GennyNels added: "NTA. But Ashley is. She's so entitled. I felt literally sick reading this. How dare she want to take money away from your daughter WHO LOST HER MOTHER?"
Newsweek reached out to u/Dear-Account-5349 for comment.
More 'AITA' Stories
On Monday, Redditors applauded a man for defending his wife after she cursed out his mother.
Commenters slammed a man on Tuesday for starting a house project with his "new friend" behind his wife's back.
And last week, commenters backed a teen for getting her family, including her pregnant sister, evicted from their home.
Do you have a similar monetary dilemma? Let us know via life@newsweek.com. We can ask experts for advice, and your story could be featured on Newsweek.