Dad Who Married Woman His Late Wife 'Hated the Most in the World' Dragged
One father's decision to remarry following his wife's death was slammed online after his daughter shared her feelings in an online post.
The daughter took to popular Subreddit "Am I the A**hole" to explain her feelings about it all, after her dad married the one woman her mom "hated."
Her mom, she wrote, died when she was 16 and three years later her dad began dating the "one woman my mom hated most in the world." The two women had had a "beef" since childhood which continued when they worked together later in life.
"She said she was the worst person ever. It used to be a joke with my dad and my mom's family that my mom would haunt her if mom was the first of the two of them to die, shared the daughter. "Everyone knew the feeling was mutual between them though. So much so that people they worked with did everything so they never had to work together, and their boss almost fired my dad's current wife back in the day for her unprofessional behavior."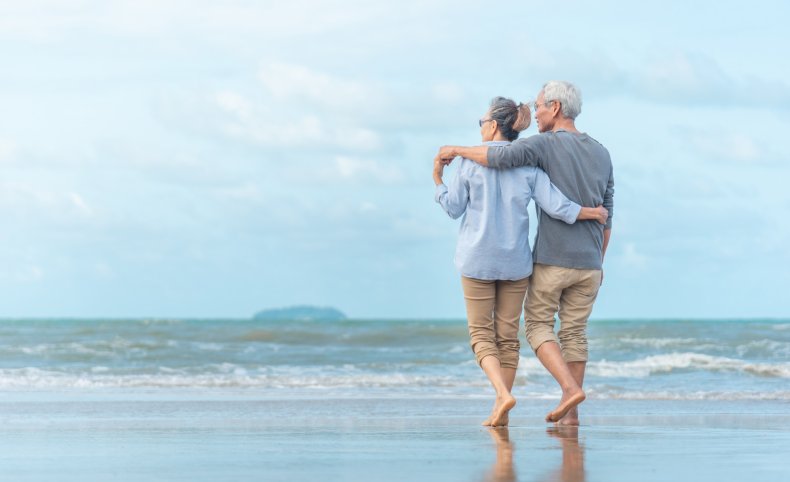 According to research, men are far more likely than women to move on and remarry following their partner's death. Professor of psychology Camille Wortman told The Wall Street Journal that "by 25 months after a spouse's death, 61 percent of men had a new relationship, versus 19% of women, and 25% of men had remarried, versus 5% of women."
Reddit users have sided with the daughter and her feelings, dubbing the father an "a**hole," but solely for his attempt to change history, rather than his choice to remarry.
After her mom's death, her father fell in love with the arch-nemesis, but that is not where the problem lies. She claims he now attempts to airbrush history, which has caused family rifts.
"They said if he expects to reunite with mom in death then he has another thing coming because she would never forgive him for choosing her (his current wife). His choice of wife bothers me too. As well as how he talks about her and my mom. He has talked endlessly about how she would have loved his wife or how happy she would be for them," she wrote.
During a recent dinner, the daughter spoke up about her feelings and called him out, explaining "that he had the right to move on but to stop painting a pretty picture."
"Your dad is attempting to gaslight everyone around him so he doesn't have to feel bad about his choice in a partner," wrote one user. "The other side of the situation is, he doesn't have to feel bad. He waited an appropriate amount of time after the loss of his first wife and then found love. It doesn't really matter who it is. He does not require his late wife's approval or your approval. He's an adult, you're an adult and he has every right to be happy."
Another user added: "He can marry who he wants but he doesn't get to 1) fabricate the past, 2) demand you play along and 3) not face the consequences of lying so blatantly to the point he's seriously repulsing people. I'd respect him more if he had acknowledged the true history between the two women, admitted he liked his new wife despite this and stopped trying this frankly Orwellian crap."
One Reddit user suggested that the dad was "trying to ease his own conscience by fabricating the past. Being with the person your mum hated is disrespectful and sounds like she would've hated this arrangement and deep down he knows that, which is why he's trying to cover it up. I actually think it's quite disrespectful to your mum that he's pretending she would've liked his new wife, when she made it extremely clear she didn't."
If you have a similar family dilemma, let us know via life@newsweek.com. We can ask experts for advice, and your story could be featured on Newsweek.