Dad-of-Two Slammed For Switching Off Phone After Flying to Bachelor Party
A man has been slammed by the internet after his wife shared a post saying he left for a stag do abroad, leaving her alone to take care of their children and his son—while switching his phone off in the process.
In a post shared on Mumsnet on Friday, the wife, who goes by the username Judithand1, explained that her husband has been gone for a couple of days and their last contact was on Wednesday when he checked into the hotel.
The wife took to the platform to ask if she was being unreasonable for expecting her husband to check in on them, considering that one of their children has special needs and his own teenage son from a different partner is staying with her too.
Users were quite quick to spot which of the two was being unreasonable.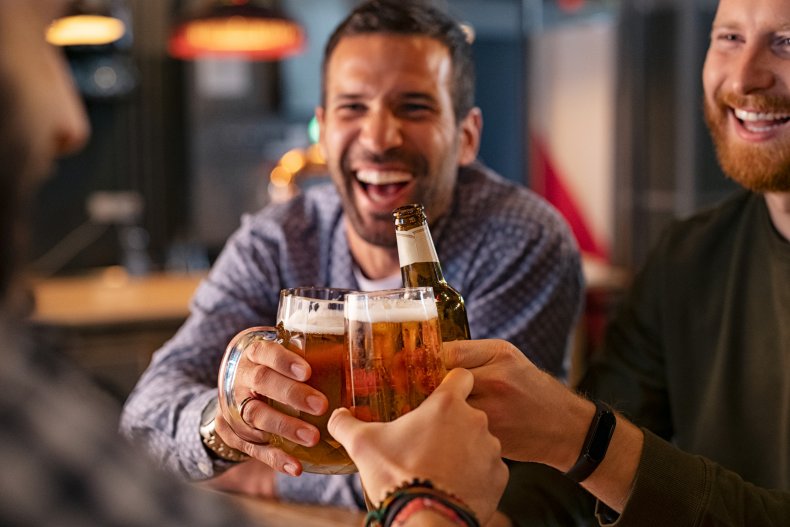 One user, Pegasussnail, commented: "Oh my god. It's not your son but his & your other child has additional needs and he hasn't even the manners to ring..this is not on. Also I would book a holiday for yourself soon without him."
And Incapacitated added: "He's awful."
Other users pointed out that it's not her duty to care for his son, who has a mother of his own. Aquamarine1029 said: "Why on earth is the stepson there without his father? My god, don't be such a mug."
And InstaHun88 added: "Awful. And why is the stepson there? That's not right. You're just glorified childcare at this point."
While most users sided with the wife, one of them called her ridiculous for expecting her husband to check on her or any of his children. Tuliplover commented: "I wouldn't expect my husband to call me. He's off enjoying himself—let him do that! My husband travelled about 120 nights a year and my stepsons lived with us (and we had two of our own) and we spoke briefly most days but not always. I think you are being ridiculous."
After this comment, more users came to the wife's rescue.
HappyMeal564 commented: "@tuliplover I don't think a text to check in or say hi is too much to ask, the OP is not being ridiculous." And fairylightsandwaxmelts added: "You might be happy having low standards, but don't expect everyone else to be."
Other users pointed out that keeping his phone off is very selfish of her husband, she may have had an urgency.
Ophanim said: "Not being in contact is one thing. Turning your phone off is something else entirely. As some else said, what if there was an emergency and you needed to get hold of him?"
Ohhhhladz commented: "It's absolutely unreasonable that his phone has been off for roughly 36 hours while he's out of the country and you're on your own with young children. (Personally, I would be very worried that something is wrong.)
"The rest of it is variable and depends on what the two of you have agreed: do you have a normal routine for checking in when one of you is abroad, or did you discuss it? I find it kind of odd he didn't switch DSS's week so they could spend their normal time together, a stag holiday isn't usually a last-minute thing."
Data from Wilkinson & Finkbeiner family law attorneys from 2022, shows that almost 50 percent of all marriages in the United States will end in divorce or separation.
The same research shows that 41 percent of first marriages end in divorce, same for 60 percent of second marriages and 73 percent of third marriages.